'Tabula rasa': DTC brands, long reliant on billboards, pivot strategies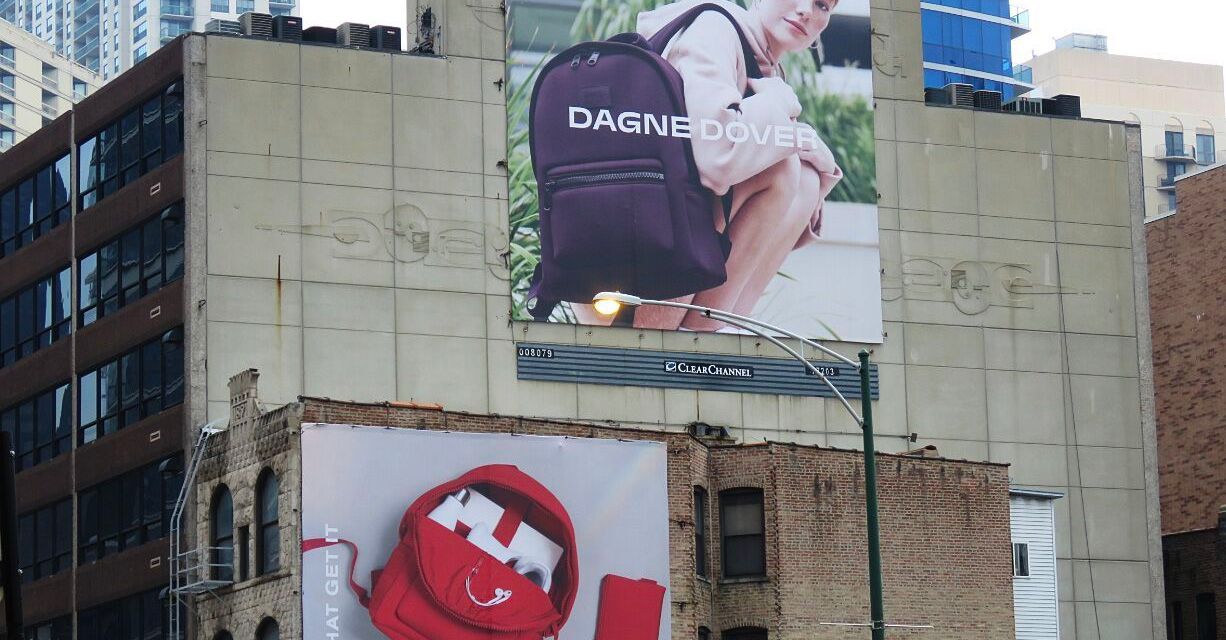 Last year, Food52 ran an out of home test in New York City. For about a month in September, the company posted ads in the New York City subways. The impact was overall good; Food52 noticed more people using the subway code at checkout, as well as a lift in the immediate New York City area. The plan was to take lessons from the earlier trial and extend it to new cities, like Austin — as well as wherever the brand was having an in-person or pop-up event.
Food52 was planning to spend between 5% and 10% of its advertising budget this year on out of home ads in secondary markets. Now, that's no longer the case.
"We had to put all that on pause," said Grace Ouma-Cabezas, Food52's vp of digital marketing. Instead, the brand is investing more in its direct mailings — specifically a catalog-style mini magazine it sent out once before in 2018. It does two things: catches customers where they are, but also eliminates the problem of having to figure out the right messaging for an in-public ad. These magazines, which feature original content and exclusive home products from the brand, are being sent out to Food52's "best, deepest and most engaged customers," said Ouma-Cabezas, along with a lookalike audience to help expand the brand's reach.
Food52 isn't alone. With nobody really, well, going outside, out of home advertising is now in a bind. For DTC brands that once turned to it for channel diversification, a completely pivot of strategy has arrived.
Rethinking out of home 
As a whole, brands are having to re-strategize the way they message in the outside world. Many companies — especially in the DTC realm — think out of home to only mean subway ads and billboards. But Brian Rappaport, CEO of the out of home agency Quan Media Group, is now educating clients about all the other ways to utilize out of home. It can be on physical items, like wrapping on Amazon boxes, or on signage at essential locations like grocery stores and pharmacies. When advertising at such stressful and highly-trafficked locations, warned Rappaport, "it's about straddling the line of being sensitive to what's going on and trying to sell something."
For now, what Rappaport mostly observes is brands pushing their out of home campaigns back, or completely going on pause. This presents a thorny problem DTC brands that rely on these types of campaigns for hyper-growth. One oft-used tactic is brand trains — that is, when companies buy out the entire half of a New York subway train. These have traditionally been viewed as a great way to get exposure, but they're expensive. The brands must commit to buy a minimum of 570 brand trains, and the cost is high. A DTC brand in this current environment, said Rappaport, "just can't do it." He went on, "it would be taking $300,000-plus and throwing it in the garbage."
One soon-to-launch brand is facing precisely this conundrum. United Sodas of America, a privately-funded soda company, was planning its big launch for late April. The idea was to use both targeted digital and social advertising, as well as some splashy out of home marketing. The plan included a New York City subway takeover, as well as ads on ferries and LinkNYC digital kiosks on streets. According to Kate Reeder, United Sodas's vp of brand, the team wanted to target specific neighborhoods throughout the New Your City metropolitan area. Put together, the brand was planning on spending in the mid six-figures for this push.
That's all on pause now. The digital ad launch is being moved up a few months, probably until June, and much of the out of home is being completely retooled. United Sodas realized messaging will be key in a post-coronavirus world. The company has spent weeks wondering what best to telegraph. This includes "what we're going to message and where we're going to message it," said CEO Marisa Zupan. Certain types of ads likely wouldn't work, she explained, especially those that talk about sales or price changes. "Anything that seems a little too opportunistic doesn't feel right, right now," Zupan said. Instead, United Sodas will likely rely on top-level brand messages that focus on support, optimism and safety.
Additionally, the company has decided to do only digital out of home campaigns for the time being. News and sentiments change so rapidly every day that Zupan and Reeder felt it necessary to be able to tweak ad messaging as quickly as possible.
What's most difficult for United Sodas is that people are behaving dramatically differently. "Everything we thought we know about our customer is pretty much tabula rasa," said Zupan. So she's spending the next few weeks observing shopping trends and trying to parse through consumer data to best understand how to operate the new landscape. "Basically anything you thought you once knew about your consumer and their shopping behaviors you can throw out the window," she said.
The business hasn't gone completely kaput, but it does mean a delay in launch and a much more nuanced approach to marketing. The brand was planning to heavily rely on analog out of home. Now, said Zupan, "we're spending less more targeted." What's more, the company is "putting the rest of our spend on hold until further notice."
For most brands, the quick change brought about by the coronavirus's spread meant a complete re-tooling of understanding public spaces.  At the same time, certain facets of out of home — for example, grocery store media — are likely seeing a lift. Digital advertising companies that focus on interior retail spaces like grocery stores — for example, Starlight — are see demand increase by almost double what it did this time last year, said Rappaport.
In the longterm, this may mean a longer-term dip for places that society is avoiding. People are going to be more cautious being in public once we exit the socially distancing phase, said Rappaport. "When we're allowed to get back on the streets you may start seeing a lot of spend that was utilized for subways spent instead on the street level."