Tailored Brands CMO Carolyn Pollock: Our retail stores give us an advantage over startups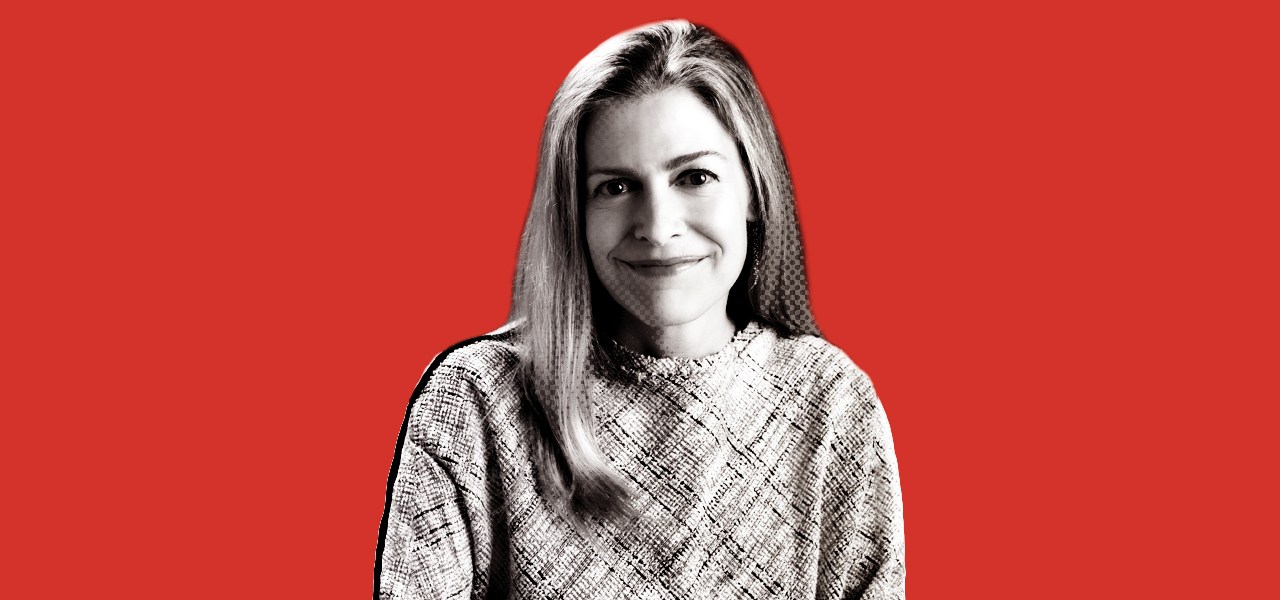 Tailored Brands is trying to reinvent itself.
The parent company of traditional men's apparel stores — including Men's Wearhouse and JoS. A. Bank — is facing competition from all angles. Entrants like Rhone and Indochino have made older retail brands look slow and outdated. As a result, Tailored Brands stock has suffered over the last year — seeing revenue and stock price go down significantly.
Now, the company is trying to modernize itself from the inside out — and this includes re-inventing its marketing strategy. Tailored Brands just announced Carolyn Pollock as its new chief marketing officer. Modern Retail talked to Pollock about the men's retail landscape and how she plans to go about her plans to revamp the portfolio of menswear brands.
The conversation has been lightly edited for space and clarity.
What are your biggest goals for the company right out of the gate?
The biggest thing is we are looking to ensure that we're staying competitive in this ever-evolving retail landscape. One of the big things we're focused on is continuing to make sure we are connecting with our consumers and reaching him wherever he is. That means ensuring we have a really relevant presentation of our brand and our product and our offerings in digital world as well. It also means ensuring that we're really responding to what the consumer is feeling and how they're behaving. And, reaching him with more and more relevant messages based on the data that we've got.
Can you describe the digital strategy going forward, especially given the increasing DTC competition?
We never want to discount the fact that we have this amazing in-person opportunity with the consumer. Clothing — and everything else — is being increasingly bought online, there are still aspects of the shopping experience that really benefit from that tangible world. The fact that we have this massive footprint of retail stores that we can combine with an increasingly active e-commerce presence, is one of the things we're really focused on. It gives us an advantage compared to a direct-to-consumer business.
You see direct-to-consumer businesses who have been online-only starting to open retail locations because they need that physical touchpoint as well. We're obviously one step ahead. It's a powerful combination of making sure we have a really great, relevant and meaningful e-commerce experience and we're also reaching him through all the digital channels he's experiencing every single day.
How are you revamping your in-store marketing and data collection?
We'll be talking about this more in the coming months. The goal is to ensure we are utilizing technology in a relevant way within our stores. Not technology for the sake of technology or anything that is gimmicky, but where it adds to the consumer experience and where it helps build on the service that the in-store team can provide. Using video and other interactive components in the store will be a big part of it. The more we can do to integrate the consumer's experience with the website and the in-store environment, the more we will focus on that.
What are the biggest obstacles you will have to overcome over the next year?
It's what any retailer is facing: constantly trying to make sure we are in front of the consumer at his most relevant moment. As where we place ourselves in that moment changes, we need to make sure the media mix is evolving for that. We need to make sure what we're offering him continues to stay relevant.
Many newer DTC brands relied on customer acquisition through cheap online ads via Google and Facebook. Now that's getting much more expensive, meaning marketing strategies are shifting. How does a traditional portfolio of brands like yours fit into that dynamic? 
As a marketer, there is no silver bullet. There is no one thing we can do that we know is going to be a surefire way to connect with the consumer. It really is about finding that critical balance and making sure the mix is appropriate for the right consumer: making sure we are segmenting our audiences in a way that is relevant, and, based on that segmentation, making sure we are reaching him where he is.
TV is going to continue to be a critical part of that strategy. We see that play a really important role in our mix overall. But we have to make sure that as consumers migrate to different types of TV, and also other digital channels, making sure we have a strong presence there.
Last year we really ramped up our activity in paid social. We did not have a strong robust Facebook and Instagram marketing program prior to 2019. We introduced that and we continue to view that as an important part of our mix. It's just always fiddling with the dials and making sure the return on our ad spend is productive. Our own channels as well — email and direct mail — will also continue to be an important part of that mix too.
What is the one strategic element that needs to be changed right now and properly implemented in the next three to six months?
We are definitely on a transformation journey. We're going to continue really invest in test and learn, and trying a lot of different things to learn what works best and enables us to be most efficient in our communications with our customer in a way that continues to be meaningful and relevant for him.
As we're hiring, [we need to make] sure folks need to understand this is a different type of Tailored Brands marketing — a different type of Mens Wearhouse marketing — than what people have associated with in the past.