Q&A
// December 21, 2021 ■ 7 min read
'Taking ownership of your creativity': Adidas digital director Tareq Nazlawy on the brand's entrance into NFTs and the metaverse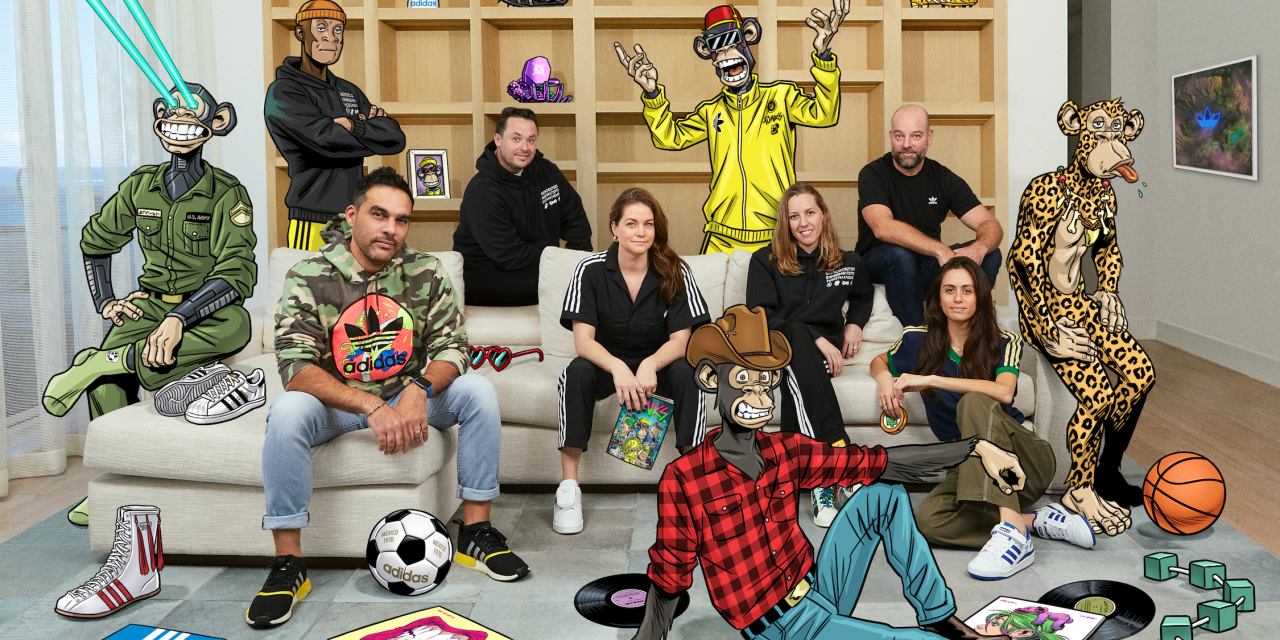 Adidas
Adidas is banking on digital collectibles to drive new customers to its streetwear app, "Confirmed."
As part of a new initiative, Adidas has become the latest brand to embrace NFTs (non-fungible tokens): essentially receipts signifying ownership of a digital or physical item. NFTs are powered by the blockchain, the same underlying technology behind cryptocurrencies like bitcoin. Retailers ranging from luxury fashion house Louis Vuitton to fast food chain Taco Bell have released NFTs to capitalize on the market around digital art and collectibles. Brands generally make the one-of-a-kind digital tokens available through "drops" on an app or NFT marketplace, releasing them at an exact date and time and minting them in limited batches.
On Friday, Adidas reportedly raised around $22 million from its first NFT drop, titled 'Into the Metaverse.' The company sold 29,620 NFTs, priced at 0.2 Ethereum each to early access users. This select group of people included those who already owned special tokens from Adidas Originals — made available to Confirmed app users in the lead-up to the main drop — and partners including NFT influencer Gmoney, collectible NFT cartoon makers The Bored Ape Yacht Club and the creators of NFT and physical comic book Punks!
Buyers will get access to limited edition physical apparel next year, along with content tied to blockchain-based game, The Sandbox, such as mini-games, competitions and giveaways. Those who purchased an NFT could also trade it on the NFT marketplace, Opensea. Adidas plans to use its Confirmed app — launched in the fall of last year as a place to sell premium streetwear such as Yeezy sneakers — to notify users of future drops as part of its efforts to connect the worlds of streetwear and crypto. 
More broadly, the company claims the launch marks its entry into the metaverse, a broad term used to describe a streamlined future internet that looks like an open-world game as opposed to the static web pages people visit today. Though its roots lie in '90s science fiction, metaverse chatter has been hijacked by tech and retail brands of late, which claim it will deliver a new economy for digital and physical goods worth hundreds of billions of dollars.
Adidas isn't the only sneaker brand making NFT and metaverse inroads: Earlier this month, Nike announced it was acquiring the digital sneakers and NFT studio RTFKT.
Adidas's senior director for digital growth, Tareq Nazlawy, spoke with Modern Retail about choosing collaborators in the NFT space, how digital goods can help it to partner with more external creators and why it is difficult to put a price on the metaverse's monetization opportunities. This interview has been condensed for clarity.
How did your first NFT launch come together?
The metaverse opportunity wasn't necessarily baked into our digital strategy, which we review on an annual basis and, on a bigger level, every five years. But, we realized earlier this year that we had to take a look at what was happening there. I think it was the end of the first quarter when NFT mania was first starting to peak. We realized we should have a position on this and we wanted to explore it. 
So, we decided to set up an innovation program to actually start exploring this space. We started by really listening to what was going on with the pioneers of the culture: the people who were really pushing it forward and building communities there. We also saw that people were spending more and more time in virtual spaces and spending more money in virtual worlds as well. Really, what was coming through was this whole idea of taking ownership of your creativity and the value of that. 
That was what led us to our conversations with our collaborators on the 'Into the Metaverse' NFTs: people like [NFT influencer] Gmoney, [collectible NFT cartoons] The Bored Ape Yacht Club and the creators of [NFT and physical comic book] Punks!
We wanted to team up with partners like these because we want to work with people who can teach us about the space. They can also lead us in to NFTs in a way in which we can learn what these communities value and how we can be part of that.
What is the bigger strategy behind the NFT drop?
From the Adidas standpoint, we think our premium streetwear consumer provides a relevant access point to the metaverse. One of the ways we cater to this customer is through our Confirmed app, which is basically the place where we have our most premium and coveted products.
Looking at the worlds of NFTs and streetwear side-by-side, we saw that a lot of the behaviors in both of these places are actually pretty similar. It's about being in the know, it's about managing to find a way to cop and trade and it's about collecting and flexing [what you own]. It's kind of like this scarcity game, you know.
We also see that digital fashion is taking hold. People are wearing skins in video games and changing their identity every 30 minutes depending on what it is that they feel like. You can see it on Twitter where people are using NFTs in their profile pictures to symbolize their identity in this virtual world. When you couple that with the increasing amount of time people are spending in gaming environments, we can see that this idea of self-expression in a virtual world is a real thing. 
So, we thought to ourselves, we have this consumer group which is displaying a lot of the same behaviors as in this NFT space. So, let's open the gate. That was one of the reasons that we decided to actually drop the bridge of our entry into the metaverse in the Confirmed app, which is where we serve these streetwear consumers.
How do you think NFTs can appeal to the mainstream?
There is something special about the first time that somebody shows you or gets you your first NFT. It's a bit like when somebody shows you a hack for a game or when you get into the dopest lobby for a game. There is this element of discovery, like a secret route. There is something familiar, but also something different and exciting about it.
We started by sending a push notification to our Confirmed members to say 'you can redeem this token' called a proof of attendance protocol token, which is basically an NFT. And a lot of the people who actually followed the link and went through, got their very first NFT off the back of it.
We're thrilled with the idea that some people who are new to the NFT space are discovering it through someone they trust and that person, or that entity, is Adidas and the team that we built with these partners. 
Does the metaverse hold bigger commercial opportunities for Adidas?
When we do something like this, the why behind it is really to just learn and explore and actually try and figure out how to be where we think Adidas should be. 
We don't have a revenue projection for the metaverse, which says it's gonna be X million or billion or whatever in the next two years. And the truth is if we did, we'd have probably wasted our time coming up with that math, because it's moving so fast right now. 
To keep up with that pace as a large corporation can be difficult. So, our approach is to set the stage in a way that allows us to involve more people outside the company in shaping what we do in the metaverse. 
Of course, if there was zero monetization opportunity it wouldn't be interesting for an enterprise. But, we're coming into it with the idea of trying to figure out what those value creation opportunities are.
The fundamental game changing idea behind blockchain, the metaverse and virtual worlds is people can own digital assets, like real estate and sneakers and apparel on the internet. You can own all the in-game items that you use in your games and instead of them being stuck in the platform you're in, you can take them between platforms. That's the promise. 
When people can own the value of their creations, it means that you are unlocking a lot more creativity and all of the networks that those creations and those items belong in, the people who build and create those platforms also participate in the value creation. 
If we succeed, everybody in the network, including our partners and consumers, will thrive — not just the brand.