How Target is getting more DTC brands to sell in its stores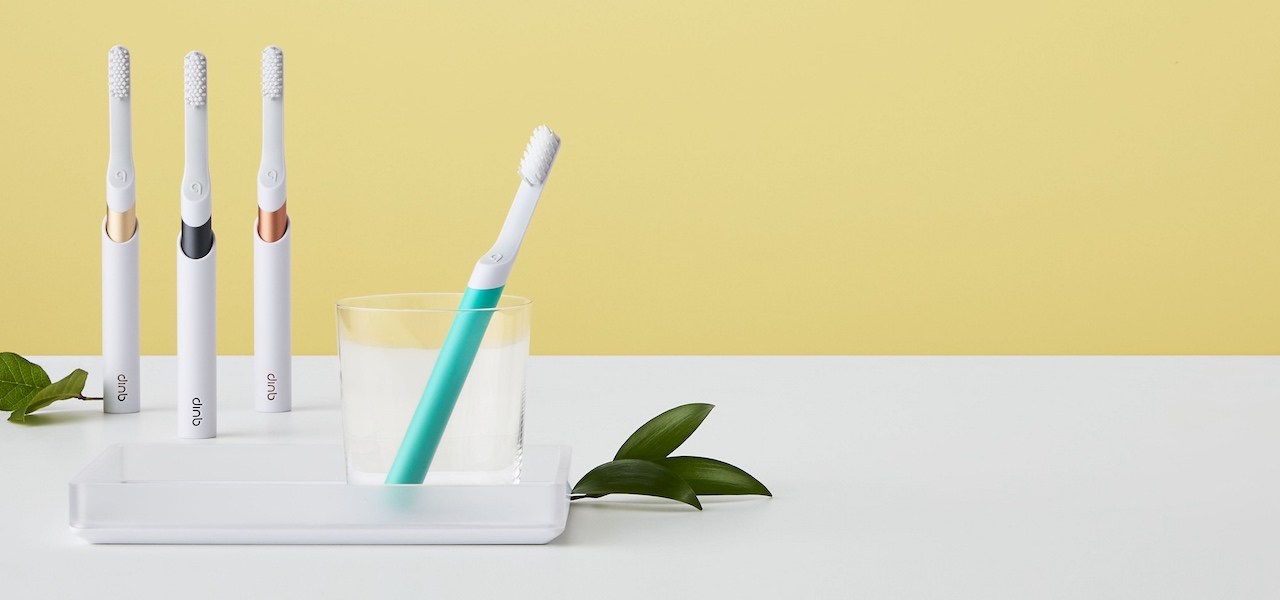 Target is out aggressively pitching so-called DTC brands with new deal terms, signaling a balancing of power in wholesale retail.
The company now sells formerly online-only brands including Casper, Harry's, Barkbox, Quip and Native. They all have an aesthetic instantly recognizable by online shoppers — or really anyone who has experienced targeted ads on social media. They claim also to offer better versions of everyday products at cheaper prices than customers are used to finding in stores. They have established customers, and troves of first-party customer data thanks to the direct-to-consumer launch strategy. 
They're attractive players for Target to get its hooks into, and as the cost to advertise on Facebook and Google climbs and online growth slows, digital brands need new retail outlets to both increase brand awareness and drive customer acquisition. They also need an influx of cash: Target invested $70 million in Casper in 2017. A Target spokesperson said that the company is "aggressively" seeking out new digital brands to bring into stores in every category.
"There's unquestionably some cannibalization of DTC sales as they happen at Target instead. But we're agnostic about that — we just want to be where the customer wants to shop. And right now, we have more share in sales at Target than we do shelf presence," said Moiz Ali, the CEO of Native Deodorant, which now sells inside Target stores and on Target.com.
Retailers like Target, as well as Walmart and Nordstrom, are rewriting the rulebooks of merchandising in order to accommodate trendy digitally native brands that were, in most cases, launched without wholesale margins in their business structures. Nordstrom's gm of merchandising has said the company "threw out the old playbook" in order to orchestrate inventory buys with brands like Greats and Reformation, promising to leave brands out of store-wide promotions and not requiring inventory buybacks for what doesn't sell. Walmart is so bullish on DTC brands that it's acquiring a suite of them under Andy Dunn, the founder of Bonobos and now Walmart E-commerce's head of digital brands.
At Target, the best way to understand how these new DTC retail deals are playing out is to look to its health and beauty category, where Harry's, Quip and Native Deodorant, as well as Beautycounter and Oar & Alps, are now on sale. Unlike Casper's pillows, these items — razors, toothbrushes, deodorant — need to be purchased regularly, which means a steady stream of continuous data on how well they're performing in stores. And as CPG corporations like P&G and Unilever monitor buzzy digital brands to see who's worth acquiring (Unilever has bought Dollar Shave Club; Native Deodorant is owned by P&G), success in Target stores and other mass retailers is a clear indicator of performance and long-term brand loyalty.
Striking a deal on subscriptions
"If you have a successful direct-to-consumer business going into Target, you're armed with negotiating power and data to say, 'Here's what's going to work well,'" said Mike Duda, the founder of investment firm and digital agency Bullish, which has worked with Harry's and Casper. "You have heat behind you. And Target's gone about this a smart way — there's a level of flexibility now you might not have seen 10 years ago in how they work with brands."
Digital CPG brands also typically have subscription models built in to help secure repeat purchases on items that are expensive to fulfill and ship online in individual units. How Target has worked with these brands around their subscription products offers a window into how Target has been negotiating with attractive brands.
"For subscription businesses, in particular, [selling in retail] is a great model," said JB Osborne, the CEO of the digital agency Red Antler. "As online channels get more crowded, subscription brands will start to see retail partnerships like these as a viable customer acquisition strategy, and one that will cost a lot less."
When Quip started selling its electric toothbrush starter packs in Target stores, the brand worked to get Target customers back to the Quip site, where they could sign up for automatic brush head refills. So, at Target, Quip customers get a code that lets them register their brush online and sign up for an account. To order more brush heads, they have to go subscribe to Quip — Target doesn't sell individual heads. But, according to two sources familiar with the deal, Target wasn't going to simply set Quip up for mass subscription sign-ups and get nothing for it: The company receives affiliate revenue for any subscriptions activated from a Target purchase. Target and Quip wouldn't disclose the terms of the deal.
"Retailers are looking to innovate. They themselves have their online presences, they understand movement in the industry around the convenience and value of online brands for customers and how close a relationship you can build," said Simon Enever, the CEO and co-founder of Quip. "So Target was wanting to innovate around the changing dynamic of retail. It's never been a painful discussion, but there are many details to iron out how that works. This hasn't necessarily been done before, and we're a business and they're a business, so new things are being tried. We're going to keep trying to get the balance right and at the core of it, it's about creating the best experience."
Trading data
While brands have more leverage in cutting retailer deals than traditional wholesale brands have in the past, companies like Target aren't giving away their massive reach and foot traffic for peanuts.
For Harry's, a shaving brand, the company had a few stipulations before selling in Target. It didn't want its products to be disseminated throughout the personal care department, instead pushing for all Harry's products — a shave gel and bar, the different razors — to be grouped into one branded section. When it came to subscriptions, which were an add-on and not the company's launch model, co-founder Jeff Raider said that his team pushed Target to enable Harry's subscriptions through Target's website, to get a better idea on how many Target customers would want to buy that way.
"We encouraged Target to do that because of the data that comes in. We want to make sure we're available wherever you are but also have the best experience," said Raider. "If Target can do a better job by serving Harry's subscriptions, that's a greater experience overall."
Raider said that Harry's and Target regularly share data insights from customers back and forth, with the goal of boosting sales in stores and online.
Building a mass footprint
But going into retail shelves is not always about tying in subscriptions or pushing customers online. While customers can sign up for a subscription on Native Deodorant's website, the brand didn't work that into its deal with Target. Instead, it negotiated on positioning: It wanted to have a branded end cap, or the open retail space at the end of an aisle, with its logo oriented vertically as it is on the bottle. Ali said that as Native's Target sales have grown, it's been allotted more space in stores. But Ali didn't want to tie Target customers back to its website by way of subscription in an effort to establish Native as channel agnostic as it grows. It recently expanded its retail footprint as well, launching in 3,000 Walmart stores.
"I don't want to dictate how the brand is built — sales will always happen online and in stores. Five years from now, I don't want to say 60 percent of our sales will be online and 40 percent will be in wholesale, and I've built around that. I want customers to tell us where 60 or 40 percent of their purchases will be." Native doesn't disclose revenue breakdown by channel.
As Target explores new digital brand partnerships, it will face more individualized merchandising deals from brands that have the weight of their online brand and existing customers behind them. But digital brands need retail distribution to reach the customers they couldn't online.
"We learned with Target that the people buying Harry's there had heard of Harry's before, but didn't want to buy online," said Raider. "Those customers are really incremental to our business — people we couldn't reach before but were interested in Harry's."
That's eye-opening for brands who thought they could reach the world online, and that the future of retail was digital.
"Direct-to-consumer brands can win by not necessarily being pure DTC, and Target can win by adopting direct-to-consumer brands," said Duda.
—
Sign up for the Modern Retail Briefing to get retail news, analysis and insight delivered to your inbox every morning.