Target joins Kroger, Walmart in the online alcohol fray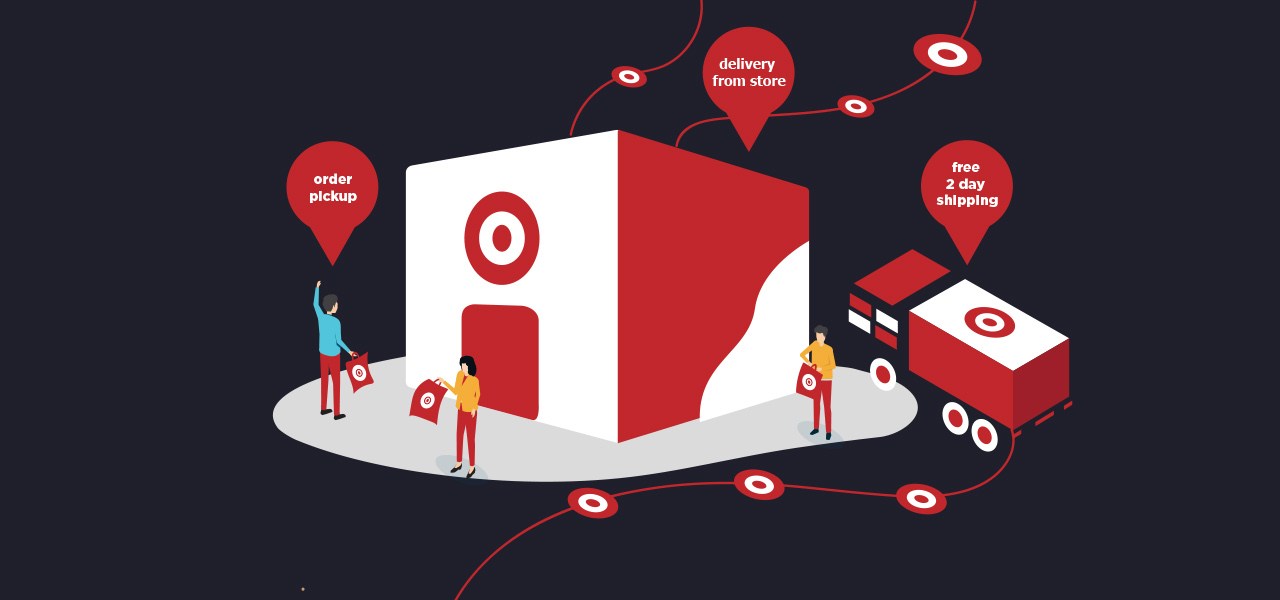 The next grocery war will focus on alcohol. Target's getting ready.
The company is now planning to offer adult beverage options for both pick-up and drive-up orders. COO John Mulligan described it as "a request directly from our guests," during a recent investor call.
Target joins other retailers realizing the digital alcohol opportunity. Walmart's chief merchandising officer Steve Bratspies made that clear. "I think one of the big ones that we're leaning into is adult beverage," at a retail conference last year. Last month, Walmart said it planned on adding adult beverages to its Scan & Go robotic shelving capabilities as well. Meanwhile, Amazon has also been inching into the space via liquor licenses for upcoming stores in locations like San Francisco.
For all of these retailers, alcohol represents an untapped opportunity for digital growth. For the last few years, grocers have been building out online order options — all in the hopes of keeping apace with Amazon. And the growth numbers have been good, because these programs started from essentially nothing. But as digital grocery services have become more ubiquitous, growth numbers will likely plateau. Thus, retailers are now scrambling to increase their offerings to bring in new and recurring customers.
For Target, alcohol has been one of the things customers have asked to have digitally fulfilled. "This year, we will expand our assortment so our services are even more essential and fit with how guests are shopping at Target," said Mulligan at the investor meeting. "Time and time again they tell us they love drive up, but it sure would be nice to pull up for their order and a gallon of milk, not to mention adult beverages." The plan now is to begin small in a few states, and then by the end of the year have alcohol available for pick up and drive up at "the majority of the chain."
According to Gartner L2 senior research specialist Evan Mack, the growing movement toward alcohol is an industry-wide realization that digital offerings need to cater to more customers. "A lot of grocers will have this paradigm shift from growth to maximization," he said. Which is to say that most geographies have access to some kind online grocery service, and the next battle will be the one that serves all kinds of needs. All of these grocery retailers, he said, "are looking to other growth opportunities."
The big hurdle for all of these companies is compliance; different states have different laws, meaning there's no easy way to scale a national digital alcohol sales program. This is likely one of the reasons Amazon has been so slow to enter the space. But, as Zac Brandenberg — the founder and CEO of Drinks, an e-commerce wine platform used by Kroger, Thrive Market and Boxed — told Modern Retail last year, physical retailers likely have a leg up for building out digital alcohol offerings. "The traditional retailers we believe have an advantage over Amazon," said Brandenberg. "They can leverage their physical stores — that's a massive advantage."
The next twelve months will likely set the tone for all of these grocers and how they continue to grow their digital offerings. Many are focusing more on pickup and drive-up, as a way to offset delivery costs. Meanwhile, what's most important is that customers continue to make orders online and increase their basket size.
The big players, said Mack, "are really coming to terms with needing to offer everything."