Target's profits warning casts a dark shadow on other retailers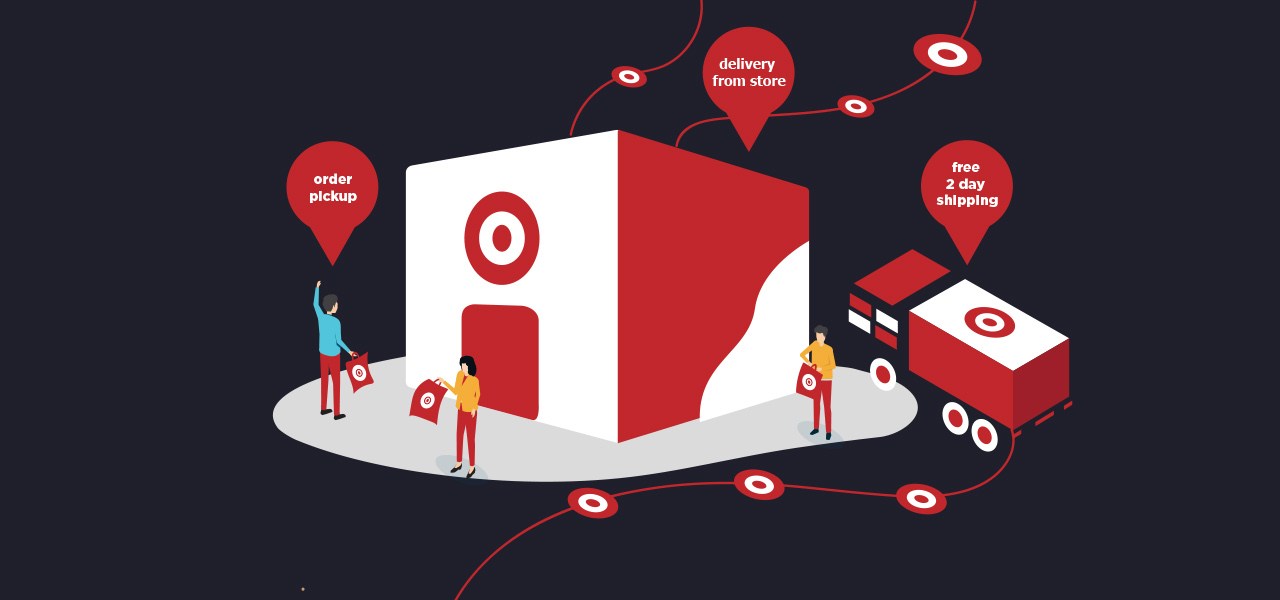 Target's profits outlook presents a bleak picture for other retailers.
The big box retailer just admitted that while digital sales are up, profits are going to go down in this next quarter. This admission will have a huge impact on other retailers facing similar headwinds but in less good financial shape.
Chief executive Brian Cornell said that comparable digital sales increased by 275% year-over-year, but this big jump comes with a cost, according to an interview on CNBC. Profits, Cornell said, will almost certainly go down this quarter as a result of the increased cost of fulfillment and labor. This is the first example of an issue that will expand beyond big box stores, like Target and Walmart, to smaller players that over the course of a few weeks was forced to more heavily rely on digital operations.
This latest update comes a month after Target withdrew its guidance, and postponed any store remodels or openings. Cornell did say that people are still coming to stores, given that it's one of the few retailers still able to be open; same-store sales exceeded 20% in certain essential items like food and beverage. But it's unclear how longterm this change in behavior is. "I don't have a crystal ball," Cornell said.
This profitability drop isn't surprising. More people are buying goods online and are purchasing more essential items, rather than higher-ticket goods. Companies like Target are seeing a spike in demand, but also are paying more for increased labor associated with delivery and fulfillment.
Cornell's warning that profits will go down is especially worrying for retailers in less good financial shape than Target. Now, most stores have been forced to close and have tried to shift their businesses online. Many companies — especially in the grocery space — have made incremental changes to facilitate digital ordering. But the quick jump from most sales in-store to the majority coming online has meant a quick increase in fulfillment needs and costs.
"It's clear that servicing those sales is a lot more costly," said Neil Saunders, managing director at GlobalData Retail, given that much of this newfound business has "a very unfavorable margin mix."
Even before coronavirus, there was indication that Target's growth was on cheaper items. While the store beat Wall Street expectations at its last first-quarter earnings report, the company also said that sales for toys, electronics and home goods were weaker than expected. Walmart produced similar results then too; analysts pointed out that digital and grocery were the two most promising growth areas — both of which carry either higher costs or lower margins.
For big players with deep coffers — like Target and Walmart — a lower-than-expected profit isn't the end of the world. Both have spent the last few years building out infrastructure to better handle digital orders, and will certainly be able to deal with a few quarters of tumult until the economics work out.
Other companies don't have such a luxury. "If Target is coming out and saying 'look higher proportions online are affecting the bottom line,'" said Saunders, "I expect that other retailers will not only feel that pain but feel multiples of that pain."
Target specifically has retooled its brick and mortar strategy to more effectively handle digital order fulfillment — reorganizing existing stores to better handle fulfillment, and building out smaller-scale formats to better service urban metropolises. Smaller retailers haven't been able to invest in such forward-looking programming, and are almost certainly paying the price now as more people are trying to buy their goods online and not wanting to pay more.
When pivoting to digital orders, the biggest issues are efficiency and profitability. No retailer has either figured out, but big players like Target are certainly leading the pack. Smaller players "are nowhere near as efficient as Target on this dynamic," said Saunders. "That doesn't bode well for other retailers."