Q&A
// April 22, 2020 ■ 4 min read
'The aggregators will win': Profitero's Bryan Wiener and Sarah Hofstetter on the future of e-commerce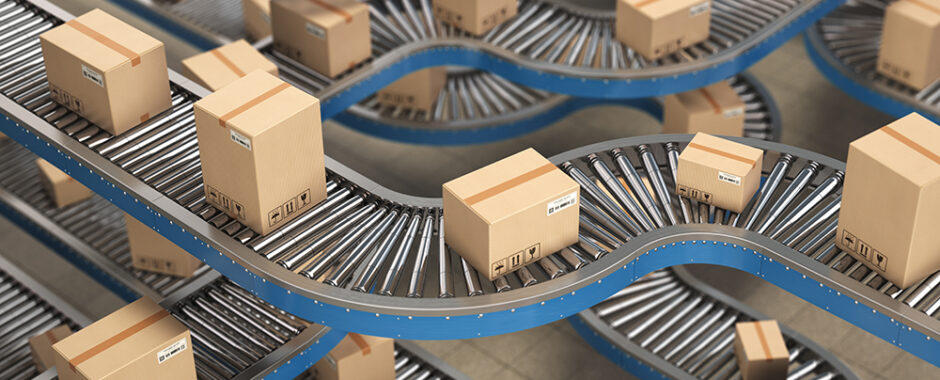 E-commerce is getting some new blood.
This week, ad exec and former 360i chairman Bryan Wiener was named Profitero's new CEO and Sarah Hofstetter was named president following a $20 million Series B funding round.
The e-commerce startup provides a range of digital commerce software and services for brands including tracking and managing the placement, presentation and pricing of products across 8,000 online retailers. It also offers competitive analysis of sales and market share on Amazon. Profitero's clients include large CPG names like L'Oréal and General Mills, as well as emerging grocery brands like Califia Farms and Annie's.
Modern Retail spoke with Wiener and Hofstetter about the state of the industry and how e-commerce will be shaped beyond the pandemic. The conversation has been edited for clarity.
Bryan, what made you decide to tackle e-comm after being in the ad world?
Bryan Wiener: We built 360i in the early days for search and social. We love disruptive markets and accountability. Those are areas where consumer behavior got way ahead of where brands were ready to capitalize on. We've had our eyes on e-commerce for a while, and launched our Amazon services in 2017.
While [e-commerce isn't] early, it's early when it comes to it becoming a large portion of packaged goods' marketers' big business. You need technology to do it, because it's too complicated to do e-commerce on your own. 
How is Profitero advising its big brand clients that have traditionally focused on wholesale, like General Mills, to tackle online infrastructure?
Wiener: We are focused on brands less focused on DTC. I think consumers want consistency, so whether we like it or not aggregators will win. The question is: how do you operate in a world where the market share is happening at a Krogers or Amazon? 
Sarah Hofstetter: We have to define e-commerce carefully to not just include direct to consumer channels, because it goes beyond dot com. What we're doing is helping maximizing outcomes across thousands of retailers. For example, with someone like Stop & Shop and PeaPod, you have to consider that this time last year their e-commerce was single digits for grocery revenue, but I feel confident that's spiked in the past few weeks. Even L'Oreal's Q1 earnings had 20% of sales coming from e-commerce. So this has been coming on earlier. But of course, the pandemic has put these purchases in hyperdrive.
E-commerce is any purchase initiated online, whether it's shipped or through a third party delivery or picked up in store. That's when you start seeing much more broad solutions for clients like General Mills and L'Oreal.
Brands that haven't focused on e-commerce are now having to figure it out on the go. How do you foresee the model being shaped by this new competitive field? Is it too late for those just building out their online channels now?
Wiener: It's not too late, but nobody knows how long this is going to go, or when life goes back to whatever the norm is. Brands needed to have been preparing for e-commerce demand already. What's happened has accelerated the trend from years to a matter of weeks. We're not going to never go to stores again, but some of these categories won't go back to having single digits e-commerce revenue. With many of our clients, it's not so much changing what they were doing but doing it faster. It's not going to be an evolutionary change, but revolutionary. For example, while many people will return to the gym, a lot of people will never and stick with at home fitness.
Hofstetter: I don't think it's too late, but I think if shoppers don't find what they're looking for they'll look for substitutes. If you can't find that toilet paper brand, your lifetime value as a customer already plummets. So, that represents opportunities for some brands to step in and fulfill demand the fastest. You don't have to be first, but you have to be really good at it.
What other online sales channels are on your radar and stand to see sustainable growth in the long term?
Hofstetter: The fact that Krogers just started accepting SNAP/EBT benefits is a big marker for how their customer base is changing. This shows a quick understanding of the new reality. I have no idea how long that was sitting on their commerce roadmap, but have found they need to get there sooner. 
What are some of the mistakes e-commerce can improve on?
Hofstetter: I think a lot of it will be about connecting the dots internally, whether it's IT or marketing. To revise organizationally has to be more interconnected for the overall company strategy, which hasn't happened yet.