'The devil is in the details': Mark Cross's resale platform will bring the secondhand industry in-house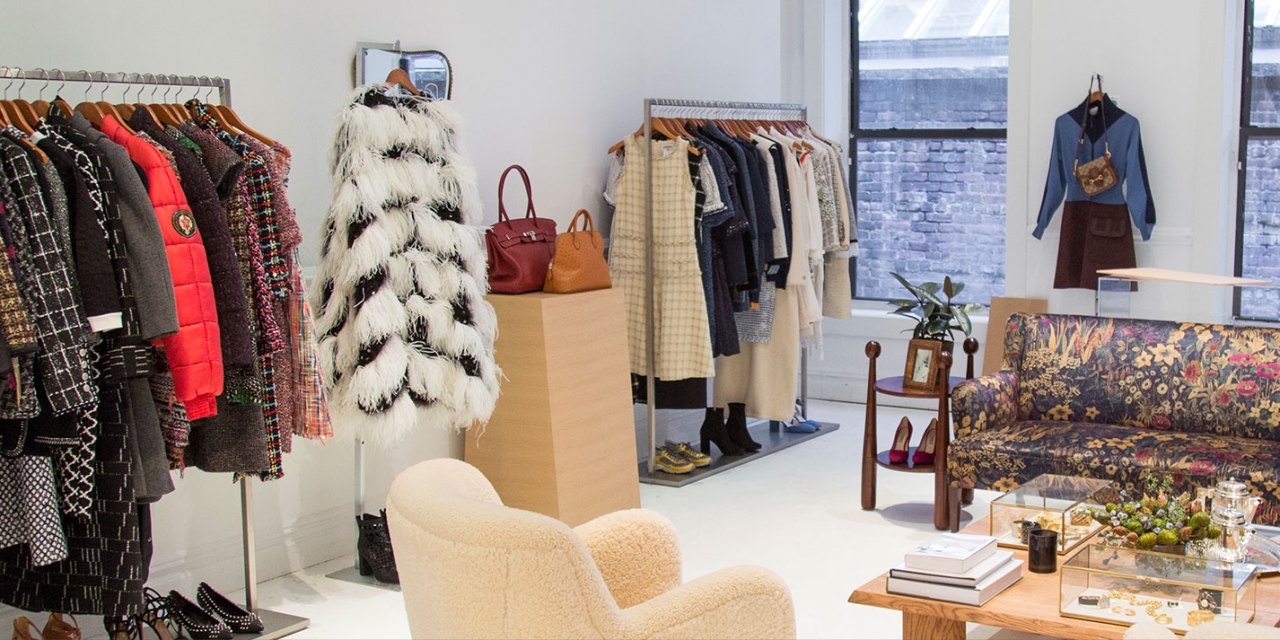 As online reselling platforms like The RealReal become more mainstream, traditional brands are dabbling in the re-sale economy too.
This week, the handbag company Mark Cross announced its intentions to launch its own secondhand online platform, making its luxury products, which range between $500 and $2,500, available to consumers at a fraction of the retail price, according to a new report from Business of Fashion. The new service will reportedly go live later this year, in the form of a standalone digital storefront on Mark Cross's website. Shoppers can offer up their own Mark Cross items to be authenticated, and then the brand will buy them in exchange for either store credit or money.
The strategy is pretty straightforward: Mark Cross doesn't want other websites like The RealReal or Poshmark eating its lunch, and instead will make it possible for consumers to buy its own previously-owned products using its own proprietary technology. This is part of the company's latest push to expand to more affordable categories, away from its known niche of expensive products.
Broadly, this follows a trend of retailers bringing new operations in-house that initiated on external platforms. Urban Outfitters, for example, just launched a clothing rental service similar to Rent the Runway called Nuuly. When first announced, Urban Outfitters reportedly said that it believed the service would ultimately bring in $50 million in annual revenue. The decision to make it a company-run operation in intended to provide the apparel brand with a future strategic advantage.
At the same time, launching a standalone resale platform requires a steep initial investment along with a learning curve. "It's quite a new move for the luxury players," said Anusha Couttigane, principal fashion analyst at Kantar. The company will have to both build a useable tech back and front-end as well as updated infrastructures to take in and verify the previously owned goods. "When consumers engage with your brand — no matter how — they expect a certain standard of service and experience," said Couttigane. "That can be quite difficult to get right." While it may prove to be difficult to implement, the new service could help revive business. Sales for the brand have been flat for the past two years, landing at around $10 million.
While Mark Cross is the first brand to launch its own standalone platform, others have been dabbling with the idea. Neiman Marcus made a large investment in the fashion reseller Fashionphile earlier this year. American Eagle too has invested in resale businesses. Similarly, Stella McCartney recently inked a partnership the RealReal. "I think you're going to see more of this," said Oliver Chen, managing director of retail and luxury at Cowen and Company.
Jessica Ramirez, a research analyst at Jane Hali & Associates, explained that one of the big problems hampering the luxury resale market is trust. She pointed to Chanel, which sued The RealReal last year for allegedly selling counterfeit bags on its platform. "As a consumer, if the brand is taking [resale in-house], saying 'this is our own vintage product,'" she said, that move will build "bigger trust" with the consumer.
According to Chen, launching an in-house resale business is as much about brand positioning as it is building a whole new back-end infrastructure. "The reality is that the new generation of shoppers are thinking about re-commerce," he said. "Shoppers are moving [toward a circular economy] whether brands like it or not. If a brand does its own platform it has more control." The value-add of singular brand launching its own platform, Chen explained, is marketing it to consumers as a choice between going to a department store or direct to the luxury boutique. Couttigane echoed this, explaining that launching a mono-branded resale platform "helps you to keep control of that brand identity."
Similarly, taking this commerce in-house is a data play. Learning what designs and concepts take off could be invaluable to future lines. "The people who are building [these resale platforms] can claim all the data," said Ramirez. For luxury brands, they may know the details of the customers who buy their products new, but offering lower-priced items introduces new unknowns. Doing re-sale in house, said Couttigane, "helps you to know who that customer is. You get access to a new consumer demographic."
Ultimately, Mark Cross's experimentation with resale is a play to re-energize the brand, alongside plans to open a new flagship store. The company's new CEO Ulrik Garde Due said that the company "lacked newness," according to Business of Fashion. But it has to be done right: In an ever-crowded second-hand market, the handbag maker will have to not only market itself intelligently but build good enough technology to make it work. Couttigane posited that as more brands take to this, the bigger platforms — like theRealReal, for example — could begin white labeling their technology in a B2B play.
Until then, Mark Cross will have to figure out how to build a new marketplace and build out a new workflow to accept used items and resell them at a discount.
"The devil is in the details," said Chen.