The fast fashion wars go mobile: How apps like Shein and Blushmark are challenging H&M and Zara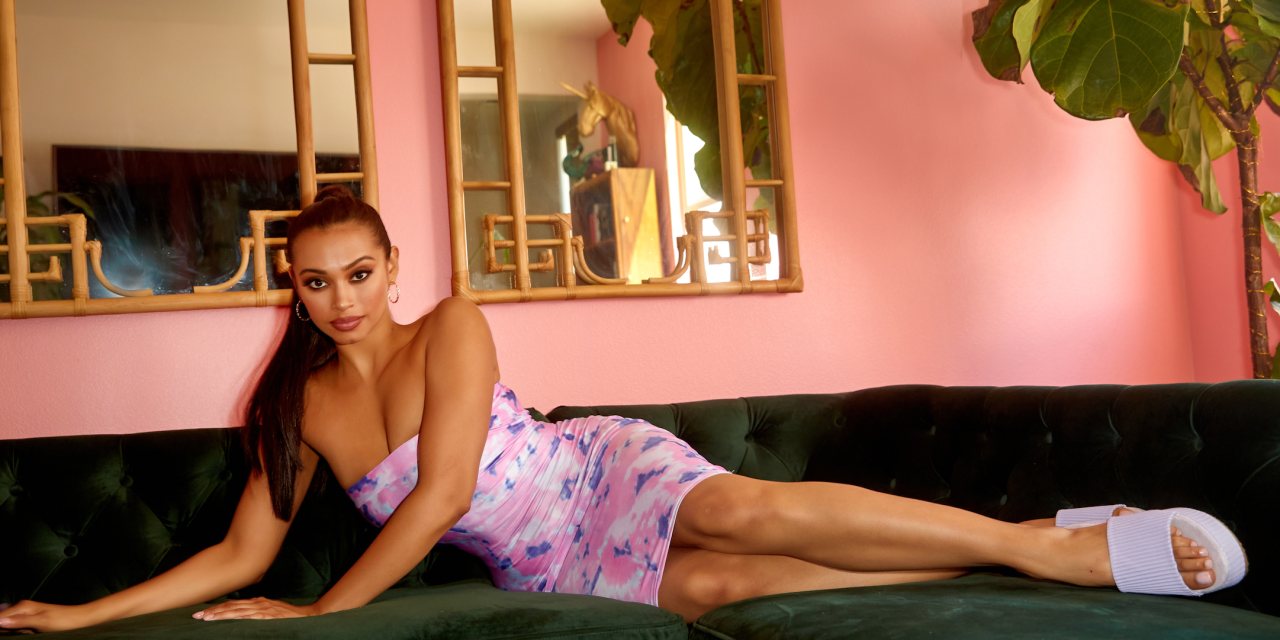 Blushmark
Online-only, super-fast, super-cheap fashion dominated the pandemic, spurred by TikTok trends. Now, traditional fast fashion retailers will have to keep up.
While brick-and-mortar retailers like H&M and Zara both have yet to return to pre-pandemic sales levels, online-only fast fashion newcomers like Blushmark and Shein are rising in popularity — becoming some of the most downloaded shopping apps in Apple's store. In their quest to fend off newcomers like Blushmark and Shein, traditional retailers are reallocating investment to e-commerce, adding features like buy-now-and-pay-later to their sites and expanding e-commerce to new geographies.
Blushmark, which just launched in May 2020, exemplifies the playbook of many of these new online-only entrants, which is: Release hundreds of new products a day at low price points, many of which are driven by what styles are trending on TikTok. Blushmark lists over 10,000 SKUs in its bestseller category page alone and has an average pricepoint of $15, though many of its pieces are sold for as little as $2.
In just over a year, its app became the eighth most downloaded shopping app in Apple's store, currently outpacing both Target and Nike according to App Annie's daily top apps on iOS list. Blushmark's sales are currently growing 40% month-over-month, according to the company.
Blushmark's primary strategy, Chief Marketing Officer Ranu Coleman explained, pushes towards instant gratification; a consumer finds pieces they like while scrolling social media and then immediately purchases it in-app. "We are able to stay on top of trends [and] offer the latest and greatest as soon as possible," said Coleman. "It's so easy to translate from what you see your favorite influencer wearing and be able to immediately purchase that… There's an immediate gratification and for our consumer, the Gen Z consumer, they want everything right now."
While fast fashion has always rested on quick turnaround and trendy pieces, Blushmark and other online-only peers like Shein, Romwe and Fashion Nova can do fast fashion faster. Topshop, a fast fashion retailer with 70 brick-and-mortar stores at one point released 500 styles a week. In July 2020, Shein released an average of 2000 SKUs a day.
Online-only retailers also have their pulse on TikTok. #Shein had 8.9 billion views on TikTok, outpacing #handm and #forever21 by 129 and 23 times, respectively. Some of Blushmark's largest single-day sales have organic Tiktok virality. Scaling this virality via "300 plus" micro-influencer partnerships, versus larger influencers or celebrities, is an important strategy for Blushmark, though 50% of its social media success comes from organic posts.
"[Gen Z] looks to Tik Tok and Instagram to make their fashion choices," said Coleman. "Since we launched the brand last year our sole focus has always been micro-influencers… Their audiences are so engaged… I think that [younger customers] feel like collaborations with a large influencer is solely on a paid level. A lot of times they wonder if this person actually really likes the product."
While Shein and Blushmark are taking over social media, traditional fashion retailers like H&M and Zara are struggling to return to pre-pandemic sales levels. While Zara saw first quarter sales double in the first quarter of 2021 as compared to 2020, the company's sales were still pacing behind 2019, levels. H&M's first quarter 2021 sales dropped 21%.
To stay relevant, these retailers are investing more in digital. H&M announced plans to renegotiate store leases, in favor of digital in its three month report for the first quarter this year. The brand also highlighted ongoing digital optimization initiatives including buy-now-and-pay later, higher integration of user generated content into a path-to-purchase and digitally recommended sizes based on past purchases. In its first quarter earnings presentation, Pablo Isla, executive chairman at Zara's parent company Inditex said, "we will have invested 1 billion euros in digital capital expenditure between 2020 and 2022." Meanwhile, in January 2020, Forever 21 relaunched its international e-commerce site for consumers in Canada and Asia, expanding the geographic scope of its digital play.
Chelsea Gross, a director of digital commerce and industry at Gartner, said that the extra fast fashion has its costs in product quality as production time and quality assurance shrinks. "The reason why I have a little bit of hesitancy around some of the e-commerce, TikTok players is that when you make a product too quickly, it tends not to be a high-quality product," said Gross. "From a product perspective, I do think there's something to the fact that you need about six weeks to deploy." Indeed, consumers have called out Shein's product quality in the past, for example saying that the products fell apart or smelled odd.
Plus, physical retail — either via pop-ups or brick-and-mortar storefronts — provides "discovery" opportunities that online only can't, said Gross.
As such, many of these online-only fast fashion players grow are starting to experiment with brick-and-mortar spaces. Shein, for example, hosted various popups in 2020 in cities like Los Angeles and London and plans to expand its pop-up reach even further in 2021. Last month, the brand hosted a pop up in Mexico City.
Coleman, naturally, argues that as more e-commerce shopping moves online, the digitally native entrants like Blushmark will have the upper hand.
"Customers want convenience," said Coleman. "Especially for clothes that are so fast in [trend] turnaround… I think people almost prefer to shop online."