The food delivery wars are about convenience, not brand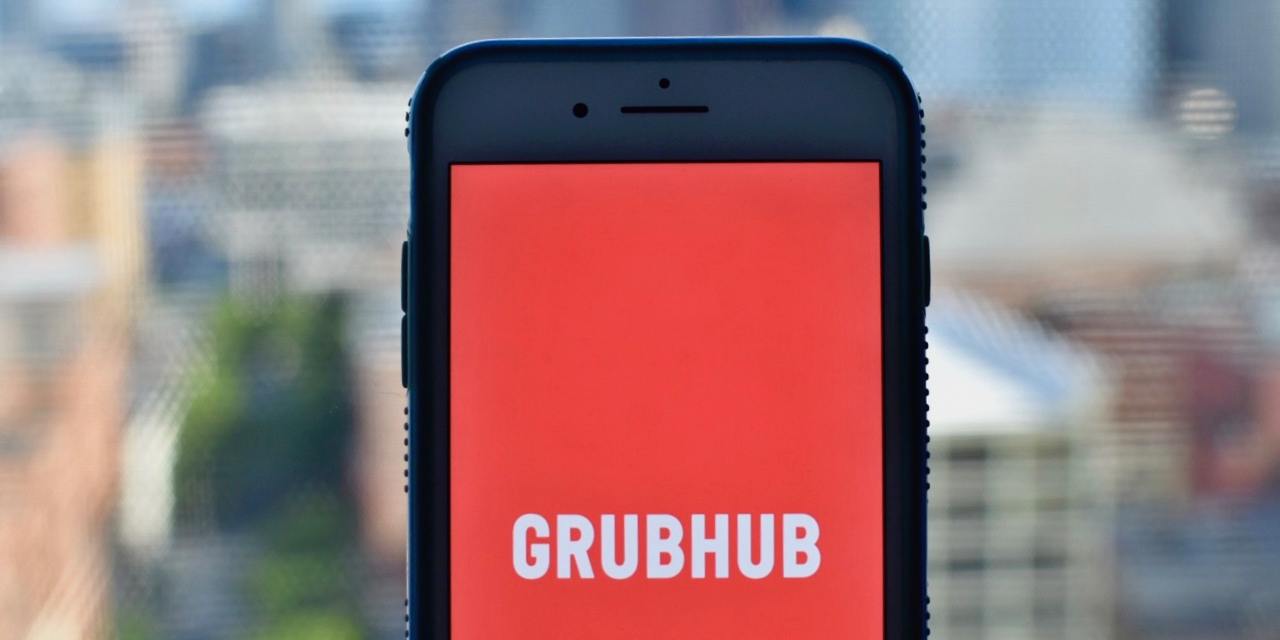 The food delivery space is in the midst of a shift from a clear-cut winner toward a much messier, crowded field. At the heart of it is a fight over whether convenience trumps brand affinity. 
GrubHub's most recent earnings report showed just how much the industry is in flux. The 15-year-old takeout app revealed that it brought in $322 million in the third quarter, missing estimates of $330.5 million. Orders had decreased by around 15%, compared to the year prior. And the company offered weak guidance for its fourth-quarter results. As a result, multiple analysts downgraded the company, and its stock dropped as much as 40%.
Put together, GrubHub's lackluster earnings offer a possible bellwether for the overall restaurant delivery space. At its earnings call, CEO Matt Maloney pointed to user stickiness as a growing concern; The platform relies on returning customers to keep its solid marketshare. But with an ever-extending roster of players, customers are looking for the best deals — seeking out one-off discounts over brand loyalty. Thus, GrubHub has had to change its overall strategy to cater to this shift. Its past quarter's results show that the war to dominate the growing delivery space will almost certainly be predicated on offering convenience and scale, not brand awareness.
There are a few main players at the heart of this war. GrubHub and Seamless work by selling its services to restaurants for a commission fee. They can pay more for advertising to be more prominently featured in search results. While it does offer its own delivery services to restaurants without its own fleet, GrubHub relies primarily on revenue from its other services to make a profit. Newer players, like Uber Eats and Door Dash, are based on being a third-party provider of food delivery thanks to its already-grown business. They have allowed more smaller players to enter the space who wouldn't otherwise be able to afford their own delivery fleet. There's also white-label services like Olo, which offer backend software that can be incorporated into bigger restaurants' sites to integrate delivery into their standalone online experiences.
Despite the fact that more people are taking to these delivery apps, what's fueling the growth is discounts and promotions. Players like Grubhub are seeing flagging profits as a result; the delivery ecosystem is cluttered and dominant players are poised to take some hits. For years, it used to be the largest of the pack, but it has now been eclipsed by DoorDash.  
This last quarter's results showed the logical conclusion of all these players — GrubHub, Uber Eats, DoorDash — competing for customers. In a letter to shareholders, GrubHub CEO Maloney and CFO Adam DeWitt put it bluntly: "With billions being poured into awareness campaigns, diner incentives, driver incentives and restaurant incentives, it makes sense that easy-to-access 'analog' diners would quickly become aware of the substantial benefits of online ordering," they wrote. "And, as a result, the easy wins in the market are disappearing a little more quickly than we thought."
Indeed, data from Second Measure shows that DoorDash was the overall winner in September 2019, with 34% of U.S. meal delivery sales, compared to GrubHub's 30% and Uber Eats's 20%. Only in the last year or so has GrubHub been facing such stiff competition. "There is a lot of opportunity that those competitors are doing through promotions," said eMarketer forecasting analyst Nazmul Islam. He added that what likely caused this past quarter's poor results was that GrubHub "didn't expect competition to be this fierce so soon." Still, he concluded, "the market is growing."
The mad dash for customer acquisition is creating business model problems in the long run. "It's unclear if these companies have a path to great profitability and if the growth continues once the subsidies to customers dry up," wrote Forrester analyst Sucharita Kodali in an email to Modern Retail. Increasingly, it's clear that what customers want are the cheapest delivery options. "What that ultimately means is that the lowest price delivery will win which will help restaurants and customers, but not the delivery companies," wrote Kodali.
She pointed to services like Olo, which offers a white-label software service and is used by chains including Applebee's, Chipotle and Chili's. Which is to say that as the restaurant delivery wars heat up, it's a battle of convenience and not a brand affinity for a certain platform.
Despite the competition, there's a clear shift in how Wall Street is viewing the overall space. With growth-dependent instantaneous value — and not necessarily platform loyalty — there's a growing sense that sustainability is a long ways off.
For now, the war is focused on an increase in restaurant rosters as well as greater promotions to bring in more customers. As a result, GrubHub — and others — are realizing just how stiff the competition is.
"You'll see that competition get fiercer," said Islam.