Q&A
// July 6, 2021 ■ 4 min read
'The food world is shifting': Honest Tea founder Seth Goldman on the state of plant-based products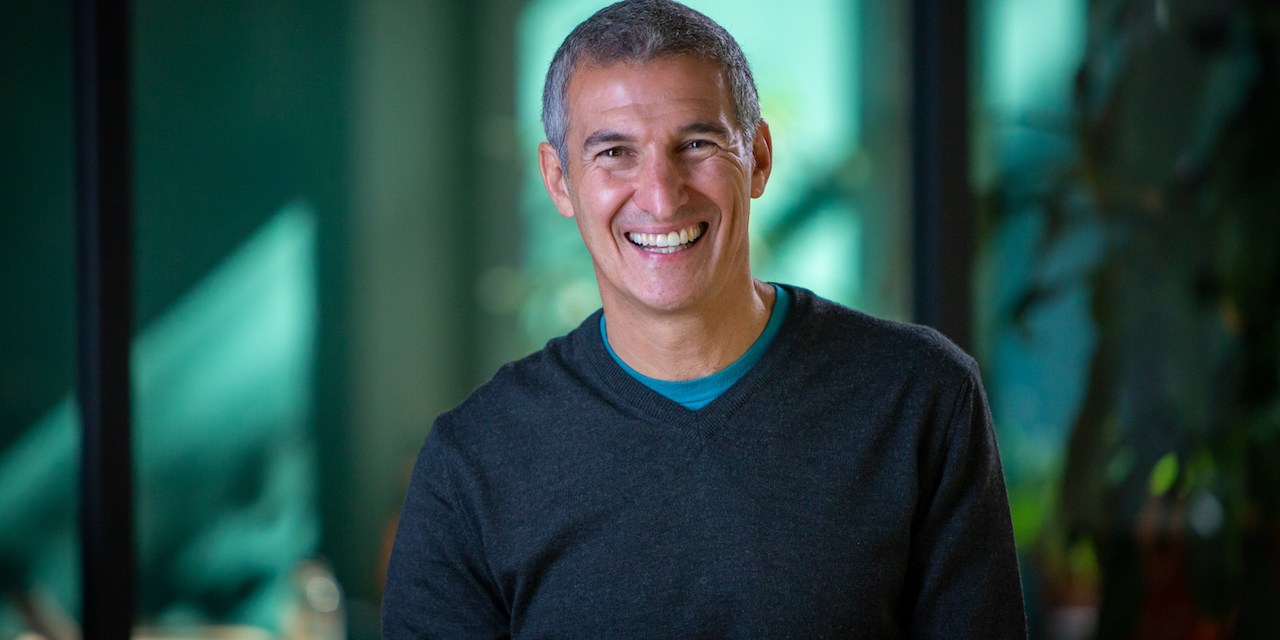 Image via Eat the Change
When Seth Goldman founded Honest Tea in 1998, he said there were few alternatives to national food and beverage brands. The industry has changed a great deal since then — and Goldman has become an expert in the space. In 2011, his company was acquired by Coca Cola, and then in 2015, Goldman joined Beyond Meat as chair of the board, and helped the company scale its retail presence.
Now, Goldman is working on his next plant-based startup, mushroom-based jerky Eat the Change, which he co-founded with celebrity chef Spike Mendelsohn. Goldman said the snack brand arrives just in time for the category's explosive growth. With Oatly's recent IPO and Impossible Foods' upcoming public debut, alternatives to animal-based products have become standard grocery staples.
Meanwhile, the plant-based trend has been further grown by the pandemic's at-home cooking boom. According to NielsenIQ, between May 2020 and May 2021 sales for meat alternatives hit $932 million, a 25% increase in that period — compared to a 9.5% increase in traditional meat sales.
In an interview with Modern Retail, Goldman talked about the cultural factors that fueled plant-based products' popularity and retailers' growing appetite for the category. This interview has been edited for length and clarity. 
How have consumers' tastes changed since you launched Honest Tea in the '90s?
This cohort of customers was always deemed a minority group, but has grown beyond vegan shoppers in recent years. More than ever, consumers are cutting back on animal-based products out of choice, either fully or part time. 
We're seeing that culturally, even the food world is shifting — most recently with Epicurious eliminating beef-containing recipes. The restaurant industry is also following suit, like the recent Eleven Madison Park announcement taking a stance in catering to consumers' changing tastes. More chefs are exploring this area, and showcasing meatless cooking as a creative challenge. These days, you have to give these customers more options than a salad or pasta on the menu. 
In recent years, endless plant-based and dairy free brands have popped up. Do you find there is a saturation occurring in the space?
A few years ago we saw success stories here and there, including Beyond Meat and Oatly. But now retailers have a better sense of how to merchandise the category's products. When we launched the Beyond Burger, we had to get the meat departments to put it in their section versus the freezer aisle. 
Now, retailers know the alternatives should be integrated with their analogs: plant-based cheese being sold alongside the dairy version. This is a turning point, and shows a mind shift from both consumers and buyers. Crossing over to be in the traditional grocery sections gives these brands a larger audience. Now that the change is firmly established, companies can expand on it with multiple variations. 
The pandemic has also reportedly helped pique consumers' interest in plant-based products.
Yes. A lot of people evolved their diets and became more reflective about what they eat or drink in the past year. Our relationship with the animal kingdom has also been a contributing factor. People are also thinking about the environment and the working conditions of the meatpacking industry. 
Another trend is that less people are consuming three square meals a day, and there is more snacking happening during quarantine — where people are expecting more of their smaller meals and snacks. This string of events, many which are related to the pandemic, helped further what was already an emerging trend toward plant-based consumption. 
Speaking of snacks. You've also recently launched another plant-based CPG brand, Eat the Change jerky. How did that come about?
The origins of the brand came from our restaurant PLNT burger, and was inspired by our mushroom bacon burger. We'd talked about creating a snack brand, and realized that mushrooms are a great base because they have the nutrients and are a blank canvas that can carry flavor well. Since launching earlier this year, we're now available online and in 1000 stores, including Whole Foods' Mid-Atlantic locations, Erewhon, Stop & Shop and Giant. We'll continue to build it out and work on innovation in other snack categories — with the same raw material guardrails — and are launching our next product this fall. 
I started Honest Tea because I didn't like what was out there and wanted something different to drink. And now more founders are encouraged to take this route. It helped that this category's messaging and agricultural challenges have been broken down — and suppliers are now willing to accommodate the companies innovating products.