The future is female (founded): Lola workshops its caring, inclusive culture as a women-led startup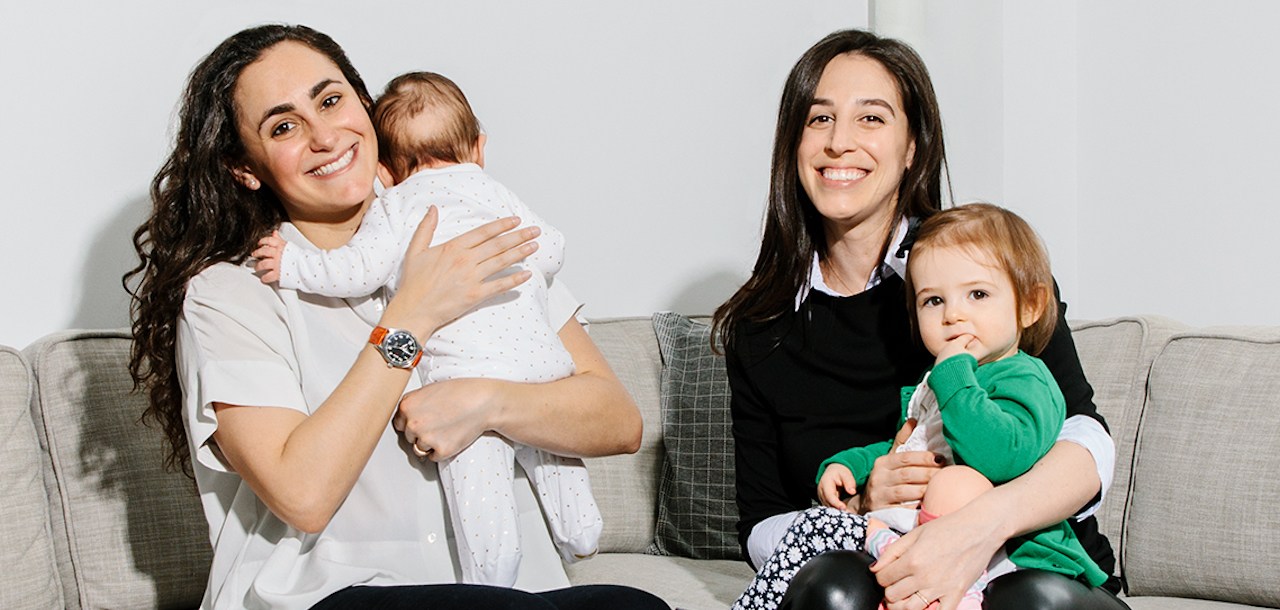 Inside Lola's Manhattan office, boxes of tampons and pads are casually strewn across virtually every surface, while text about the company's personal lubricant product adorns the office. A cotton plant greets visitors in the lobby — a nod to the company's focus on offering subscribers 100% organic cotton tampons and sanitary pads (certified by Cotton Inc.), along with sexual wellness products.
In some workplaces, a public display of sanitary pads — not to mention daily conversations about sexual health — might be unwelcome, even taboo. But Lola's leaders treat such matters as routine, part of what arises at a company where employees focus on various aspects of a woman's life related to periods and sexual wellness.
"We're a female-founded company that is focused on operating in a very intimate and stigmatized category — reproductive health," says Lola cofounder Alex Friedman. "We have a certain level of understanding and empathy for [consumers] and we hold that same standard for how we build, manage and operate our business and team.We want employees to feel … this inclusivity every day they come to work."
Implementing such practices can be challenging, though. Several relatively new women-founded companies like Lola with products marketed to women have opened their doors at a time when being exclusionary in any way could result in a business being "canceled" by consumers or called out on social media.
In 2017, Thinx cofounder and CEO Miki Agrawal exited her company in the wake of the airing of an explosive complaint of sexual harassment. Thinx makes what it calls "period underwear," undergarments designed to absorb menstrual blood.
These types of scenarios at growing DTC companies are not uncommon. Earlier this month, Away CEO Steph Korey stepped down from her role after a report from The Verge called Korey out for building a culture of overwork and Slack bullying at the DTC luggage company. Korey has since been replaced by Lululemon's Stuart Haselden.
The Wing experienced blowback for allowing only women inside its co-working space; in March 2018 the New York City Commission on Human Rights opened an investigation of the company,  cofounded by Audrey Gelman and Lauren Kassan. (The Wing has since changed its policies.)
"There is a very fine line between having values as a company that represents an underserved demographic and then using it as a mechanism to get women to buy more things," says Polly Rodriguez, CEO of sexual wellness company Unbound.
And direct-to-consumer bra company ThirdLove was called out after a September 2019 Vox article cited complaints that its workplace was male dominated, allegedly underpaid employees and encouraged bullying; social media commentators jumped all over this since the company (cofounded by Heidi Zak and her husband David Spector) leans heavily on inclusive marketing,showcasing women of diverse backgrounds and sizes.
"When these company values and internal policies don't align with employees, it needs to be discussed," says Ali Kriegsman, cofounder and chief operating officer of multi-brand retailer Bulletin. "But often, the public approach[es] these instances and assumes that the company has been malicious or deceiving in their marketing. That's definitely possible, but building a business and growing fast is really complex."
Growing pains
After they launched Lola in 2015, Friedman and cofounder Jordana Kier wanted to rapidly expand its operations, bringing in large amounts of venture capital. Indeed, Lola raised $24 million in Series B funding in 2018, after three other infusions totaling $11.2 million.
Friedman says she and Kier desired Lola to be a growing business organization yet one that would reflect a caring attitude toward employees. Initially, though, Lola lacked a parental leave policy. In March 2017 after Friedman shared with Kier the news that she was pregnant, the two co-CEOs sat down to write Lola's parental leave policy. Friedman was the first employee to use it; subsequently Kier relied on the policy, followed by Friedman again.
Today Lola has 40 employees. About 10% of them are now expecting a child, Friedman says. Lola's current parental leave policy provides all new parents (mothers, fathers and adoptive parents) 12 weeks of paid leave. The Family and Medical Leave Act guarantees certain employees 12 weeks of unpaid leave.
Some direct-to-consumer startups, like many other companies, are now trying to offer above and beyond that. Women's clothing company M.M.LaFleur, founded by Sarah LaFleur, implemented a 12-week paid parental leave policy in 2014. And after a new CEO, Maria Molland, joined Thinx in 2018, she instituted a parental leave policy with 12 paid weeks; she later expanded this to 16, with an optional, additional unpaid transition month. For these new women-founded companies, robust child care policies are table stakes.  
These days Lola's founders sit down with parents before they take their leave to discuss how in touch with the company they want to be — if they desire total silence or weekly, even daily updates.
And Lola tries to ensure that its workplaces are family friendly, inviting employees' kids to social gatherings like Halloween costume contests. At Lola, inclusivity also means making sure new moms have access to spacious and comfortable rooms for pumping breast milk. The lactation room is as large as some of its conference rooms. "We want it to feel like a second home," Friedman says.
Friedman says she wants all employees, not just parents, to feel free to take advantage of the company's flexible work schedule. Employees can work from home or negotiate flexible hours to fit their needs, Friedman says, noting, however, that managers must be sure people do their jobs.