The Modern Retail dictionary, 2020 edition: Retailers' biggest buzzwords, deciphered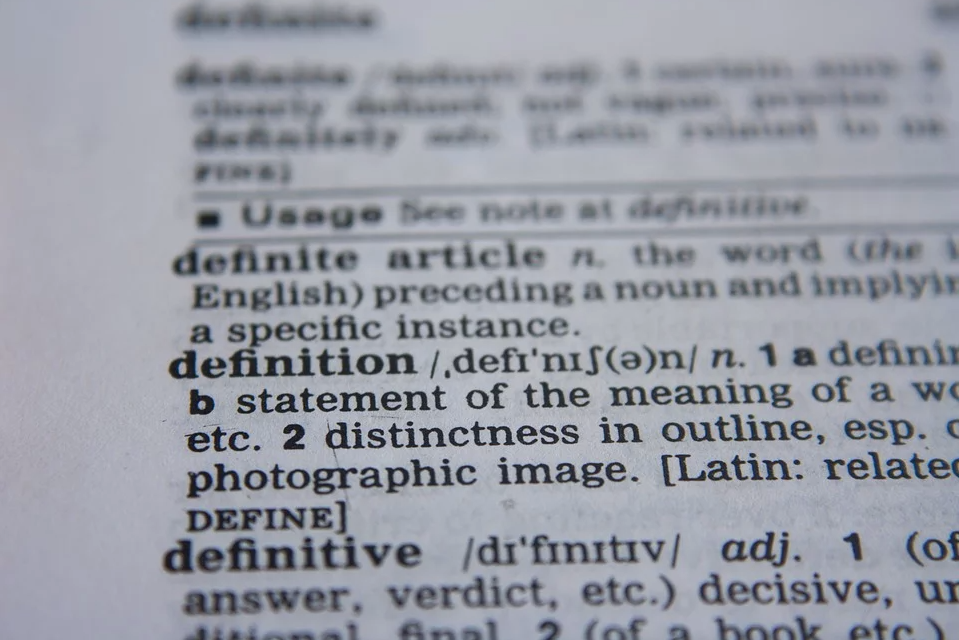 The year is coming to a close — and what a whirlwind 12 months it has been. Even amid a global pandemic and volatile industry shifts, operators and executives alike still loved to fall back on buzzwords and jargon.
Marketers are still using the word "experiential," for example, even though it holds a vastly different meaning compared to one year ago. Meanwhile, executives just love to mention how we're all adjusting to "the new normal" to explain any missteps. Last year, Modern Retail decided to decode some of these words. Now, we have an even greater imperative to update the dictionary, given all the changes the retail industry has experienced.
For everyone from founders to influencers to marketing gurus, here's Modern Retail's non-exhaustive list of words and phrases often said — and their actual meanings.
+: Naming a subscription service is exhausting, we get it
Accelerate: The only verb we know
Amazon: Where we lose our margins and unique branding
Anchor tenants: A big piece of real estate featuring a "Coming Soon" sign
Augmented reality: An expensive technology that looks like the The Sims circa 2001
Authenticity: Our CEO posted a photo of themselves on Instagram in sweatpants from their Hamptons home about how they, too, can relate to work-from-home fatigue
Blanding: A concept we constantly tweet about but don't think applies to our extremely generic aesthetic choices
BNPL: We're not an evil credit card
BOPIS: Adorable acronym for leaving your house
Brand collaborations: We do not want to spend anymore money on Instagram
Brick-and-mortar store: A place to store our online orders
Contactless payment: We now accept Apple Pay
CPG: A hot and unheard of Silicon Valley investment area
Curbside pick-up: How we defend losing all of our margins to online shopping
Department store: Future cheap assets sale
Employee advocacy: A great way to save a few bucks on PR costs
Employee wellness: We bought everyone a Headspace subscription
Etsy: The number one supplier of artisan PPE
Exit: The DTC version of a yeti
Expedited shipping: We'll get your order to you in one week instead of two
Experiential shopping: Just regular shopping but with digital signage
First-party data: A 10% off discount pop-up we offer when you navigate to our website
Gen Z: People who use TikTok
Headless commerce: How we defend hiring a developer instead of using a Shopify template
Just Walk Out technology: Data collection, but make it fun
Last-mile delivery: We use DoorDash
Micro-fulfillment: A multi-million dollar investment that we hope will do something in five to fifteen years
Micro-influencer: A cute consolation prize
New normal: "Yes, we didn't make money this year… BUT!"
Older millennials: Actually Gen X
Omnichannel: In addition to our closed retail stores, we have finally set up a Shopify page
Pre-sale: We don't have enough money to invest in inventory
QR codes: The hot new payments technology from 1996
Razor blades: Apparently the FTC's number one area of scrutiny
Rollup: How VCs avoid saying they're investing in Amazon arbitrage
Shopify: A 15-year-old company that Wall Street just discovered
SPAC: A way to bypass IPO roadshow scrutiny
Subscriptions: Our only customer retention strategy
Supply chain: How we explain away any bad customer experience issue
Sustainable:  We sell a single t-shirt made out of recycled water bottles
TikTok: The latest platform we'll be three years late to adopting
Unprecedented: A word we never want to have to write again in 2021
Values-driven: Do not — I repeat, do not — talk to our lowest paid employees about anything
Virtual event: Instagram Live
Virtual popup: A social media campaign
Virtual styling: Face timing with a store employee
Virtual try-on: We placed some clipart atop a picture of your body
Walmart: A retailer that simply by not being Amazon has rehabilitated its public perception