The Netflix effect: DTC brand Italic tacks to memberships as a path to sustainability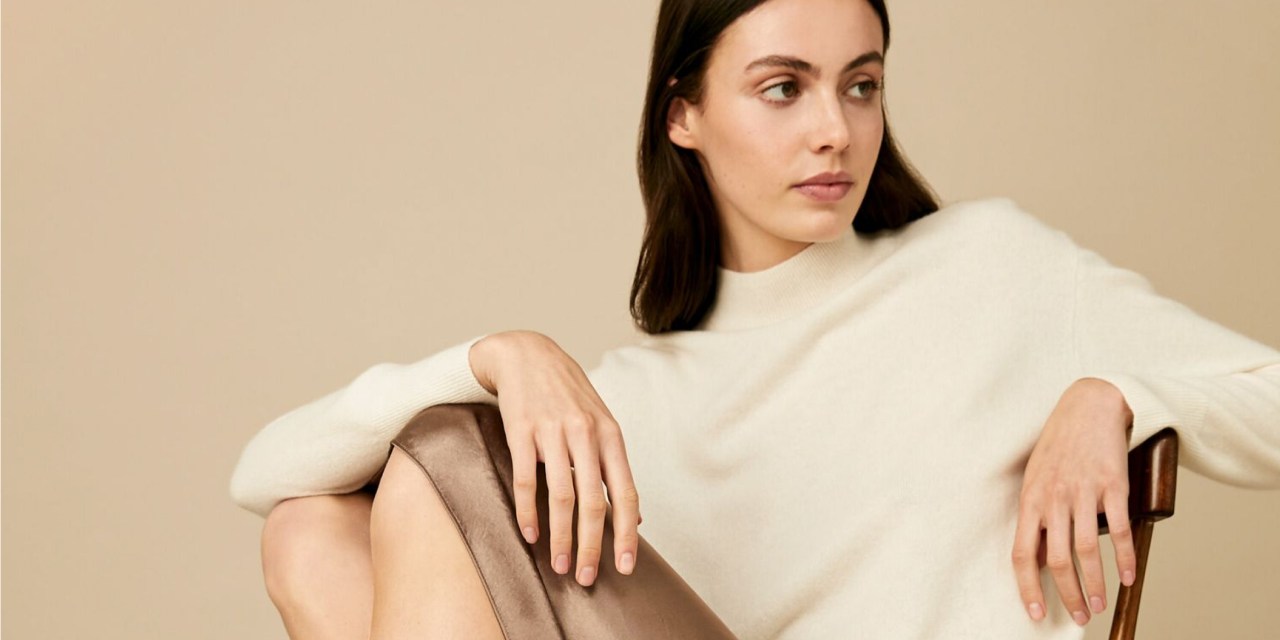 High-end memberships may be having a moment.
Many DTCs have relied on one-off impulse buys or monthly replenishment orders from newly-acquired customers, many of which discover the brand via Instagram or social feeds. As these brands grapple with how to lower their CAC in order to improve their margins, Italic is betting on locking in long term retention with a $99 annual membership.
The strategy is meant to get subscribers to stick with the service in "the same way people cancel Netflix during a recession," CEO Jeremy Cai told Modern Retail. Italic, which initially launched with a membership two years ago but opted against it until this past July, when they pivoted back to the annual subscription model. Previously, they counted on slight markups to make a profit off the small collection of leather goods and eyewear comparable to designers like Prada and Tom Ford, otherwise known as the "classic" DTC model. 
Italic now caps the annual profit on each member at $100, something they're "very transparent about," Cai said. That means the company itself is not making money on the individual sales, but the repeated membership renewals.
Now that they've expanded to include homeware and apparel, "we felt we had enough product to warrant a membership," Cai said, adding that the launch has been successful among its prior customers. "We're seeing great purchase patterns," he said of conversion from the platform's waitlist, which began before the model change.
Since 2018, Los Angeles-based company Italic has raised $13 million in venture capital from investors like Comcast Ventures, Global Founders Capital and Ludlow Ventures and a number of individual angel investors. As of the membership's rollout last month, Cai said the average order value is $162, but declined to share overall revenue figures at this time. And while they've "veered toward the edge of profitability," Cai said that it's not the immediate goal while they grow the service.
While member loyalty is tough to count from DTC consumers, Cai believes it's a risk worth taking, especially because continuously burning cash on acquiring new customers isn't sustainable. 
"We're not trying to go after the person who cares about the logo," he explained. Instead, the goal is to actually "cut out the middleman" and hope people go for the better prices, as demonstrated by the early days of Warby Parker and Everlane. Since then, DTC branding stopped being about saving money, especially when startups realized they needed brick and mortar to scale, giving way to watered down price competition.  For example, an Italic cast iron Dutch oven is sold for $95, as compared to Le Creuse's $385 pot or the "DTC version" by Great Jones, which is priced at $155.
The members-only strategy, pioneered by retailers like Costco and Amazon, is nothing new. Similar e-commerce operations have proven successful for essentials-providers over the years. Take for example, online grocery marketplace Thrive Market, which charges members $59 annually. Public Goods also launched with an annual membership in 2016, in exchange for access to its low-priced household products. 
Offering a membership-based access to luxury goods during an economic downturn is also remencient of the Gilt Groupe. Back in 2007, the site's strategy was to charge $50 a year for access to daily "flash sales," which lured shoppers to a limited number of discounted designer items. Interestingly, Gilt's model proved unsustainable as tastes shifted, with the company coming under fire in 2015 for marketing counterfeit in-house goods to compete with designer lists. 
But Italic's appeal isn't in obtaining designer labels, Cai noted. He also suspected that those customers, typically looking for brand names, have likely moved over to second-hand sites like The RealReal or Poshmark. 
Another advantage in offering "accessible luxury" is that the industry has historically been "recession proof," with its narrow market of customers limiting spending but not full-on forego it. For example, following the 2009 economic recession, the heritage brands' luxury goods market took a 9% hit but was able to recover quickly in the 2010s. Indeed, the top 100 luxury goods companies generated revenues of $247 billion in 2017, up from $217 billion in the previous year, according to Deloitte's 2019 Global Powers of Luxury Goods report.
So far, consumers don't seem to be turned off from spending altogether. In fact, quarantine may have fueled pent up demand for this portion of retail, according to Opinium's latest report, released this month. The survey showed that over three in five Americans, or 62%, say they will want to treat themselves when life is back to 'normal', with 46% expecting to want "a little luxury" in their lives after lockdown.
"The biggest hurdle we have to take on is that memberships aren't for everyone," Cai said. This is especially true when considering that many are struggling to "justify another subscription" in their life, he said. 
But having the guaranteed baseline revenue, especially in this uncertain market, could alter the DTC playbook for other money-losing brands. After all, the subscription programs that are gaining traction today are ones solving the "can't be face to face during a pandemic" problem, said Kate Hogenson, senior loyalty and CX consultant at Kobie. 
"The opportunity for luxury good is to address the lack of face-to-face services," she said, or the so-called shopping concierge experience that e-commerce oftentimes struggles to replicate. Without the interaction with a stylist or the personal shopper, the virtual experience has to "feel warm, human, and customized," she said. 
"People like a deal," Cai said. Until now, "everyone and their mom is starting a DTC brand," he concluded, but living up to the model's original value proposition is still up for grabs.