The pandemic has exacerbated differences between unionized and non-unionized retail workers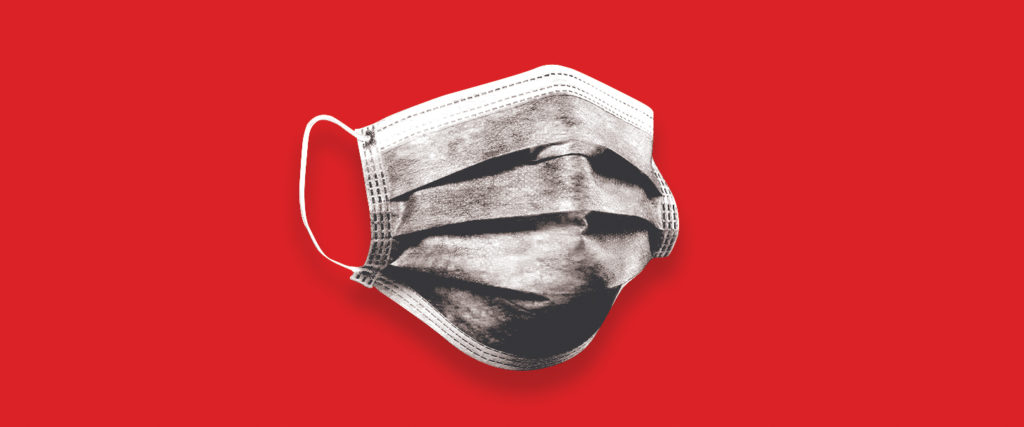 When Macy's refused to take workers' temperatures at its White Plains outlet, a union stepped in. After the department store chain announced it would only be making the checks mandatory at more highly trafficked stores, members of the Retail, Wholesale and Department Store Union (RWDSU) stood outside the White Plains outlet, taking workers' temperatures as they entered the store. 
Eventually, the retailer caved: "we embarrassed Macy's, and forced Macy's to pick up their safety protocol at all the stores whose workers we represent," said Stuart Appelbaum, the RWDSU president.
Since the start of the pandemic, unions have helped bolster safety protocols for retail workers, given them support to push back on decisions that put them at risk, and allowed them more influence over decisions that impact them directly. In some cases, Appelbaum said, the RWDSU and other unions were able to negotiate higher pay, better severance, and additional benefits such as paid time off to allow workers to quarantine or recover from illness, where necessary. After grocery store chains axed additional hazard "hero pay," for instance, a union outcry resulted in additional one-off bonuses for workers at Kroger. 
Meanwhile, non-unionized peers have had little recourse in sometimes hostile working conditions. Four major meat companies, including Tyson, are now the subject of an investigation by senators Elizabeth Warren and Cory Booker, which charges them with having put thousands of workers in grave danger in order to supply the Chinese market with massive amounts of pork. Amazon employees have reportedly been unable to social distance and forced to work in unsanitary conditions, amid spikes in cases at many warehouses. Workers who attempted to unionize have faced disciplinary action.
"In a non-union environment, you have no alternative. You have no ability to have a collective voice," said Appelbaum. "You are not able to question what it is that you're being told."
Many stores around the U.S. still do not require customers to wear masks, placing the onus on retail workers while exposing them to needless danger. "They're not healthcare personnel, they didn't sign up to risk their life and limb to stock shelves," said Peter Ikeler, a sociologist and the author of "Hard Sell: Work and Resistance in Retail Chains." 
The current situation
Around 15 million Americans currently work in private sector retail. The vast majority isn't represented by a union. As of 2019, according to data from the Bureau of Labor Statistics, just over 4% of U.S. retail and wholesale workers were members of unions, down from more than 10% in 1983. Principal among these unions are the RWDSU, and its affiliate, the United Food and Commercial Workers Union. Together, they represent workers at such chains as Bloomingdale's, H&M, Kroger's, Zara and Macy's, among a handful of other high-profile retailers. 
Since the start of the pandemic, Appelbaum said, the union has seen an uptick in interest from non-unionized workers. "We're seeing more people reaching out to us than we ever have before," he said. "I think people are more willing to question their employers, especially after getting what they considered bad direction in the early stages." In the past, a push for unionization meant balancing a desire for more say and less precarity against the possibility of employer retaliation. But the pandemic has changed the proposition, he said: "When you're weighing that against your safety, it's a different equation." 
In a recent interview with Modern Retail, a unionized grocery worker speaking on condition of anonymity described feeling disposable: "Right now, we're not looked at as people. To retailers — and even some customers — we're replaceable help," he said. "These types of irresponsible decisions made on behalf of retail staff and consumers need to end. And the only way I foresee how is by allowing workers to unionize, and in turn, discouraging the promotion of unfit middle management."
In the US in particular, the legal mechanisms required to have a union recognized are fiddly at best. After an initial round of voting, where 50% plus one of all members in an eligible bargaining unit must vote in favor of unionizing, there is a second formal round of voting, via the National Labor Relations Board. In the month of June, the NLRB ran 66 elections. Workers at a T-Mobile store in Del Rio, Texas, were among those attempting to unionize; the election was unsuccessful. Between those two dates, said Ikeler, employers can draw on a raft of different options to dissuade workers from unionizing or make the process more complex. At the T-Mobile store in Del Rio, managers from other stores repeatedly met with workers and encouraged them to vote against union representation, according to a Communications Workers of America press release.
Indeed, big companies have allegedly taken steps to hinder unionization. A leaked anti-union video from Amazon, for example, released internally in 2018 laid out the company's policy: "We do not believe unions are in the best interest of our customers, our shareholders, or most importantly, our associates," the video said. "Our business model is built upon speed, innovation, and customer obsession—things that are generally not associated with union. When we lose sight of those critical focus areas we jeopardize everyone's job security: yours, mine, and the associates'." (Amazon earlier this year was accused of firing workers who tried to organize.)
There are structural reasons behind why so few employees in the industry are unionized. Retail workers generally need little training, making them easier to replace and rendering traditional levers around withholding work less relevant. But a growing awareness of retail workers as essential, rather than disposable, may help to tilt the balance. Amazon workers' efforts to unionize have been bolstered by concerns around health and safety: In recent months, retail unions have encouraged employees to harness public opinion to shame their employer into allowing them to organize. 
At the same time, looming redundancies will likely result in many non-unionized workers being terminated without severance pay. Retail workers with representation have successfully won severance packages in the past, which may prove invaluable in the months ahead. In late February, unionized Macy's workers in Seattle won severance pay at the rate of one week per year's work. Almost 30 outlets of the retailer are expected to close by the end of 2020.
For many workers, the most glaring issue is safety. While providing critical services to consumers throughout the pandemic, thousands of retail workers have contracted the virus or been killed by it, sometimes due to a lack of support from their employer. "People often do not want to get in trouble with their employer for speaking out on many issues," said Applebaum. "But when it comes to their health, safety, the safety of their families, and even their own life, people feel that they have to stand up and speak out. And we're seeing that around the country, in industry after industry, but especially in retail."