'Thinking about us more now': Installment payment services are surging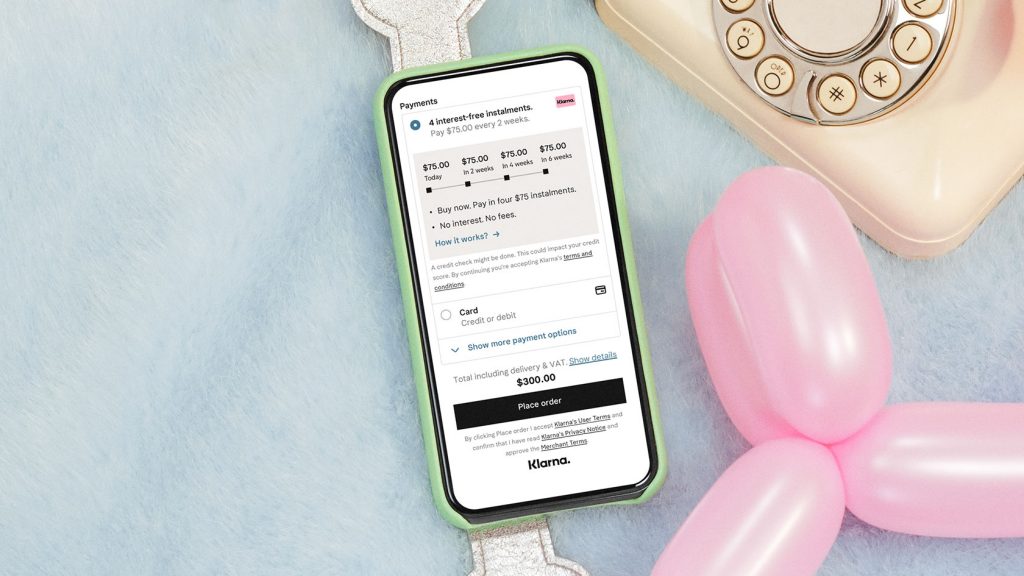 Installment apps, sometimes known as digital layaway services, are seeing a potential increase in use as the coronavirus-related e-commerce surge continues.
With millions out of work and indoors, online shopping is a go-to for the majority of shoppers. But as more people experience financial difficulties, and become in need of interest-free finances, alternative e-commerce payment methods are getting a bigger interest than ever. Companies in this space, including Klarna, Sezzle and Affirm, are sensing the shift in customer habits that's pushing for their demand.  
In March, Sweden-based Klarna reached 1.1 million monthly active app users in the U.S., with an increase in the first quarter of 2020 from 2019's fourth quarter. Similarly, Sezzle's latest earnings showed its active merchant growth jump 27% quarter over quarter, up to 12,715. The startup also saw a 25% increase in its active customers, surpassing 1.1 million.
The breakdown of a high price-tag that installment payments offer makes a store more attractive, said head of Klarna U.S. David Sykes, especially during economic uncertainty. He also confirmed the company has fast-tracked the launch of several retail partners since the coronavirus outbreak, including a "major retailer" debut this month, with another set to launch in six weeks. These follow other recently-launched partnerships with online clothing retailers SHEIN and Romwe.
Checkout payment options are an important factor in finalizing e-commerce sales. As the latest research report by e-commerce payment provider PPRO shows, 42% of U.S. shoppers stop the purchase if their favorite payment method isn't available. However, 29% of those asked about considering alternative payment methods, such as Klarna, the survey shows.
Paul Paradis, chief revenue officer at installment pay service Sezzle, noted that American shoppers, in comparison with those in regions like Australia and South America, have been slower to adopt later-pay apps. However, he believed that trend will gradually shift in the payment option's favor, especially as credit card issuers tighten limits during the downturn.
These installation payment programs mainly focus on e-commerce checkout. Given that, they're seeing increased exposure, as many shoppers have turned to online shopping at this time. For example, Klarna began seeing a lift in interest during the first coronavirus-related economic impact out of China, in which physical retail sales were declining. Now the service, which has seven million users in the U.S. out of 85 million worldwide, is seeing a similar pattern globally, said Sykes.
"The truth is we're pretty consistent" with the amount of sales being done, said Sykes. However, he said that retailers are "thinking about us" more now, who pointed to ASOS' extended Klarna partnership for the increase of sales by 50% in the past two weeks. 
While spending on consumer electronics, along with travel and live events ticketing sales has been down, this week Klarna said users increased their share of spending on quarantine-related categories, such as leisure, sport and hobby. Sykes also noted considerable climbs in certain categories like children's products, which are up by 83%. 
Similarly, Sezzle has seen an increase in shoppers using the app for coronavirus-related "essentials" like groceries, food as opposed to impulse purchases, unlike the impulse buys it's typically used for.
Paradis said that "it's still early" in the downturn's phase to assess long term use, "but so far demand is high." He went on to confirm the company has seen "record merchant applications" in the past month, with businesses having to go online and looking for flexible payment options. Paradis also cited the top appeal of Sezzle for small brands being the ability to easily integrate it with most merchants platforms, such as Shopify and Magento.
"Reverse layaway," as Paradis referred to the category, is mainly about repackaging familiar dynamics, like installment payments offered by home shopping networks, for new users.
"Once shoppers see how easy it is to use, they'll get on board," Paradis concluded.