ThirdLove's first physical store is about marketing as much as finding new customers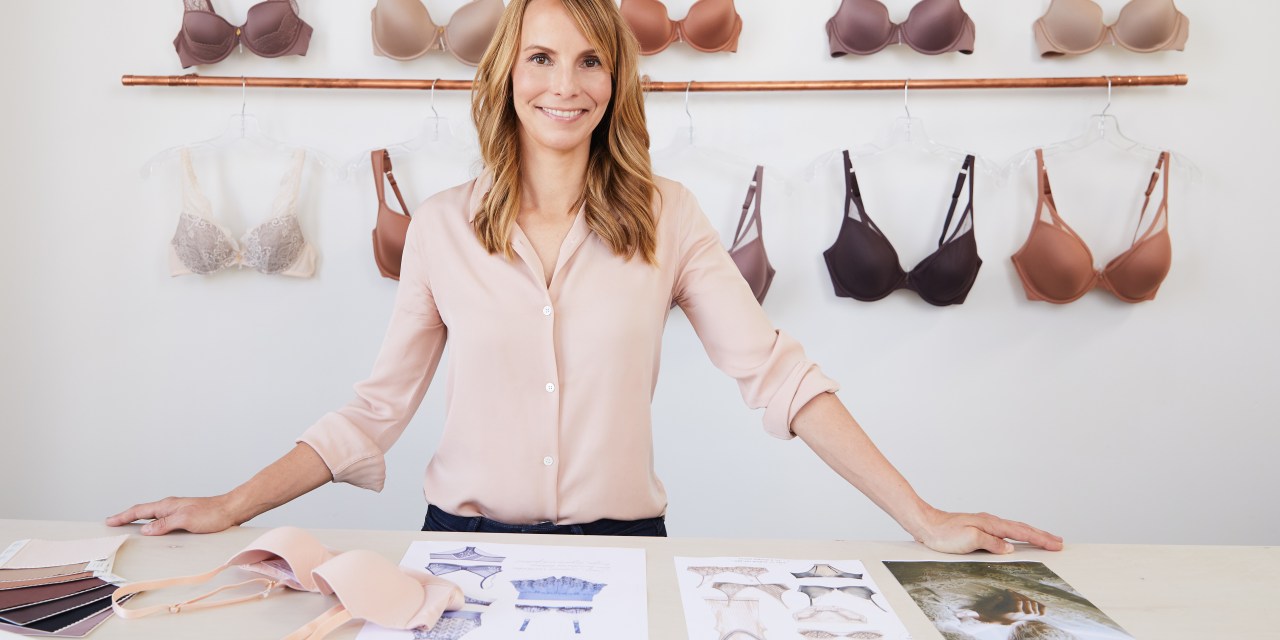 Tomorrow, online bra brand ThirdLove is opening its first retail store, a temporary pop-up in Manhattan that will run through the end of the year.
Opening six years after the brand launched its e-commerce site, ThirdLove is catching up to other direct-to-consumer brands that have already tested temporary retail stores and are opening permanent ones. In the lingerie category, online startups like Lively and Knix have already opened pop-ups and permanent stores, while apparel brands like Everlane have started selling bras and underwear in stores and online. Like the brands before it, ThirdLove is opening its retail store to get in front of customers they weren't reaching online through marketing efforts, or because they didn't want to shop a brand for the first time online.
"The store is partly a marketing tool, just as you would think about putting an ad on the TV or running an ad on Instagram," said Zak. "But you can experience the brand in real life and get an understanding of what it is, and a community feeling as well. We don't consider it just a customer acquisition tool. It's a way to help customers find the right fit, and also build the brand."
Zak said that the brand doesn't have any set-in-stone plans for a permanent retail store. While the pop-up is open, ThirdLove, which has raised $69 million in venture funding, plans to capture customer data and use it as a way to learn what customers want from the brand from a physical retail experience. The brand has a "test plan" in place to keep track of customer data, by following metrics like whether or not customers in the store had heard of or shopped the brand online, and if they make repeat visits, cart sizes and purchase patterns, the brand's online Fit Finder is available for customers in the store. which asks customers questions about the bra size they typically wear and how the cups and straps fit. It's also an email capture tool: To get ThirdLove's recommended size and style based on responses, customers have to enter their email addresses. According to ThirdLove, the Fit Finder test has been taken 14 million times.
The company also plans to log the feedback around product requests; according to Zak, the brand's size range reaches as far as it does because customers were requesting more options.
ThirdLove had tested physical retail before, selling through department stores like Bloomingdale's, but pulled the partnership in 2017. Zak said the partnership was a good play for brand awareness, but the process in finding the right fit — which ThirdLove sees as its competitive advantage on more traditional retailers — broke down in a third-party retail store.
"Part of the reason we pulled out of Bloomingdale's and third-party retail in the early days was the inability to control pretty much anything about the in-store experience," said Zak. "There's no comparison. When you sell through another platform or store, you have little ability to impact it. And we can impact everything today, so it's radically different."
In June, Zak said that ThirdLove wasn't ruling out physical retail, but explained why the brand hadn't yet tested it.
"I think women do prefer to bra shop online if they can, for one. And two, we really wanted to stay focused doing what we do well digitally first. We wanted to hit scale as a digital brand," Zak said in a previous interview. "It's about focus — any startup is limited by the number of people and amount of capital, so for us it's made sense to focus on the digital experience and making sure that's the best it can be before going into other avenues."
ThirdLove, which is already using other more traditional marketing channels like TV and direct mail, is using the store as another outlet to drive both sales and awareness. For online brands, the step offline helps to cement new retailers in customers' minds.
"I'm proud of how we've grown our digital DTC business before going into stores. That proves the thesis of ThirdLove," said Zak. "Millions of women have shopped the brand online already. For us, when you think about what does it mean to be a brand, part of it is the physical element."