To engineer virality, brands are making their own mystery boxes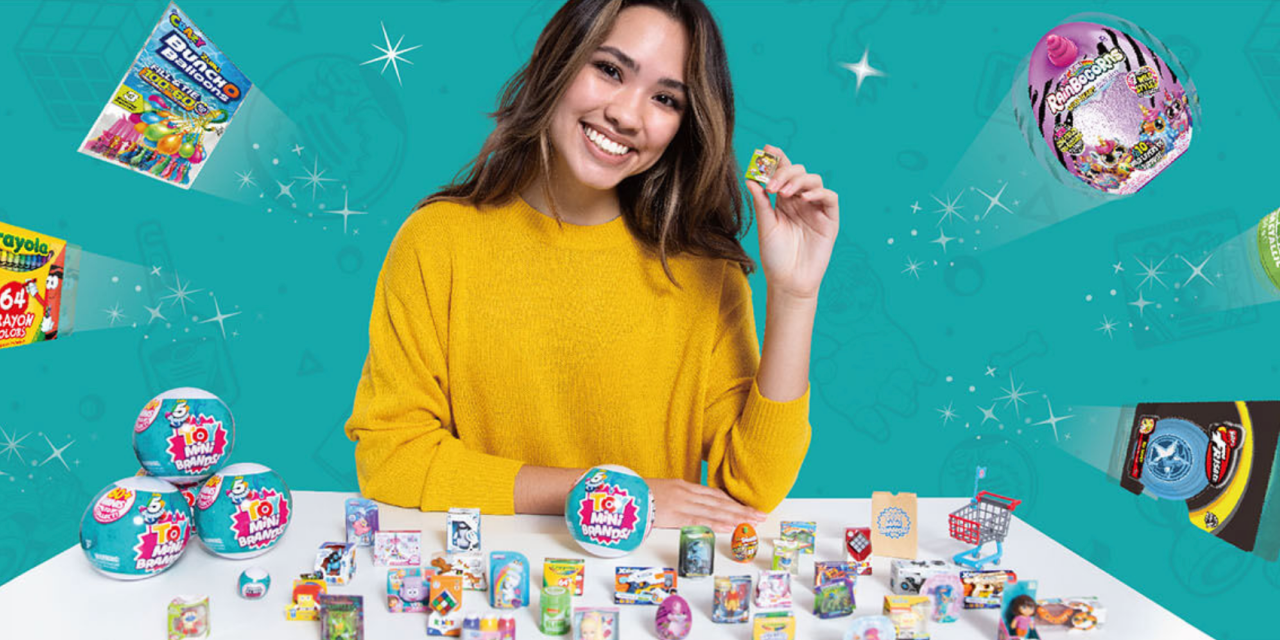 Zuru
To harness internet attention, brands are increasingly bundling their products into mystery boxes.
Over the past decade, unboxing videos — where creators record themselves disassembling packages they purchased from brands — have skyrocketed in popularity. The earliest renditions of unboxing videos centered on products ordered individually: YouTubers unboxed, for instance, a new PlayStation that they bought online, turning the experience into something cinematic. YouTubers like Marques Brownlee have amassed millions of followers by recording themselves opening up new tech gadgets.
Yet increasingly, brands are elevating unboxing into an altogether new marketing strategy. A growing number have begun selling their products as "mystery boxes," clearing the way for unboxing videos where customers genuinely don't know what's inside — and allowing brands to bundle their products in a way that is ready-made to go viral on YouTube and TikTok.
One of the mystery box vendors that has gained the most traction on TikTok is the toy brand Zuru, which in April 2019 launched a line of mini brand toys — essentially, tiny toy replicas of ubiquitous items like Heinz ketchup or Jell-O boxes — that were packaged in individual mystery boxes. In each box, called a 5 Surprise, Zuru bundled together five mini toys, selected from a pool of over 300 minis total. To encourage re-purchasing, some are designed to be appear in boxes less frequently others (usually the rarest toys come in special colors, like silver or gold).
The company has generated over a billion views across several #minibrands hashtags, and according to Henry Gordon, the global marketing director at Zuru, that success has shown up in the sales metrics. "When you see something go viral and you see billions of impressions or hashtags, you're driving awareness of your products or brands," he said. The company's mini brands toy line saw sales jump 500% year-over-year in 2020. At the peak this past November and December, "we were selling two mini brands a second, over 400,000 a week," he said.
Bundling together products into packs, while leaving some uncertainty about what is inside, is not new. Playing cards have been using the same concept for decades. But the rise of YouTube and TikTok has brought the phenomenon into newer sectors of the retail world. Now companies across the toy, grocery and fashion spaces are packaging their products as mystery boxes — a strategy that allows for companies to both sell products in bulk and gain extra traction online.
An overseas trend
Mystery box products have largely migrated to the U.S. from China, where the phenomenon ballooned into a multi-billion-dollar business over the last few years. The Chinese toy company Pop Mart, for instance, has built an empire out of bundling figurine into "mystery toy" boxes. Those boxes sell for about $9 each, and they have become the company's most popular product. (Pop Mart currently has a $90 billion market cap.) Bloomberg reported that, during Singles' Day in 2019, customers bought all 55,000 of Pop Mart's blind box dolls in nine seconds.
That is one of several data points attesting to the success of mystery boxes in China: in 2018, 300,000 people bought blind box toys on the resale site Xianyu. According to one study from the online marketplace Taobao, Gen Z Chinese shoppers spend more on mystery boxes than on any other item in the "hobby" category, beating out shoes and esports.
Rui Ma, an analyst at Tech Buzz China, said that even grocery products are sometimes bundled as mystery boxes. "In China, they even have it for food," she said. For instance, "you can buy a box of seafood and it'll be for sure some kind of fish, but there is a one in 200 chance you get king crabs."
Ma compared the phenomenon to loot boxes in video games — noting that the rise of mystery box products is one way that retailers are increasingly trying to gamify the purchase experience.
Spreading across the globe
Across YouTube and TikTok, mystery box products are everywhere. Dropship brands like Jackpot Candles, which sells candles containing jewelry buried inside, has amassed 65 million views; once customers burn the candle, they might find a ring worth up to $5,000.
Some TikTok stars have built massive followings around finding, and unveiling, mystery boxes. The user courtchaos, for instance, has used her 3.6 million followers to become a kind of unboxing influencer. She regularly unpacks mystery boxes, from a "mystery pack" sold by the company Toymendous to a Mini Mouse "blind bag."
Zuru's Gordon said he had a feeling that Zuru's Mini Brands could become a hit on TikTok even before the product launched in April 2019. The company made its own Mini Brands TikTok account in anticipation of the launch, and partnered with influencers in order to get the 5 Surprise on the platform. Gordon said he currently works with around 2,000 influencers globally.
His success has inspired other new companies to package their products as mystery boxes. The clothing company Ivory Ella has $50 and $100 "surprise boxes," which it claims feature clothing worth at least double the list value. Even more traditional stores, like the discount chain Five Below, has started bundling toys as "blind bags."
In December, a fashion startup called Scarce started selling used luxury clothing in the form of mystery boxes, following in the footsteps of a British startup, Heat, which launched with the same concept in late 2019. Both companies claim they have managed to avoid a high return rate — one of the biggest potential pitfalls of a mystery box sales model. Heat told the Wall Street Journal that only 10% to 15% of its products were returned, while Scarce claimed that number was closer to 5%.
According to Gordon, what makes mystery boxes such effective marketing is not only that "people love mystery" — it's also that the experience of unboxing is so shareable and reproduceable. When someone watches a 5 Surprise unboxing on TikTok, he said, "people then want to experience that for themselves."