Q&A
// December 8, 2021 ■ 6 min read
'Unless you planned ahead, you're stuck on a boat': How Thrasio beat the supply chain blues to post record Cyber Week sales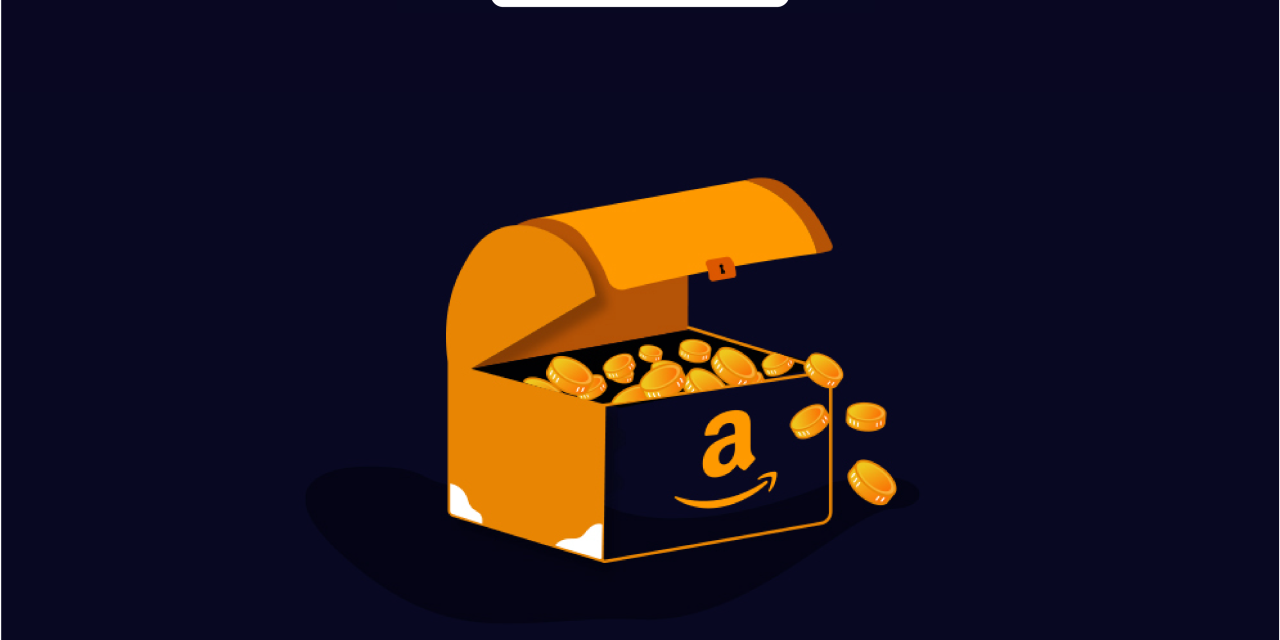 Thrasio says this Cyber Week was its biggest ever, capping off a busy year for the Amazon aggregator that saw it launch in new markets including Europe and Japan.
The company reported sales growth of 133% year-over-year during the peak selling holiday from Thanksgiving to Cyber Monday. Thrasio president Danny Boockvar told Modern Retail that it avoided the supply chain issues that hurt smaller sellers by planning in advance of the sales event. This year, it began preparing for Cyber Week straight after Prime Day, on June 22, ordering inventory early and primarily relying on Amazon's fulfillment network to complete orders, while increasingly leaning on third-party logistics (3PL) providers for a small segment of the 200 brands it owns. Its portfolio of brands include companies across the home and kitchen, pets and toys and games categories.
Since launching in 2018, Thrasio has quickly become the poster child for the Amazon aggregator space. The thriving startup sector is home to companies that gobble up businesses on the e-commerce platform with the aim of using their operational scale and data to boost their sales. Thrasio has raised more than $3.4 billion to date and is among the top 25 sellers on Amazon. This year, it is on track to generate more than $1 billion in revenue as the roll-up space continues gain momentum. Overall, Amazon aggregators raised just over $3.5 billion in capital in the twelve months to this past April, $2.5 billion of which was raised in just the first four months of 2021 alone, according to industry tracker Marketplace Pulse.
Looking ahead, the company claims its forward planning and focus on "evergreen" consumer products means it can largely avoid the product shortages and stock liquidation sales that others are facing as a result of delayed inventory.
Boockvar also spoke about the company's approach to fulfillment, its tight-knit relationship with Amazon, its top selling products this Cyber Week and how it exports popular items from one region to another as part of its focus on "brand internationalization." This interview has been condensed for clarity.
How did you prepare for Cyber Week?
We ordered in inventory early across the board. Given our size, our experience, our deep team, we were able to plan ahead in an incredibly challenging environment. It's about having visibility into your inventory and demand and supply plans early in order to place the orders, have the shipping and logistics and have the warehousing and fulfillment to get the goods to point of sale for Cyber Week. Unless you planned ahead, you're stuck on a boat off the coast of Long Beach, California.
What does your fulfillment strategy look like?
We primarily use fulfillment by Amazon (FBA) as the core business. Amazon has done a terrific job investing in their warehousing and fulfillment and they are a terrific partner for us.
We have taken advantage for certain products, where it makes financial sense, to fulfill direct to consumers through something called SFP, which is Seller Fulfilled Prime (SFP). This means you sell on Amazon [to Prime customers], but you fulfill outside of Amazon. We take advantage of that based on the brand and the consumer expectations. We have a terrific partner in UPS, which we use for SFP and fulfilled by merchant deliveries.
We also have a network of hundreds of third-party logistics partners that replenish each of these, either FBA or SFP networks, so that both have appropriate levels of inventory. We have leveraged that network throughout the holidays.
How has your approach to acquisitions helped with mitigating supply chain headwinds?
We choose products that have long stability and utility that are evergreen and don't go stale. Of course, there is seasonality. At the same time, we avoid categories like apparel and super high-tech, fad-y businesses.
Plus, our ability to manage inventory without flooding Amazon by keeping it in 3PL, cost-effectively, helps us to stay in stock through the first quarter without having to resort to a flash sale.
Which of your products performed well during Cyber Week?
Giftable items. Our remote-controlled cars and glow-in-the-dark basketball outperformed all expectations. We were constantly monitoring prices and optimizing those for customers. We worked with Amazon to take advantage of their deal of the day discounts. They know that we have the inventory to sell huge amounts on Black Friday, whereas smaller entrepreneurs don't have the capital to make those same investments.
While we don't acquire apparel brands, we bought a clothes hanger company and it has had record breaking sales this year and was a terrific performer over Cyber Week.
How do international acquisitions fit into your business model?
We launched in Europe, the U.K., China and Japan this year. We have teams and boots on the ground in those markets that meet and greet sellers. We are trying to embed ourselves in the local seller communities, making sure we have a deep understanding of those geographies and leveraging those relationships and our consumer data to help make acquisitions.
Take Japan. We have acquired a few businesses that sell on Amazon Japan. In addition, we can also take those local brands and bring them to the U.S. and vice versa. We can take a high quality product, with strong reviews on Amazon U.S. and bring that to Japan. We did that with our TrailBuddy hiking brand, which has been successful in Japan. But, we're only just getting started on cross-border expansions.
Again, Amazon has made it easier for us to internationalize our products. One way it does that is by offering unified reviews irrespective of the market — so if a product has 10,000 reviews in one region, those will be merged with reviews in a new region. That way you are not starting from scratch if you launch a highly rated product in a new market. Amazon may tweak the algorithm, though, so local reviews get ranked higher.
What have you got planned for next year?
We're looking to expand into new verticals, geographies and new product line extensions to grow our brands. We are looking at channel expansion including investing in direct-to-consumer and brick and mortar partnerships.
Our Angry Orange pet deodorizer is available in Target stores and DTC. Our Nippies [nipple covers] products are available in Victoria's Secret. And our Circadian Optics light therapy lamp is a top seller at Best Buy. The merchants at those retailers are happy to take those products because they can see that they have high ratings and reviews online. And we can back that up because we are a top seller on Amazon. It gives our retail partners that assurance around brand safety and quality.
Physical retail accounts for a small percentage of our total sales, but it is still the main way people shop for products. So, it's important for us to build our capacity in that area. We are building out and investing in our brick and mortar teams. We have a host of brands that have the right economics and customer base to perform well in brick and mortar retail.