Unpacked: How Uber's logistics ambitions are becoming more serious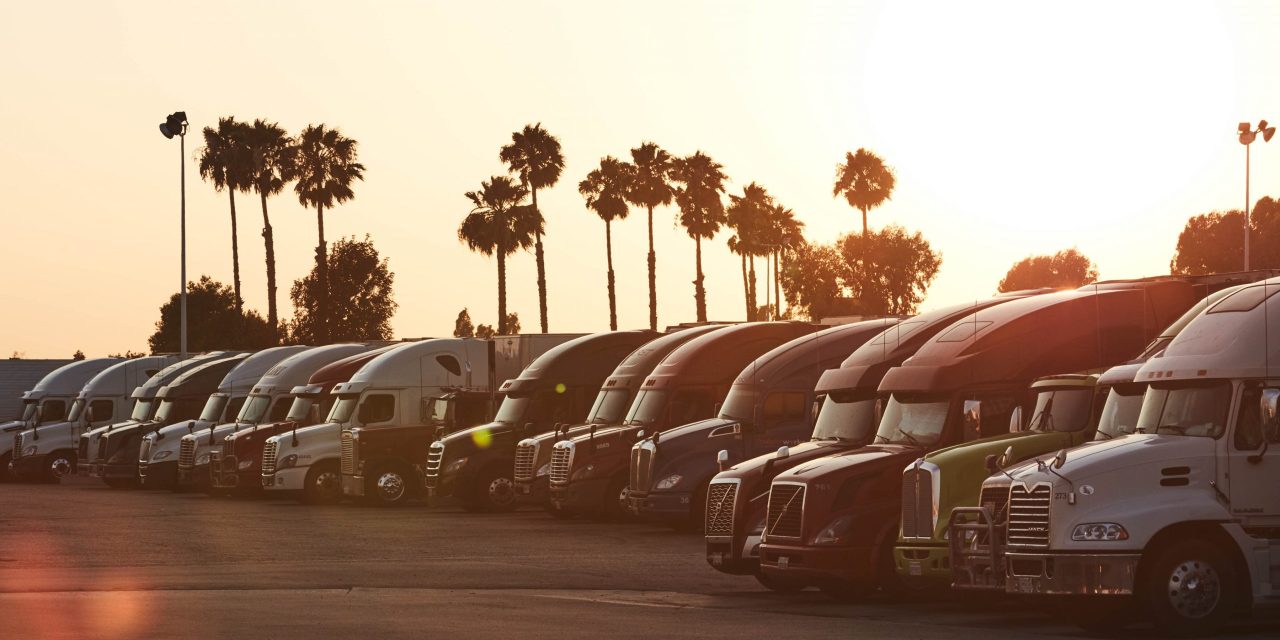 Uber Freight
Uber Freight — the company's business-to-business arm focused on connecting truck drivers with shippers — just closed a major deal that signals its seriousness about revamping the trucking industry.
In a $2.25 billion deal, Uber Freight bought Transplace, a prominent software platform that helps retailers, manufacturers and other shippers manage their supply chain, logistics and trucking operations. The company counts Nike and Nestle among its clients. That matters, ultimately, because Transplace will give Uber Freight a significant boost in customer acquisition. With Transplace in its system, Uber gets access to 62,000 new customers. "What it boils down to is the fact that Uber Freight is getting more shippers," said Cathy Roberson, founder of the logistics market research company Logistics Trends & Insights. "That's probably the most important thing for Uber right now."
But the acquisition also signals bigger ambitions for Uber Freight, including a possible foray into the parcel space. And it cements Uber Freight's status as an important player in the growing world of digital freight brokerage, where shippers locate truck drivers through a platform not dissimilar to Uber's platform for consumer-facing driving trips.
What does Uber Freight do?
Uber Freight is primarily in the business of digital freight brokerage, meaning that it connects shippers who have bulk merchandise they need shipped to truck drivers who are willing to travel on that route and ship them. Uber Freight doesn't coordinate deliveries to consumers — most often its deliveries come from a manufacturer or a port to a warehouse or retailer. Shippers (whether manufacturers or retailers) list the amount of merchandise they have, the starting point and destination and the pay; truckers can accept jobs that meet their standards.
On the shipper side, Roberson said that Uber Freight is meaningful for small- and mid-sized shippers that don't necessarily have the size or capacity to negotiate for good shipping rates with big trucking companies. That being said, especially during tight moments for the trucking industry, even major shippers have begun turning to digital brokers like Uber Freight.
On the trucker side, Uber Freight offers a way for truck drivers to sign up for a series of individual gigs, and Roberson said that many Uber Freight drivers own and operate their own one-person trucking companies or are contractors for smaller trucking companies. Because small trucking companies don't tend to receive as many big contracts, Uber Freight, in theory, offers a stream of potential jobs based on their rate and availability.
Roberson said Uber Freight also has a few less obvious benefits for drivers, including speedy payment. Uber Freight drivers typically get paid in 48 to 72 hours after completing a job, whereas across the industry, payment can often take 30 days, "if not longer," she said.
Why Uber Freight is top of mind right now
The Transplace acquisition comes amid a rapidly tightening trucking market, where a simultaneous surge in demand and a shortage of truck drivers is leaving many firms with more freight to ship than they have trucks and truckers to ship them. "Truck capacity is extremely tight," said Carly West, an analyst at Gartner focusing on supply chain transport technology. "There are fewer drivers entering the market to drive as a career."
Usually, big companies can negotiate with trucking operators in order to ensure that their shipping capacity will be fully covered, but the industry as a whole is struggling to meet demand. West said that, right now, "out of every four loads that are tendered" — meaning when a shipper puts in a request for a shipment — "only three are picked up."
As a result, shippers are turning to digital brokers like Uber Freight, which can connect them with one-off drivers who can do "spot" shipments of products that their usual partners can't pick up. That model, said West, works well when companies are "in a hurry to move a load."
Uber isn't the only digital freight broker. Among the other important players is Convoy, a startup that boasts a prominent investment from Jeff Bezos and has worked with companies like Anheuser-Busch, P&G, Niagara and Unilever. Roberson said that it's difficult to measure exactly how big each company is in the freight brokerage world, given that little of the data is tracked, but that Uber Freight and Convoy were certainly the best known. (Uber Freight reported $288 million in revenue last quarter, up 43% year over year; Convoy hasn't reported revenue but is valued at $2.7 billion.)
But as trucking capacity continues to tighten, the digital freight brokerage industry has only seen its star rise. West described it as "a market that's emerging and really getting a lot more attention over the last few years."
Why is Uber in this business at all?
Uber remains primarily a consumer-facing company, focused on transporting people — and increasingly food orders — from place to place. For now, Uber Freight falls explicitly in the business-to-business category, but entering the world of freight transport was not necessarily so unexpected for the company. "I think it was a natural progression from just moving people to saying, hey, we can use this same model to move freight," said Roberson.
But the Transplace acquisition might signal bigger ambitions. First of all, it offers a clearer path to profitability. Although Uber Freight has 70,000 truckers in its system, "Uber Freight has traditionally not been profitable on their brokerage side," said West. She said that she's read opinions from other analysts who are now predicting that, with the addition of Transplace customers, Uber Freight could turn a profit by the end of next year. "I think that's a game-changer for them," she said.
Right now, Uber Freight primarily handles truckload-sized shipments. Roberson pointed out that Transplace, by contrast, has clients who focus on parcel shipping, a field that refers to the shipping of mail and packages as single shipments, usually to consumers. UPS and FedEx, for instance, are in the parcel shipping business.
Roberson speculated that Uber Freight might have ambitions to get into the parcel business, especially as the e-commerce industry booms. Uber Freight has not directly confirmed that, but an Uber Freight with parcel shipping clients could look a bit more like a UPS or a FedEx than a traditional freight carrier. "I really think this is a major paradigm shift in the market," Roberson said.