Vera Bradley's modernization plan enters next stage after Pura Vida acquisition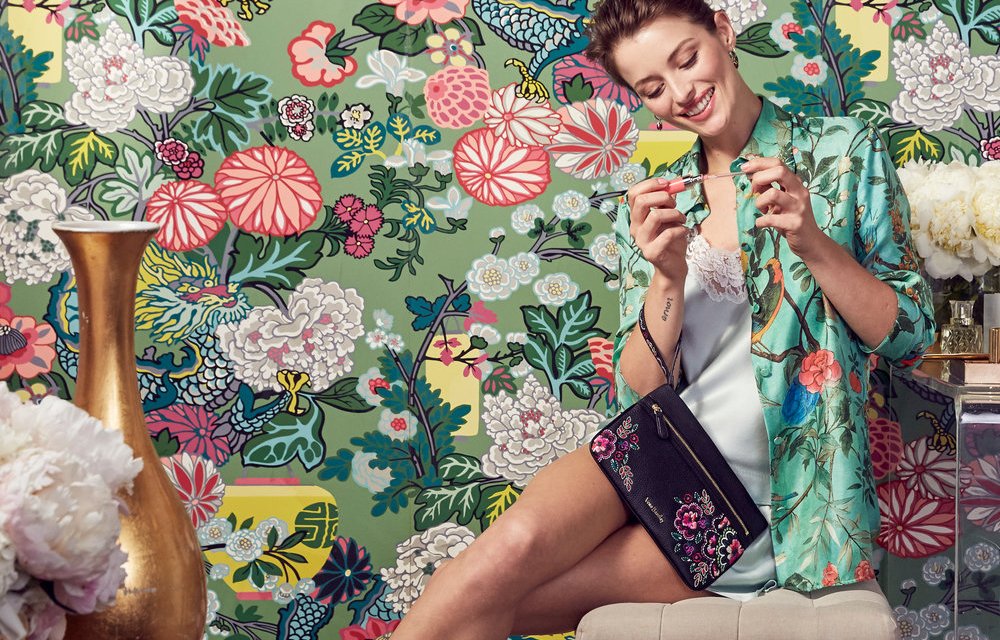 This article first appeared on Glossy, Modern Retail's sister publication covering fashion and beauty.
After several quarters of successful growth, Vera Bradley is attempting to turn its positive earnings into long-term success with the acquisition of millennial jewelry brand Pura Vida.
The transaction, finalized on Thursday, saw Vera Bradley taking 75% control over Pura Vida for $75 million, only a little more than the Pura Vida's $68.3 million in revenue from last year. Vera Bradley's revenue for the same period was around $416 million, in comparison.
"Pura Vida was an ideal acquisition," said Rob Wallstrom, CEO of Vera Bradley. "Pura Vida is a digitally native brand that will bring new skills and insights to our Vera Bradley team. This was an investment opportunity that could provide significant shareholder return."
Vera Bradley has made it a priority over the last year to fill in the white space of its shopper base. Both Gen Z and Baby Boomers are strongly represented in Vera Bradley's audience, so much so that brands seeking to reach those groups, like Gillette Venus targeting Gen Z, have sought out Vera Bradley out for collaborations. Vera Bradley is now targeting millennials.
"Vera Bradley actually has a solid Gen-Z consumer base, with a void in the millennial space," said Beth Goldstein, accessories and footwear business analyst at NPD group. "This [deal] potentially gives them access to a more diverse customer base and allows them to gain some learnings from the subscription part of the Pura Vida business. [Pura Vida has a Monthly Club membership offering three bracelets a month for $15.] It's a format that is growing in retail and fashion, in general, and it may ultimately be interesting for the Vera Bradley brand, as well."
The acquisition fits into Vera Bradley's Vision 20/20 plan, announced back in 2017, to modernize the brand with a new focus on product, consistent pricing and developing of new audiences. Pura Vida provides a gateway toward reaching that valuable millennial audience. The brand was founded by millennials, targets them specifically and hires millennials to make it easier to market to them. 
Notably, Vera Bradley's recent earnings report for the first quarter of 2019 showed a shift. Its direct revenue has been growing, while revenue from indirect channels has been down. As Vera Bradley wants to lean into a more robust direct-to-consumer business, according to Wallstrom, the digital marketing skills Pura Vida provides will be invaluable. 
Pura Vida has managed cut costs for customer acquisition down by seven times, according to the company, thanks to smart social media practices. Pure Vida has 1.6 million Instagram followers, while Vera Bradley has 443,000.
"We will provide each other invaluable support as we grow our brands together," Wallstrom said. "Vera Bradley will be able to leverage Pura Vida's expertise around digital marketing and social customer engagement, and Pura Vida will be able to leverage our product design and development, infrastructure and back-office support capabilities."
But there are challenges ahead. For Wallstrom, the two biggest ones Vera Bradley is facing are ending what Wallstorm calls "excessive discounting" and improving profitability while also striking a balance between "heritage and modernity."
"I think the acquisition is a smart move, but it is hard to say whether it will be successful," Goldstein said. "From a product perspective, it's not particularly synergistic with their current brand. But that's not necessarily bad; diversification is a proven strategy. Vera Bradley also has the opportunity to scale the brand beyond what the current owners can do."
For Pura Vida, Wallstrom sees an opportunity to introduce the brand to new customers, plus she sees the opportunity for both brands to learn new skills that can be applied across the brands, and the chance for both brands to boost profits.
"Our focus is to continue to make a positive impact for our customers, associates, partners, communities and investors by first building both of these brands to their full potential," Wallstrom said. "Our focus is to continue our Vision 20/20 progress by growing our core Vera Bradley brand and successfully supporting the strong growth trajectory for Pura Vida."
—
Sign up for the Modern Retail Briefing to get retail news, analysis and insight delivered to your inbox every morning.