Q&A
// March 27, 2020 ■ 3 min read
'Virtual fitness will be here to stay': With millions stuck at home, Tonal is capitalizing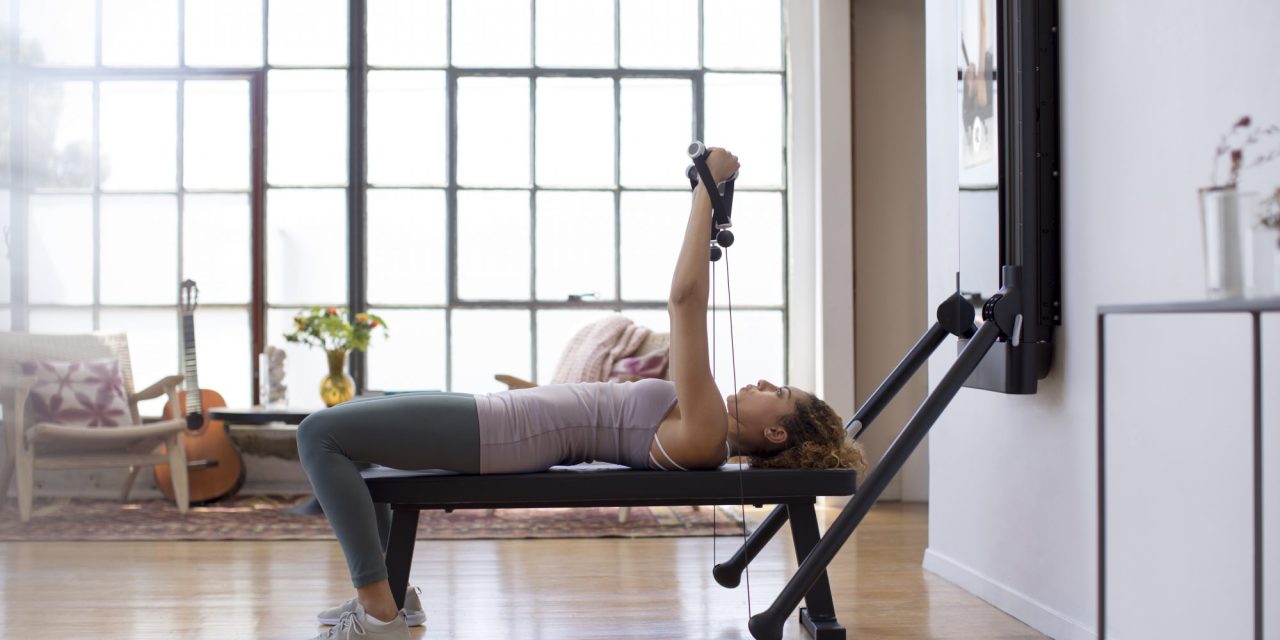 With physical fitness facilities deemed non-essential and workout equipment selling out fast, virtual fitness startups are having a moment. Strength-training system Tonal, which launched in 2018 and retails for $2,995, is seeing a surge in sales this month. The wall-mounted weight simulation product is getting a second look from customers searching for exercise activities in confined spaces.
Modern Retail spoke to Tonal chief marketing officer Chris Stadler the company's strategy to capitalize on this moment and why he thinks virtual workouts will stick around.
Virtual fitness is having its big moment during coronavirus quarantines. How has Tonal been doing?
Our peak sales are typically around holidays, usually from Black Friday and Cyber Monday through Christmas and the first week of January following New Year's resolutions. What's interesting is we're seeing a surge in sales and demand over the past couple of weeks. We're at 5x over the same time last year, and 3x of the sales forecast was projected to have reached this point in the year. There's a significant demand behind what's currently going on around us. 
We're really seeing people look for alternatives for at-home workouts, and products like tonal are at the forefront to provide good value when you're cooped up working at home and need to get a regiment going.  
Have you spent more marketing money now?
Yes, we're leaning heavily into TV because we've found it's a marketing vehicle that really works for us. We've increased our linear television spend in the past couple of weeks, as well as digital prospecting like paid search. These channels are relevant when people are at home watching more TV and searching for fitness solutions. We've also tailored our marketing message to be suited for this time by tweaking some of the headlines and messaging. For example, our website headline is "workout from home" as a play on working from home. 
Has marketing to socially distanced shoppers, in which attention span is longer than say, on the subway, helped boost conversion rates?
Yes, particularly because considered purchases like Tonal require some research before making the investment. We're using our virtual showrooms that we launched last fall, and have increased staffing and support for them at this high demand time. They have a team of salespeople doing demos over video chat, where they walk potential customers through the process and answer questions. With our three physical showrooms being closed, this has been a really helpful channel because there are shoppers who need a deeper knowledge of the product before buying. 
The customer journey has been faster since the shutdowns, and we're seeing people who've been in our pipeline for a while using this time as an opportunity to convert. Then there are those who discovered Tonal for the first time and see its relevance while the quarantines are ongoing. Last week was the biggest sales week in the history of the company, and the biggest usage week in our history for the existing customers.
This is proving to be a time for brands to up their community engagement to retain users.
We're definitely leaning into the community. We have Tonal Gives Back, where we're donating $1 to the CDC Foundation for every workout posted. People are appreciating that they can workout comfortably while helping out in the impact. We've also released free yoga content on our YouTube channel, so anyone can go on and access those classes.
The convenience and intelligence method of at-home products has longevity. This is obviously a turning point where it's being exacerbated, with the current trend expediting it, but I don't see an end to that. I think our sales will continue to be strong for a while, and virtual fitness will be here to stay. Certainly people will go back to gyms when they eventually reopen, but a lot of people will take this moment to rethink their fitness routine based on this experience.