Walgreens is accelerating plans to invest more in health care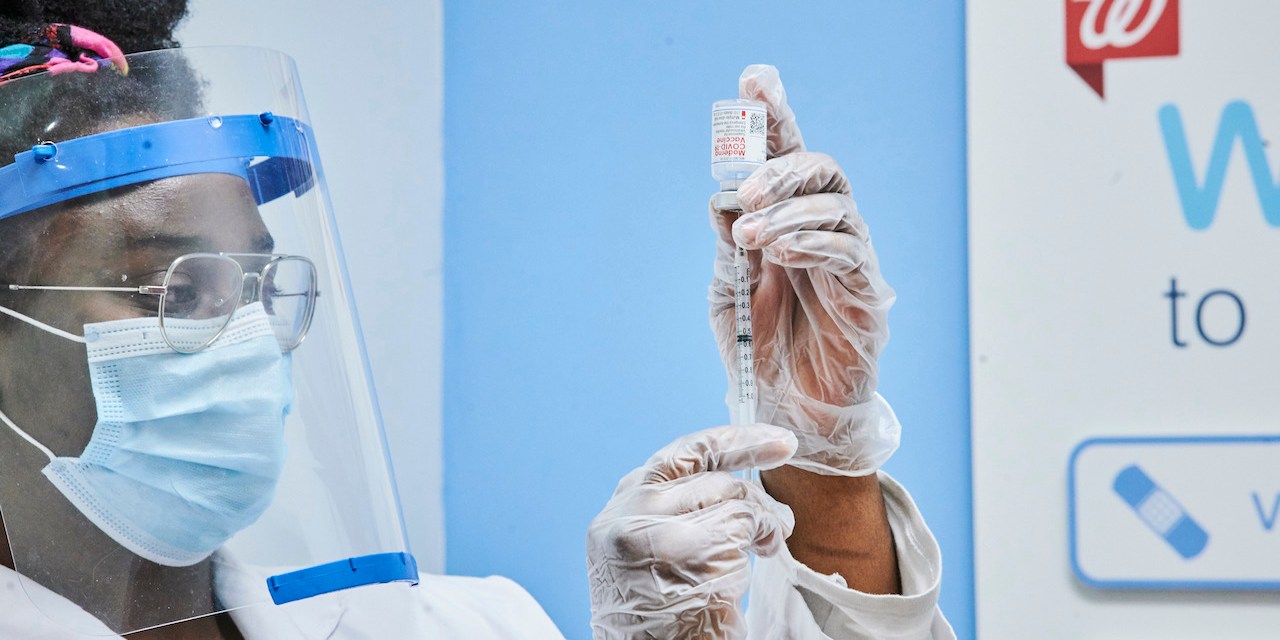 Image via Walgreens
After administering over 40 million vaccine doses this year, Walgreens is accelerating its plans to become a full-fledged health care hub.
In its fiscal fourth-quarter earnings call on Thursday, Walgreens Boots Alliance said its retail business has been thriving during the vaccine rollout — with jab appointments leading to increased consumer spending on essentials, like over-the-counter medication and supplements. For its fiscal fourth quarter, Walgreens Boots Alliance beat analysts' projections by generating $34.26 billion in revenue. Walgreen's net income for the quarter was $627 million. 
Now, Walgreens wants to build on the momentum by doubling down on a health care-first approach to retailing. The company is launching Walgreens Health, a new segment of the business that encompasess its upcoming medical services. Walgreens Health will be powered by the company's $5.2 billion investment in primary care network VillageMD, which will add hundreds of its physician offices inside Walgreens locations. Walgreens is also acquiring a majority stake in-home care service provider CareCentrix, investing $330 million in the company. 
During the announcement, Walgreens CEO ​​Roz Brewer said the strategy "leverages an ecosystem including our trusted brands, exceptional assets, healthcare expertise and scale, integrated with a range of new talent, capabilities, resources" to help generate growth in the long run. 
Walgreens first invested in VillageMD in mid-2020, with the equity going toward opening clinics at Walgreens locations. On Thursday, Walgreens announced an additional investment in VillageMD, which gives it a majority stake in the company. Currently, 52 VillageMD locations are operating at  Walgreens stores — with 600 VillageMD locations due to open in the U.S. by by 2025, and 1,000 by 2027.
The company also wants to grow its prescription business with the help of automated fulfillment centers, which it began rolling out recently. There are currently nine of these standalone micro-fulfillment centers opened, which serve 800 Walgreens locations in the Phoenix and Dallas areas. More centers are set to open in nine additional markets by the end of fiscal year 2022, according to the company. Walgreens also plans to transition its marketing efforts to target customers based on their healthcare needs. This will include providing expert advice and products for customers with chronic conditions, the company said in its investor presentation. 
Neil Saunders, managing director of GlobalData, noted that Walgreens' ongoing growth is heavily reliant on Covid-19 vaccinations — as opposed to the retailer's own merchandising efforts. In U.S. stores, Walgreens' comparable pharmacy sales increased 8.9%, with vaccination-related sales making up 4.9% of that growth. 
By contrast, the company's U.K.-based Boots business — while benefiting from vaccination traffic — has a stronger beauty and wellness affinity among consumers. Unlike Walgreens, which has lost share of its beauty sales to players like Ulta and Sephora, Saunders explained. 
A heavier venture into health care services could help offset these sales floor losses. "There are positive moves," Saunders said. "These include enhancements to the MyWalgreens membership scheme, which is pushing up active memberships." Walgreens said that memberships increased from 75 million to 85 million quarter-over-quarter. 
Walgreens isn't the first pharmacy chain to return its attention to healthcare, especially as more challenger services pop up. Over the past year, Rite Aid began to redesign stores that place pharmacists at the center of the operation. The company has also been overhauling merchandise to offer more health and wellness brands. The move is also similar to CVS' recent strategy, which saw the competitor launch CVS Health after acquiring insurance provider Aetna in 2018.
Randy Mercer, vp of global product development at e-commerce provider 1WorldSync, said the Walgreens Health rollout aligns with changing consumer habits. "This announcement by Walgreens is a perfect example of identifying a consumer preference, then positioning against it very specifically."