Why Walmart is partnering with DTC brands to expand its sexual wellness aisle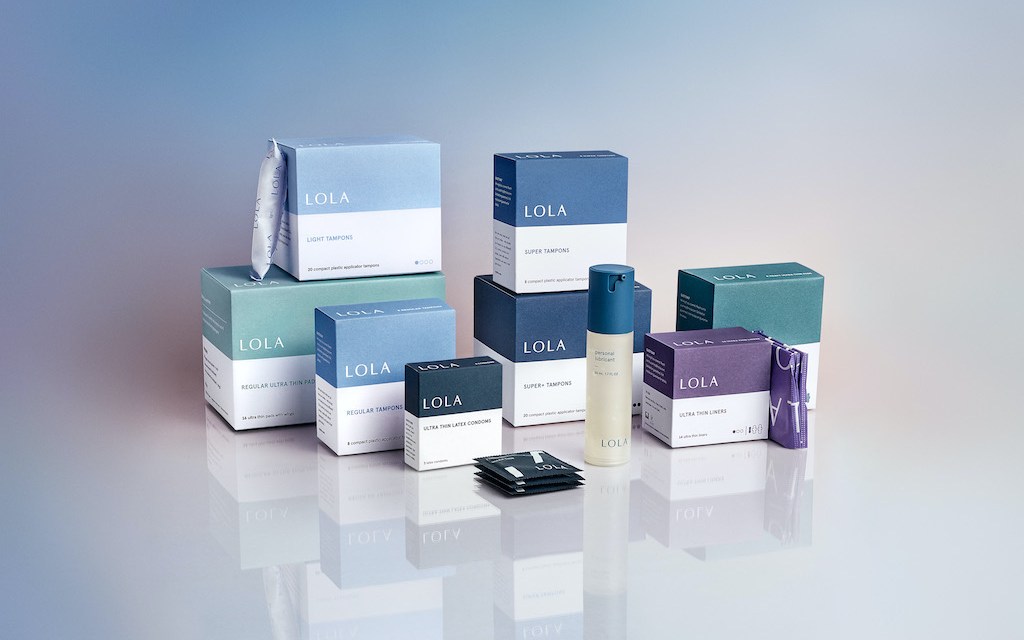 Walmart is expanding its sexual health offerings with the help of young, digitally-native brands. 
In recent months, the retail giant has added reproductive products from DTC players Lola and Modern Fertility to both its store shelves and Walmart's site. These family planning brand collaborations — as Walmart refers to them — make for mutually beneficial partnerships, according to the startups' founders. Meanwhile, analysts say the burgeoning program allows DTC brands to reach millions of new customers physically, while the retail chain adds disruptive new brand offerings to its portfolio that target new and younger demographics. Walmart declined to comment on the new expansion.
As lockdowns hit the U.S. in March, Lola's period products, like tampons and sanitary pads, began to arrive at over 4,600 Walmart stores and Walmart.com. In recent weeks, the brand has also launched its family planning products, including lubricant and condoms, on Walmart's site in addition to nearly 3,000 locations. This month Modern Fertility, a startup that offers pregnancy and fertility tests that pair with its app, also marked its first retail expansion with Walmart. 
Walmart's foray into sexual wellness also coincides with its general boom. According to Research & Market's latest report, the global sexual wellness market revenue is set to reach $40 billion by 2025, Furthermore, the data also shows that sales of products under reproductive health and feminine care are increasingly moving toward e-commerce. Thanks to disruptors in the space in recent years, "over 25% of the wellness products sold in the U.S. are via online channels," with Amazon being the top preferred site, according to the survey. 
While Lola's partnership was planned pre-coronavirus, the pandemic made the company realize the importance of having multiple ways of being available to customers, co-founder Jordana Kier told Modern Retail. The company has sold 10 million period products to date via its omnichannel collaboration with Walmart.
"We understand that everyone's routine has been dramatically affected," Kier said. "It's important to maintain high touch customers' experience," she added. "So far, customer reception has been great," Kier said, adding that for Walmart, the partnership is helping bring in a younger, more diverse feminine care shoppers.
The Walmart launch, she said, helped increase Lola's brand awareness. While the brand could not confirm revenue breakdown, Kier confirmed that both their DTC platform and retail expansion "continue to share priority." 
Kier said that many of the retailer's customers are now spending 35% more money per trip than they were pre-pandemic. With that data, the brand launched value packs with Walmart over the past month.
In recent weeks, reproductive health startup Modern Fertility also made its Walmart debut. The San Francisco-based company, which raised a $15 million Series A round in 2019, initially launched as an app-based resource platform, and added accompanying pregnancy and ovulation tests in June. Both tests are now available at over 1,500 Walmart stores nationwide.
Walmart's interest in learning about the brand began in its early days following the 2017 launch, co-founder and CEO Afton Vechery told Modern Retail. "The reality is that these products are often needed immediately," she said.
It took some time for Modern Fertility to grow its community before "stepping back and looking at Walmart as a compelling channel," Vechery said. But, she went on, the company doesn't consider its products niche. "It's an issue that affects everyone, not just young women in big cities," Vechery said. "We want the products to meet women where they are, especially now."
Period essentials fall under urgent replenishment purchases, making Lola's Walmart presence a perfect example of items customers are stocking up on. The launch also coincides with the debut of Walmart+, the company's $98-a-year Amazon Prime competitor, which offers members benefits like unlimited free delivery, discounts on gas, as well as other perks. Recurring purchases from Lola and Modern Fertility could make a membership product even more enticing to customers.
Women's feminine care and sexual wellness are untapped opportunities for brands and retailers, said Erin Schmidt, beauty industry analyst at Coresight Research. "Walmart is seeking to tap into the burgeoning feminine care white space opportunity; Lola checks all of the boxes," Schmidt explained. "Retailers are realizing there may even be a white space opportunity where they hadn't imagined," Shmidt said.
As for modernizing the aisles, Schmidt said partnering with DTC startups makes sense since these brands represent a new era in feminine care and sexual wellness. "I expect the feminine care opportunity, particularly the sexual wellness white space opportunity, to grow tremendously over the next few years," she said, likening it to the way CBD emerged as a mainstream category after years of buzz.
Katie Thomas, lead at the Kearney Consumer Institute, a consumer-facing think tank, told Modern Retail the move is in line with the retailer's push to attract younger consumers. "Large retailers like Walmart know that getting women into the fold in their 20s and early 30s can create loyal consumers for life, across different categories," Thomas said. "This is especially true if having children is anywhere on their radar screen."
While it's easy to deem this Walmart expansion as another way to compete with DTC go-to Target. But that's likely not the case, Thomas explained. She said that the retailer knows what their consumers are seeking, and is trying to cater to those wants.
The partnership also points to the big box retailer trying to meet a different type of demand. She pointed to Kearney's research, which shows 57% of Gen Z consumers want products that are environmentally sustainable. "Walmart may always have competitive pricing, but Walmart+ and modernized aisles show it's evolving as consumer segments — and the needs that go along with them — do," said Thomas.
Overall, the move by Walmart marks "a step in the right direction" in overhauling the feminine care aisle, Vechery said. "People are increasingly able to see a brand that resonates with them."