Earnings
// November 12, 2021 ■ 3 min read
Warby Parker reports widening losses in its first quarterly results since going public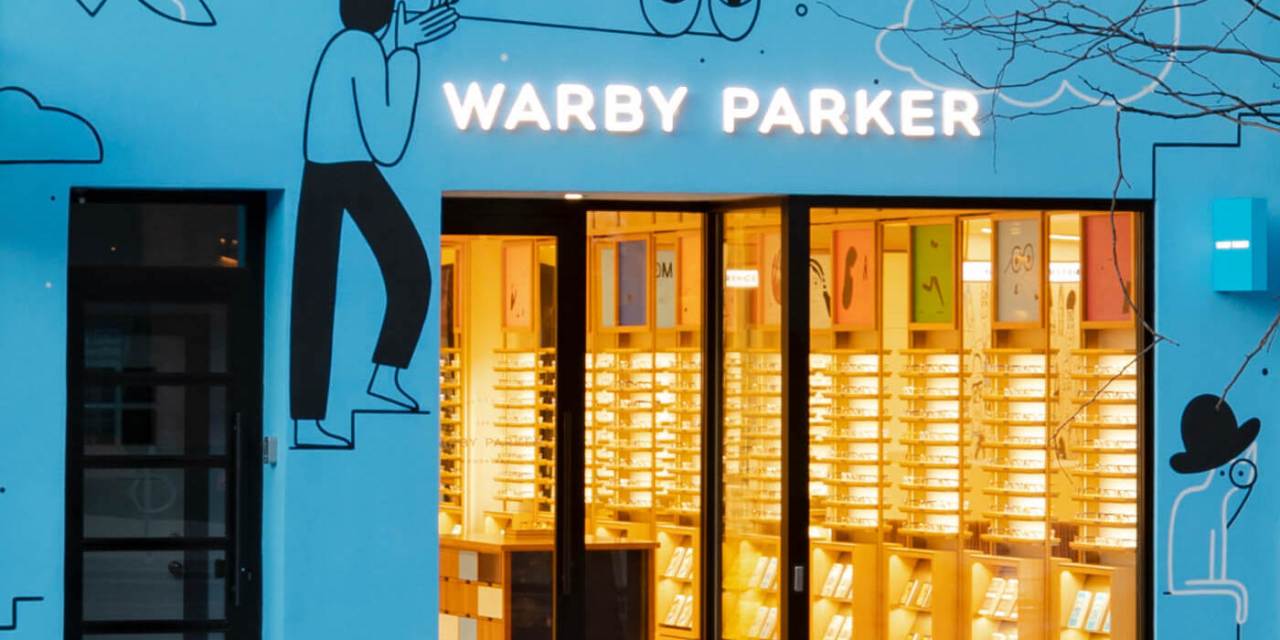 Warby Parker
With more expenses accruing, Warby Parker is still a ways away from becoming consistently profitable. 
On Friday, Warby Parker announced its first quarterly earnings since going public in September. The company's sales jumped 32% year-over-year and 45% over 2019. Warby Parker also noted that its active customer base hit 2.15 million, a 23% increase from 2020. The direct-to-consumer eyewear brand saw sales surpass pre-pandemic levels, which it attributed to consumers' return to stores in recent months. 
Still, the company's net loss more than doubled during the quarter ending Sept. 30. Losses totaled $91.1 million, up from $41.6 million during the same period last year. According to the company, this was largely due to a jump in operating costs amid its recent direct listing. Warby's selling, general and administrative expenses [SG&A] increased by $116.3 million during the past quarter, "primarily driven by $65.0 million in stock compensation expense, $23.9 million in direct listing expenses and $7.8 million in expense from a stock donation to the Warby Parker Impact Foundation," according to its earnings report. 
In the earnings announcement, Warby Parker co-founder and co-CEO Neil Blumenthal said the business is still in growth mode. "As we look ahead, we remain laser focused on executing against our growth strategies by increasing our active customer base, expanding our retail footprint, and delivering innovative products and services," Blumenthal said.
Neil Saunders, managing director of GlobalData, said that Warby Parker's mixed quarterly results signal the company still has lofty expansion goals. Some weakness on the bottom line is expected, he explained. "However, at some point the company needs to show it can take these gains and turn them into a profitable line of business," he said.
Some potential growth areas are its in-store vision care services and its contact lens offering, which currently make up just 5% of Warby Parker's total sales. "We are evolving from a glasses-only company to one that meets the holistic vision care needs of all our customers," Warby Parker's CFO Steve Miller said on the earnings call. "And as we do so, we believe our customers will become even more loyal over time."
All in all, the brand's relatively small market share — Warby Parker accounts for just 1% of the U.S.'s annual optical sales — still has acquiring costly customers. ​​As Forrester analyst Sucharita Kodali previously told Modern Retail, DTC brands of Warby Parker's size are largely reliant on new customers while building a consistent consumer base. "When your business is not even a billion dollars, you are still very much in customer acquisition mode," she said.
However, as a publicly-traded company, Warby Parker has an opportunity to take away market share from traditional brick and mortar eyewear centers, said Saunders. For example, the company is scaling stores to meet more of customers' vision health needs. This includes providing on-demand prescription updates and eye exams done by company-staffed doctors. 
Warby Parker is still moving ahead with opening new stores, which Saunders said is a positive move for its market share growth. The company opened nine new stores during the last quarter, and plans to end 2021 with 35 new stores this year. "Stores act as a tool to promote the brand, but are also critical in creating a convenience for those who want to undertake the full process from vision testing to trying out various styles," he said.  
Given Warby Parker's strong customer loyalty and repeat purchases, "there is very solid potential for the company to make further gains at the expense of rivals," Saunders concluded. "However, the real challenge will be to do that at the same time as reducing losses."