Warby Parker's S-1: A digitally-native brand discovers the power of stores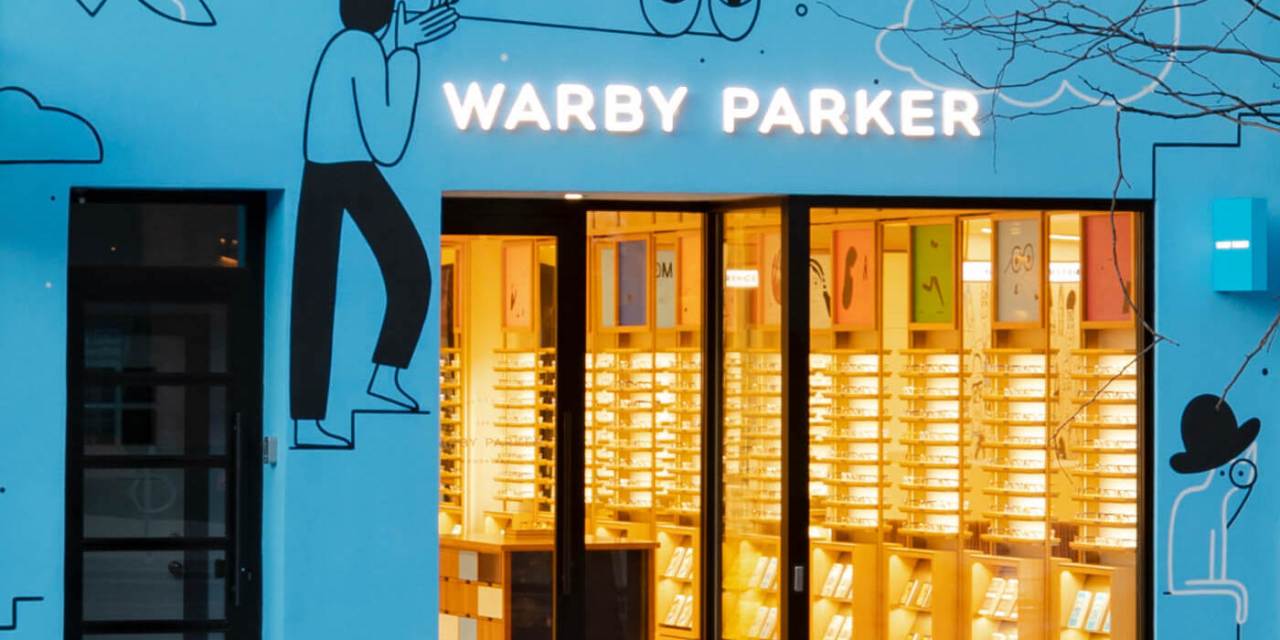 Warby Parker
Eyeglasses brand Warby Parker is set to go public, after spending the past few years molding itself into more of a traditional retailer.
According to its Securities and Exchange Commission S-1 filing that was published on Tuesday, the company revealed it will do so via a direct listing on the New York Stock Exchange.
The brand was founded in 2010 as part of the first slew of DTC players, and has become known for offering relatively affordable eyeglasses. It also recorded its biggest revenue in years during the coronavirus outbreak, bringing in $393.7 million during the 2020 fiscal year.
Warby Parker is part of a batch of consumer-facing startups preparing to go public in the coming year, which reportedly includes fast-casual restaurant chain Sweetgreen, as well as sneaker maker Allbirds. Scrubs brand Figs, as well as The Honest Company, also recently went public.
What makes Warby Parker different from many other direct-to-consumer startups is that it no longer generates all of its sales through e-commerce. In fact, most of its revenue now comes from its 135-plus store fleet, which it has built up over the past several years.
Throughout its S-1, Warby Parker touts how "highly productive" its stores are, but the company's stores have yet to help Warby Parker consistently turn a profit.
Here's a look into Warby Parker's business and how it plans to continue growing, according to the filing.
The financials
To date, Warby Parker's venture capital backing has given it a $3 billion valuation. Its most recent funding round came in 2020, and gave the company $120 million in fresh cash. 
Despite its growing revenue and valuation, Warby Parker's profitability record has been checkered in recent years. Over the past three fiscal years, Warby Parker has either broken even or recorded millions in losses. "We have a history of losses," the company stated in its SEC filing. "And we may be unable to achieve or sustain profitability." 
While the company broke even in 2019, it recorded losses of $22.9 million during its 2018 fiscal year and $55.9 million in 2020. During fiscal years 2018 and 2019, Warby Parker's revenue was $272.9 million and $370.5 million, respectively. million, respectively. As of June 30 of this year, the company has lost $7.3 million and generated $270.5 million in revenue. 
According to its filing's risk factors section, the company's accumulating losses are largely due to pandemic-related factors, such as shipping costs and supply chain disruptions. These issues can also impact future revenue and profitability.
"Increases in component costs, shipping costs, long lead times, supply shortages, and supply changes could disrupt our supply chain and factors such as wage rate increases and inflation can have a material adverse effect on our business, financial condition, and operating results," the company stated.
How the business model has changed
Over the past few years, Warby Parker has placed efforts on growing its in-person services, such as in-store optician exams, and related services such as virtual prescription renewal. 
Warby Parker's initial model centered around sending customers eyewear samples to try on at home but over the years, it has also added more services in order to make the at-home experience more high-tech, such as an AR try-on tool and a virtual vision test app.
Still, compared to other retail brands like Casper or The Honest Company, Warby Parker hasn't diversified as heavily into other categories. At the end of 2020, 95% of Warby Parker's sales came from glasses, while just 2% were from contact lenses. 
Warby Parker is betting on retention to drive increasing revenue. The brand touted a 50% sales retention rate among customers who made their first Warby Parker purchase.
Increasing emphasis on physical retail
Over the past several years, Warby Parker has transformed from a pure play e-commerce brand into a company where the majority of its sales now come from physical retail. In 2019, 65% of its sales came from its stores. Warby Parker now has more than 145 retail locations in total.
According to the company, Warby Parker stores tend to improve its margins — contributing sales of about $2,900 per square foot. "On average, our retail stores achieve profitability shortly after they open and seek payback of invested capital on average in under 20 months," the company said in the S-1.
Warby Parker now places such an emphasis on its physical retail stores, that it called out recruiting challenges at its retail stores as a potential risk factor.
"Failure to recruit and retain optometrists, opticians, and other vision care professionals for our retail stores could materially adversely affect our business, financial condition, and results of operations," the company stated in its S-1 filing.
And despite the boom in e-commerce sales reported by many brands during the pandemic, "we're still big believers in physical retail," co-founder and CEO Dave Gilboa told Modern Retail earlier this year. The brand is set to open 35 new locations by the end of 2021. 
"We've found that even for customers shopping in our stores, many had used some of the online tools prior to their visit," Gilboa said.  He added that in 2020, "even though we had fewer people coming in [to visit stores], there was a much higher conversion rate compared to pre-pandemic, because there is more intent to purchase."