'We are a lifestyle brand': Food52 will sell $30 million worth of products this year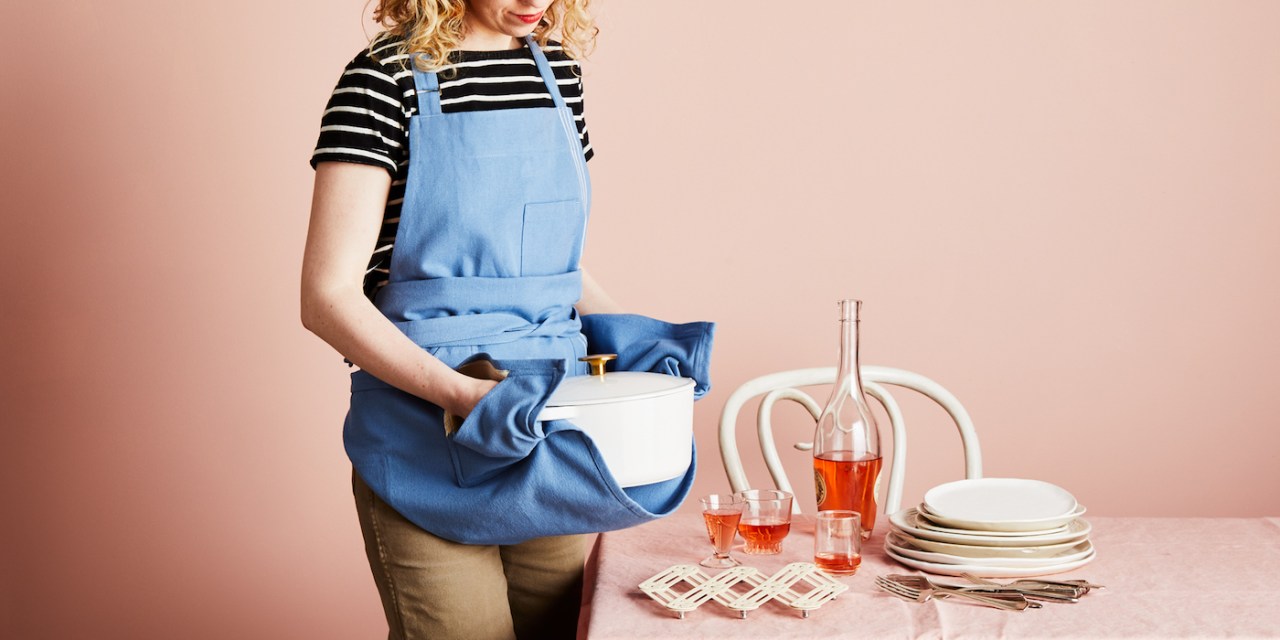 Food52 continues its trudge to become a hybrid retail and media leader.
Earlier this week, it announced that The Chernin Group had purchased a majority stake in the company for $83 million. A continued expansion into commerce — and, more specifically, its DTC brands — is what propelled this deal.
The website, which publishes recipes and other content related to home and lifestyle, has sold products since 2013. Currently, there are over 5,000 items — from an $18 bar of kitchen soap to an over $5,400 closet for china — available in the shopping section of its site. In 2018, Food52 said it brought in around $30 million in total sales, and the company projects $40 million in overall revenue by the end of this year. Sales from the Food52 online shop currently represent 75% of its total revenue, and the company said e-commerce sales are growing 50% year-over-year. The company is not yet profitable, but described itself as working toward an "overall goal of sustainability."
Last year, Food 52 launched a direct-to-consumer line of products called Five Two. These products were devised and beta tested with Food52's community of more than 16 million people at the center. The company sent out surveys and social media queries asking which items they most wanted to see sold, which helped create an item roadmap.
The first Five Two products launched included a cutting board, apron and kitchen spoons — co-founder and CEO Amanda Hesser said more items are on the horizon including knives, bedding and glassware.
"Most important," she said, "we're in the process of a campaign to reach out to our community to get their thoughts about what products they want."
Food52 said that the DTC Five Two suite is its most profitable product line, compared to its exclusives with third-party manufacturers and the other non-exclusive items it sells on the site. This is thanks, in part, to the relationships it has formed with suppliers and manufacturers. Hesser said that Five Two's product margins are 20% better than the other exclusive products it has on the site. Other media companies, liked BuzzFeed's Tasty, have looked into branded products; as Digiday wrote last June, the margins for its products like prepared foods are likely very low — perhaps even 1% or 2%.
Most of the site's commerce growth, she went on, was organic. This is a critical part of the emerging content and commerce model, which bets on rising customer acquisition cost giving publishers selling their own products a leg up on venture-funded DTC brands addicted to Facebook and Google ads.
"We spend very little on our paid marketing," said Hesser. It only represents about "5% of our overall revenue," she went on. Now, however, Food52 has been exploring new marketing strategies to increase the company's reach. Most recently, it launched both podcast and subway ads, and that it plans to "branch out to other out-of-home advertising" as well. Still, Hesser described new marketing projects as experiments. "The way we thinking about it is: we want to reach more people but we feel like there are ways to do it within our own budget," she said.
Beyond the DTC line, Hesser added that Food52 has plans to open its own brick and mortar store. She wouldn't provide many details about what items it would sell, or how it operate — she said it will be "something that really reflects our feelings about the kitchen and home" — but said that she expects it to "move forward in the next year or two."
While Hesser maintained that she always wanted to build a strong home-oriented brand that's more than just recipes, the movements into commerce happened more organically. In the early days, it was "just a couple of buyers who were sourcing products." It then "developed into a team across categories; [people who were] really developing these great relationships with merchant partners and manufacturers."
As Food52 got to know these businesses on the back-end, she went on, the company was able to create ways to sustainability source its own products. "That was really a stepping stone towards creating Five Two and our commerce business."
For a company like Food52, the TCG deal represents a rare example of a once-considered publisher doubling down into the commerce business. "Publishers are good at publishing, they're not [historically] good at making products — they have to learn a whole new muscle," Richie Siegel, founder and lead analyst of Loose Threads, told Modern Retail last June.
"We are a lifestyle brand," said Hesser, "that gets expressed through our product line, our content and through the way the two are intertwined."