'We are just a number': Amazon Flex drivers react to Amazon's FTC settlement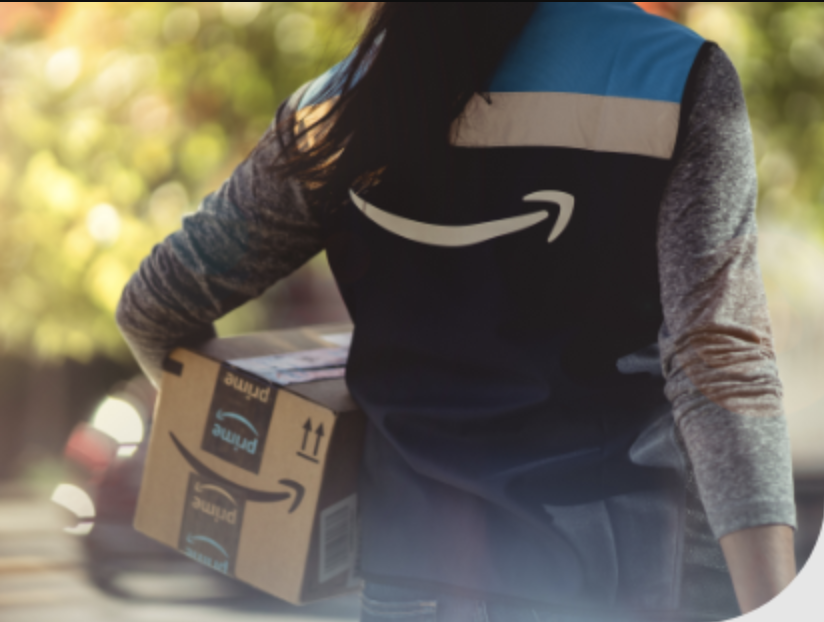 The Federal Trade Commission just announced a $61.7 million settlement with Amazon over its alleged failure to pay tips to its gig delivery drivers. But to those drivers, the news is just a small victory after years of struggling to get answers from Amazon.
Across Facebook groups and Reddit threads, Amazon Flex drivers expressed pessimism about how much of that money they'd ever see — and whether the decision will really mark a shift in how Amazon treats its drivers going forward. "I do not think we are treated with the respect we deserve," said one Amazon Flex driver of three years, who spoke to Modern Retail on the condition of anonymity, referring to the way Amazon engages with its drivers. "I feel we are just a number easily erasable."
The FTC settlement is the latest in a series of controversies over how delivery drivers are tipped, revealing the extent to which some retailers and gig platforms have cut corners on contract worker pay in the name of cheap delivery. Although these companies have faced increasing scrutiny, workers conversing on online forums feel it's an uphill battle. On Reddit, one employee worried that any accountability won't last. "In a few months from now no driver will remember that this happened," they wrote. "Many of us will be replaced with the newbies."
In 2015, Amazon announced the creation of Amazon Flex — a gig driving service that pays workers to deliver orders through Amazon Fresh, Whole Foods and Prime Now to customer homes. It's part of Amazon's sprawling gig driving network, which also includes the company's Relay program for contractor truck drivers. It's unclear exactly how many people currently drive for Flex, but in 2019, the investment bank Cowen estimated that contractors handled 23% of Amazon's overall deliveries, and that the proportion would go up to 43% by 2024.
When Amazon first started promoting the Flex program, it made clear that Flex drivers would earn between $18 and $25 per hour as a base pay — meaning, before tips were added on. The FTC documented ads in which Amazon said explicitly, "You will receive 100% of the tips you earn while delivering with Amazon Flex." In a statement to Modern Retail, Amazon said, "While we disagree that the historical way we reported pay to drivers was unclear, we added additional clarity in 2019 and are pleased to put this matter behind us. Amazon Flex delivery partners play an important role in serving customers every day, which is why they earn among the best in the industry at over $25 per hour on average."
But drivers quickly realized that wasn't exactly the case. Many reported that they were receiving suspiciously low tips. Drivers couldn't figure out whether they just weren't getting tipped by customers, or whether something was happening to the tip money along the way. As the Los Angeles Times reported in February 2019, to test how the system works, some drivers began to engineer deliveries to their own homes. They added tips to the app after the order was complete — but to their alarm, the tips didn't show up in their driver accounts.
According to the FTC settlement, that's because Amazon was actually adding those tips into the Flex driver base pay, in order to save Amazon money while still meeting that $18 per hour minimum. Amazon isn't the only gig driving company to have allegedly misled customers into thinking they were tipping drivers, when actually they were putting money into that driver's base pay. In 2019, DoorDash was accused of a similar trick, and eventually settled with the attorney general of Washington, D.C. for $2.5 million. Instacart also changed its tipping policy in early 2019 after facing the same criticisms. More recently, Shipt workers have complained about a "black box algorithm" creating swings in their base pay.
The driver who spoke to Modern Retail said that she'd become suspicious of the tipping system ever since she did a drop-off at the house of her ex-husband, who she saw give her a $5 tip that never showed up in her account. The driver's ex-husband printed out the receipt as proof. Then the driver complained to Amazon, only to be stonewalled. "They denied my request despite my proof," she said in a message to Modern Retail. "I appealed their denial twice and yet they denied me again. I had to drop the whole thing because I didn't want to lose my job." But she said that she's stayed in the job because she needs the money, and it's one of the only jobs she can find that gives her the flexibility to care for her family when she needs to.
The tip rerouting practice, according to the FTC, began in late in 2016 — and only stopped in August 2019, when Amazon learned that the FTC was investigating it. For drivers, the policy change became evident fast. The Flex driver who spoke to Modern Retail said that since the change, her average tip amount has nearly doubled. Beforehand, she made $15 to $20 in tips per shift. Today, she brings in $40 in tips.
It's not clear exactly how many drivers will receive a portion of that $61.7 million settlement, and the FTC told Wired that it hasn't yet determined the details. But the timing of the settlement highlights the highs and lows of Amazon as a company. The FTC announcement arrived, after all, on the same day as Amazon closed out a record year — bringing it over $386 billion in sales in 2020 — and a week before Amazon warehouse workers in Alabama vote on whether to form the first union in company history.
[Image via Amazon Flex]