'We can't assume normal will happen': First-time founder Steph Hon on staying flexible amid crisis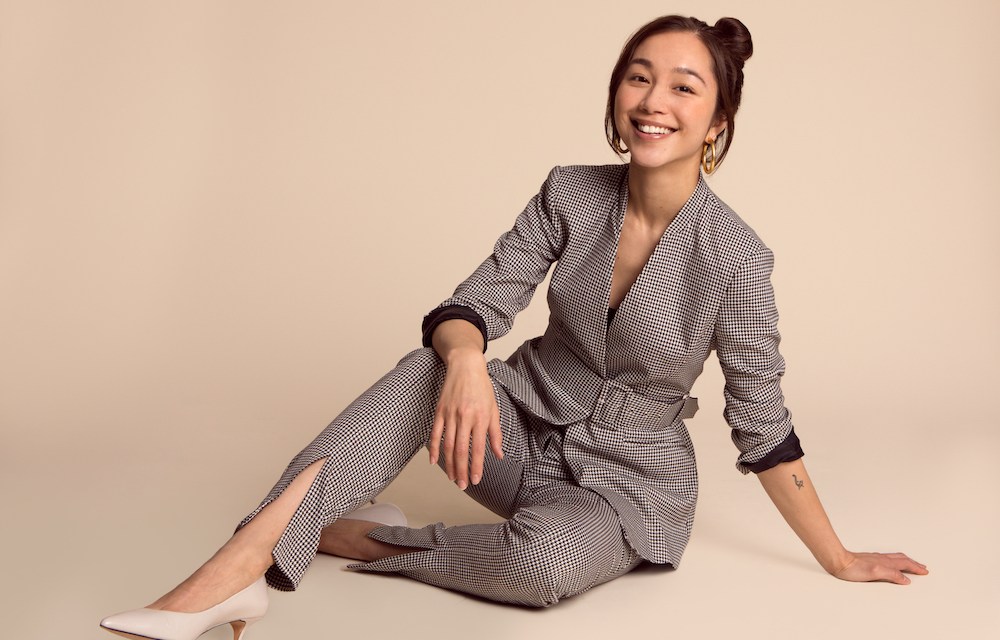 Last month Steph Hon launched Cadence, a DTC brand of refillable, portable capsules aiming to reduce beauty product waste. With her team quarantined across the country, the 25-year-old founder walks us through her new makeshift "pandemic fulfillment process," the challenges of physical product fulfillment and reframing a travel-focused product.
Up until the New York City startup community woke up to the pandemic this month, I was meeting and shaking several people's hands a day. 
Then our WeWork location closed because someone tested positive for coronavirus. 
People don't think of co-working spaces as operations for physical products, but all our fulfillment is done out of our office, where we have expensive equipment for custom label printing. Our teammate from California was feeling uncomfortable being in New York and went back home, and I wanted to support him on that. The timing also coincided with our other teammate leaving to have surgery, so now it's just me, our full time head of engineering and a few part time employees. 
Once we began working from home, pieces of the daily operation started breaking. We had to go in and take all the packaging to my parents' house upstate, where I'm now receiving unassembled products from our Montana factory.
We're still not sure if it's closing permanently, so I'm on standby to rent a U-Haul to move our supplies out this weekend. Our lease is up in May but moving out early amid a pandemic requires a lot of interactions with people along the way. Not to mention added overhead for storage. 
Now my day starts with checking Shopify for orders we got overnight; prepping packaging supplies, including boxes, five varieties of platforms, seed paper, note cards.
It's a long process with a lot of recyclable components, and because I'm obsessive about sending out perfect packages, I've given everyone in my family a task. My mom does about 10 handwritten cards an hour and my dad is all about efficiency, so he's constructing our boxes with eco glue, which is a pain to use.
My partner comes over to help print and packing, then I drag a bin of the day's Shopify orders to the post office, where I hand it to them and run away. My workout for the day has become moving boxes. If the order is custom, I hold it until I drive down to the office to use our laser machine while avoiding touching anything else. 
I've always wanted to be a founder who staffs up early in a smart way to focus on running the business. But being forced to do the manual is giving me ideas for more efficiency when I hand it back to the others.
Right now it's not even about asking "when do things go back to normal?" because we can't assume normal will happen. So I'm already thinking: where do we pivot? 
While there are worse industries to be in now, it's a challenge to be a "movement-based" company. Summer trips and wedding season would be beginning right now, and this isn't how I foresaw it to go. The instant drop in travel pushed us to address other solutions by our sustainable capsules sooner than anticipated.
We'd launched at the beginning of February and sold out in 16 days, so sales were very high. As soon as people couldn't go to work, they dropped by 75%. The upside is that being new allows for quick pivots, so we're now showcasing Cadence as an organization and home projects tool. In the past week, I've seen an uptick in people buying again, thanks to our organic social posts. Some are even tagging us in their DIY sanitizer making, and sales have jumped back up by 25%.
Thankfully, I've not had to do anything drastic because we don't have physical store locations. We've modified the budget by offering more equity over salaries for the time being to conserve cash flow. Deciding to go with angel investors over VCs has also been an advantage because there's less pressure from our investors who've been asking how they can help.
Because we've been profitable within the first month, we had planned to use the remaining funding for development and hire a growth person, but that's now on hold. Instead, I'm focusing on taking this time to collaborate with other founders. For example on Fridays, I do calls with founders of Tradlands, weighted blanket Baloo, where we check in and plan for upcoming collaborations. We're also working on doing giveaways with Tonic CBD.
We thought about holding off on launching new colors, but because ad spend is down and people are glued to their phone, we have the advantage to go for it. In a way, the marketing strategy has shifted to creating the imagination of going on your next vacation or date. 
I'm confident that our sales will go back up when people move again. It's just a matter of when.