'We have redefined normal': Experts predict when and how the supply chain crisis will end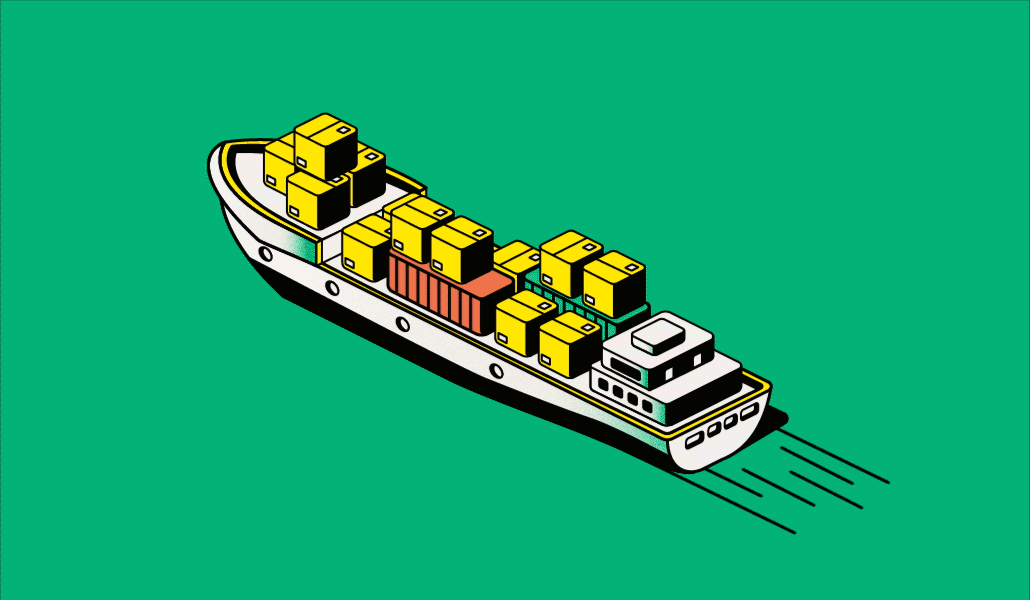 Ivy Liu
Fixing the supply chain became a hot topic in 2021. So much so, even the U.S. government has stepped in to help ease pressure off of suppliers and retailers.
The Biden Administration recently announced ​​an infrastructure plan to help ease congestion at the ports, as well as another plan to recruit more truck drivers. But it might not be enough to get the supply chain back to normal in 2022.
When the coronavirus pandemic first arrived, nearly all aspects of the retail supply chain — factories, warehouses, stores — ground to a halt. Fast forward to the end of 2021, retailers are still facing challenges despite a vaccine release.
The world hasn't completely shut down again. But the initial shutdowns at the beginning of 2020 — combined with a myriad of issues over the past year and a half, including a continued uptick in online shopping, labor shortages and scarcity of shipping containers — have left suppliers, carriers and retailers in a place where they are still struggling to play catch up. 
There's no quick fix to the supply chain crisis, experts say, because it requires a myriad of investments from a variety of players. Ports will likely have to up their labor capacity while retailers have to diversify their supply chains altogether, building up manufacturing redundancies in different areas. All of these investments are costly, and none of them can be done overnight. Which is to say: a new supply chain model is materializing as a result of a multitude of quick fixes enacted over the last two years.
"We most likely will not see anything back to semi-normal until very late 2022 or into 2023," Dan Boaz, president and CEO of Airfreight.com, predicted.
How we got here
There are a number of interconnected problems that stem from the ongoing uptick in e-commerce sales. For one, overseas manufacturers are struggling to keep up with clients' demand and ports are struggling to offload cargo ships in a timely manner. On top of that, due to the increased demand for product storage, U.S. warehouse vacancies hit a historic record low of 3.6% in November, according to CBRE data. And finally, delivery carriers are struggling to get packages to customers on time.
Boaz, whose company provides retail businesses with air freight and expedited ground freight services, went on to say that the amount of e-commerce demand brought on by Covid may not slow down for a few years to come. So realistically, the current crisis won't be fixed within a few months, said Boaz. 
"We have 90 ships currently waiting off the coast to be unloaded. However, the country is already short about 40 million square feet of warehouse space to begin with," Boaz said. "If you add the 30 million square feet of warehouse space needed to unload those 90 ships, that's a deficit of 70 million." Add in the ongoing truck driver shortage, "it's going to probably be a year before they're able to see any sort of normalcy."
Solutions come at a premium
There are some short-term solutions that brands can adopt to circumvent current supply chain issues. But they're much more expensive — which is a hard pill for brands and retailers to swallow as everything is getting more expensive.
Take the price of freight containers. Before Covid-19 hit, the average rate was about $3,000 per container, but is now somewhere around $20,000. "I believe the prices may return to $10,000 in mid-to-late 2022, but we'll never see $3,000 per container ever again," Boaz said. 
Some brands like Peloton have turned to transporting more goods via air freight. But while air cargo is considered faster and more reliable than ocean freight, it is, again, much more expensive. On average, a medium-sized 2,000 pound container going from Shenzhen to Los Angeles costs about $1,500 by ocean. Meanwhile the same cargo costs $8,000- plus via air. That makes these solutions out of the question for many smaller or bootstrapped brands. Peloton, for example, said in October that it has invested over $100 million in air freight and expedited ocean freight.
Long-term, experts say that brands should also be prepared to spend money building out more redundancies.
"As a retailer or manufacturer, do they need to look at other options for future shipping needs? Do they start sourcing from different countries?" said Boaz, who predicts more companies will be moving away from China and other overseas production hubs. Furthermore, more retail brands could start looking at a mix between ocean and air cargo to expedite shipments, he said.
"We have, of course, redefined normal," said Jay Camillo, global operating model effectiveness Leader at EY. In his opinion, the retail industry will likely see the rise of what he calls "resilient supply chains," in terms of physical networks. "We'll see 'omnishore' manufacturing closer to customers, with redundancies and fewer single points of failure for non-security sensitive goods," he explained. 
Camillo also predicted more companies will front-load products to avoid out-of-stocks. "Scarred from the past year, we should also look out for businesses being more 'inventory heavy,'" he said.
Furthermore, investing in in-house production and fulfillment is quickly becoming a priority for even emerging startups, who in the past might have relied on co-packers and 3PLs in the early stage. CPG brand Egglife, for instance, opened its own manufacturing plant and is expanding it to meet demand, the company's chief sales officer Ross Lipari recently told Modern Retail.
Even with all the solutions and workarounds, Camillo said that there are more elements that can either slow or speed up the supply chain running smoothly. Camillo pointed to weather-related events like the Texas deep freeze, droughts in Taiwan and fires on the West Coast — all of which effected raw material availability and production. Then there are government policies to consider — both pre and post-Covid — that are restricting trade and investment. These include import and export tariffs, Brexit and other future cross-board restrictions, Camillo said.
Zeke Ziliak, global vp of transportation and logistics industries at e-commerce solutions provider PROS, whose clients include HP and Siemens, said the question of "when" challenges will subside is still unclear.  
Still, Ziliak is hopeful the high demand will eventually subside as consumers ease up on purchases and help prices deflate. "Supply and demand and the economy does tend to self-regulate," he said. 
Brands take action
Still, brands and retailers aren't waiting around for conditions to improve. The supply chain challenges of the past two years have led some brands to permanently alter how and where they manufacture. 
Sustainable footwear brand Della Terra was founded in 2020 and launched its first line in June. Founder Emily Landsman told Modern Retail that the onset of the supply chain crisis influenced her manufacturing and fulfillment decisions in the first year. For example, instead of ordering and holding stock for its wholesale business, Della Terra is launching shop-in-shops where customers can try on samples at boutiques. Della Terra then dropships orders to customers, with the boutique taking a 50% cut of the sale. 
Due to the manufacturing delays the company experienced in the pre-launch phase, Landsman said she also took up a pre-order model on newer lines. This entails Della Terra taking customers' orders about three months before a line is produced and shipped from its Brazilian factory. Della Terra is currently accepting pre-orders on its spring line, which will be shipping to customers in March 2022.
"For a long time, brands have been stuck in production cycles that don't serve their business, " said Landsman. 
Jacob Kellner, owner of office furniture brand CavilUSA, said that in November the company decided to move production out of Asia and to Brazil for the foreseeable future. 
"The past few years were already hard for us since the trade tariffs kicked in," Kellner explained. But with the addition of the long manufacturing windows and port bottlenecks, Kellner said South America makes the most sense. "With Brazilian manufacturing, we went from nine-month-long waits to six-week turnarounds," he said. 
While the supply chain crisis has created seemingly endless short-term headaches for brands, Kellner said it may prove to be a good thing for brands and retailers. "If anything, this is a good time for us [businesses] to seek new solutions and become less reliant on the options we were stuck with over the years," Kellner said.