'We have to trust customers to do the right thing': Suitsupply CEO Fokke de Jong on crafting a global reopening strategy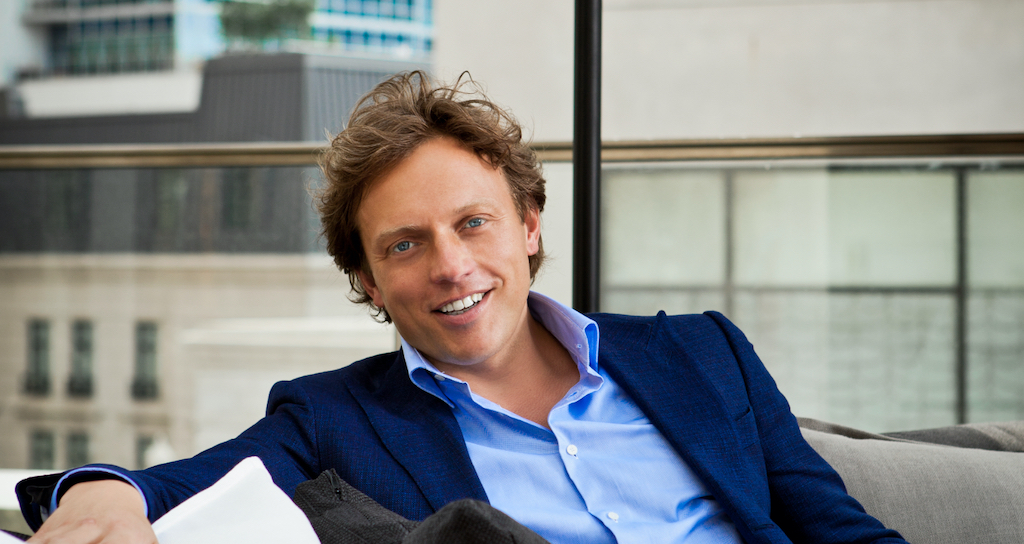 A few months ago, menswear brand Suitsupply's brick and mortar operations were halted overnight at the majority of its 140-plus stores worldwide. Now, they're beginning to reopen in certain locations.
Given that customers haven't been clamoring to buy formalwear, the company's reopening strategy has been focused on building a personalized omnichannel customer experience and messaging about safety. Much of this involved getting creative with the typical high-touch fitting process, said Suitsupply CEO Fokke de Jong. Inspired by clear barriers used by restaurants in South Korea, the stores' newly-installed safe shopping screens are meant to reduce associate-customer contact during pinning sessions. 
The move comes as the brand's store reopenings have ramped up in recent weeks, beginning first with Asia and Europe. Locations in the Germany, France and Austria, among others, have resumed in-store sales. The Milan store, located in Italy's hard-hit epicenter, is also reopening this week. In North America, Suitsupply locations have reopened across Texas and in Atlanta, Denver, Scottsdale, Minneapolis and Toronto.
De Jong spoke with Modern Retail about planning for modified brick and mortar operations, utilizing e-commerce to reduce in-store contact and what pandemic-era fittings look like.
Suitsupply's stores are located across multiple countries, with varying degrees of shutdowns. How has managing reopenings in all these markets changed your future strategy?
We tend to have pretty large stores, so overcrowding isn't an issue for us. And because we have locations in some of the early hit areas, like Asia and Europe, we were quick to put safety measures such as frequent surface cleaning and mask wearing in place.
Of course, people don't really need our stuff, especially when sitting on the couch. But we're starting to see more customers planning for eventual outings and social occasions. It turns out, they don't want to stay in sweatpants forever, so both existing customers and new ones are coming in. 
Your items often require more high-touch experiences, unlike more casual apparel brands that have pivoted to services like curbside pickup. How have you approached this?
Obviously, it's impossible to pin a garment at a six foot distance. To help make the purchase experience more seamless from the start, we made the item pre-selection portion virtual. So customers can do online co-browsing sessions with style experts, and have their stuff waiting for them in the store. This way, they don't have to wander around looking for their sizes and styles. Instead, they can book an appointment to reserve a prepared fitting room or fitting session.
The screens are something I saw being used by restaurants in Korea, and have small holes for the stylists' hands to fit. It helps that they look cool, and customers have been responding well to them. 
How have you changed your sanitary practices?
Besides having surfaces sanitized around the clock, a lot of the strategy is about planning for the customer demand throughout the day, making sure they spend their time in the store efficiently. This means lay out their items in the fitting room prior to the visits and scheduling one-on-one styling appointments. And then, after each use, the barriers are cleaned and all the tried on items are sent to be laundered.
How do you think brick and mortar reopening phases will differ from other categories — especially in terms of foot traffic?
Contrary to reports, many retailers aren't seeing the occupancy rates that "essential" places like Target or Whole Foods are. For the most part, those people going out are generally acting responsibly. We have to trust customers to do the right thing, and stay home if they're at risk. We're now in a completely different situation than we were in March, when hand washing was the only general recommendation. From what we're seeing in Europe and Asia, customers have been fairly quiet in the first few days but when they see the precautions being taken, they're more encouraged to come in.