Q&A
// April 20, 2021 ■ 4 min read
'We want them to stand on their own': Bed Bath & Beyond's chief merchandising officer on the retailer's in-house brands strategy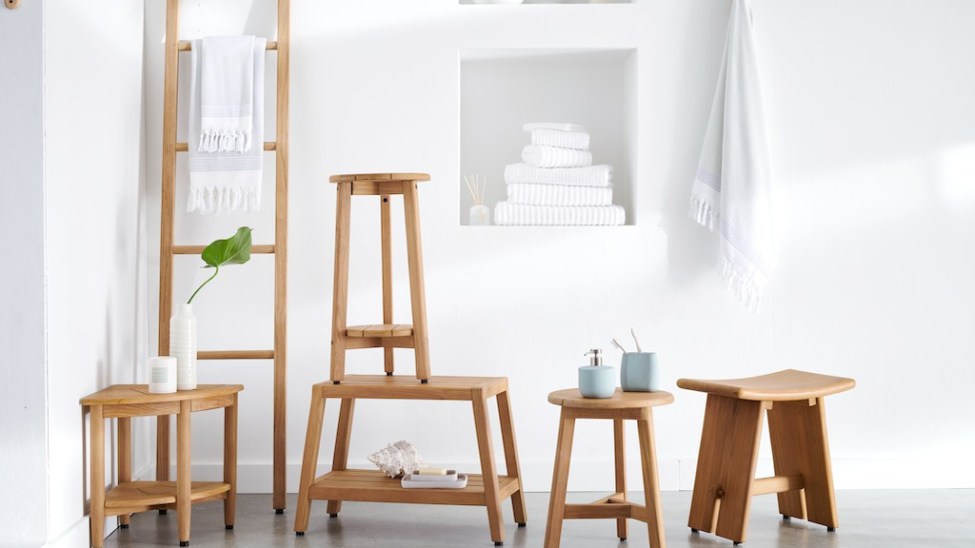 image via Bed Beth & Beyond
After spending the year building out its digital strategy, Bed Bath & Beyond is turning its attention to merchandising. 
Earlier this year, the homeware retailer unveiled a new set of brands as the next phase of a "three-year transformation" strategy. These in-house brands are meant to overhaul store and online offerings with more relevant, affordable assortments, according to the company. This week, the retailer launched Haven, its second out of eight owned brand — due to debut this fiscal year. The spa-inspired bathware line follows the bedroom-focused Nestwell, which launched last month; Haven will feature over 400 products across bath towels, bathrobes, shower curtains and bath furniture, among other accessories. 
Chief merchandising officer Joe Hartsig spoke to Modern Retail about the launch of these in-house brands, modernizing stores and the importance of understanding today's consumer. This interview has been edited for length and clarity.
How are Bed Bath & Beyond's "owned brands" different from traditional private label brands?
We view the eight new brands as personal investments under our own banner. The strategy to launch them is something we've put a lot of thought and research into, such as identifying white spaces in the marketplace and considering our customer's newfound habits (including carving out self care-focused spaces in their homes). We don't view them as cheaper alternatives to national brands, the way retailers typically do. Instead, we want them to stand on their own among the third party inventory we carry.
Right now, the brands only cover the bed and bath areas, but they'll encompass more categories in the coming months. We've got about one brand launching per month over the next six months, leading into back-to-college season, which is big for us. We have the upcoming Simply Essential [line], which features about a thousand SKUs of affordable, hardworking household essentials.
We're also using data on consumer finance findings to determine price points — which is new to us. We were too heavy in certain price points and fragmented in others. 
How has the past year's homewares boom impacted the development of these brands?
Investing in the home isn't going away anytime soon, especially as younger people begin to buy homes. We recently launched Nestwell, which offers a broad assortment of bedding and bath and focuses on cozy cotton offerings. Our consumer research from the past year shows that many are using their bathroom time for self care.
Haven taps into the zen-inspired bath decor people have gravitated toward in recent years; we're positioning it as a higher-end alternative to Nestwell, which has gotten positive response from our customers. 
How will Haven and the other brands be merchandised within the stores?
The way brands have gone to market at Bed Bath & Beyond has been tied to individual stores doing their own purchasing and merchandising. Owned brands help build a more cohesive merchandising plan across all locations. 
They're also a way to reset the tone of stores' sections. We want to make locations feel more comfortable. Over the years, there's been too much cluttered inventory and too many brands that don't matter. There is now an opportunity to overhaul the claustrophobic feel and design a more open and airy shopping experience.
We've started with better signage that calls out rooms' themes. Simple design changes — like lowering the profile of fixtures to help see the entire stores — make a huge difference. We currently have seven stores being redesigned, and [are] redoing 130 to 140 stores in the next year.
Do you think these new lines help refresh Bed Bath & Beyond's brand equity?
Bed Bath & Beyond is an iconic brand, but it lost its way in past years by not catering to emerging trends and customer needs. Building out our offerings to cater to these changes is the first step. We think there is a lot of headspace we can tap into, including better products and a wide range of price points. 
These brands should help round out price ranges that cater to everyone. In the past couple of years, we worked to stabilize the business. Now that we've made several investments in stores and the website, we are hoping to use owned brands to further grow sales.