'We wanted to come in with our best foot forward': Why DTC brand Lumin is betting on physical retail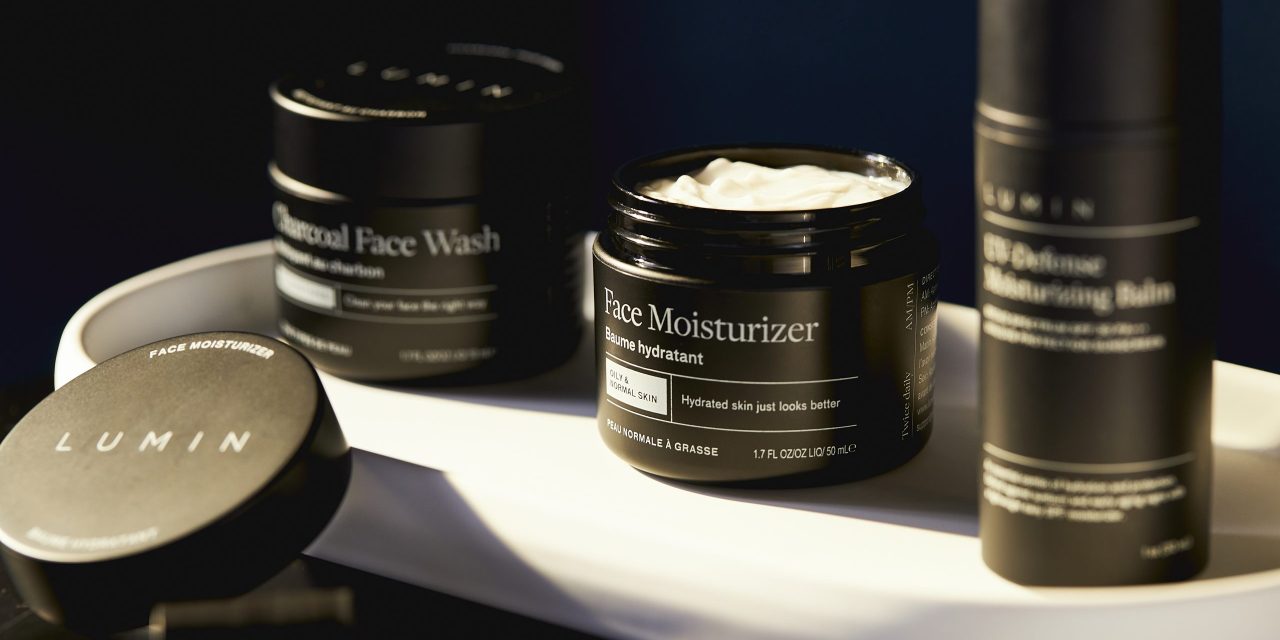 Lumin
After years of being purely a digital player, Lumin is getting into physical retail.
Lumin, a premium men's skincare brand, entered Walmart shelves in February. Roughly a month later, some of its most popular products — including face wash, moisturizers and anti-wrinkle serum — are now available at Target. The prices for its products range from $11.99 to $14.99.
Founded in 2018 as a direct-to-consumer brand, Lumin was designed to make men's skincare easier to manage and readily accessible. While some DTC brands immediately partner with physical retailers shortly after launching, Lumin chose to develop its assortment over the last three to four years before moving into stores. But after experiencing rapid revenue growth — sales were up roughly 50% in 2021 compared to 2020 — Lumin decided it was ready to take the next step.
"One part of it is making sure we have the capabilities to meet the expectations of our partners," said Kevin O'Connell, Lumin's general manager. "We just didn't want to jump in too quickly and then have some issues there. We wanted to come in with our best foot forward."
After developing skincare products, the company in 2020 expanded its offering to hair and body care products, which includes men's shampoo, conditioner, scalp treatment and body wash. O'Connell declined to share the number of stores its products are currently found in and the specific retailers it wants to team up with but said it plans to grow its penetration within existing partners. 
Other DTC brands enter big-box retailers almost as soon as they launch. DTC cleaning brand Safely entered 750 Bed Bath & Beyond storefronts just a few months after it launched last year. Teen-centric skincare brand Bubble has followed a similar trajectory, entering Walmart stores in July, less than a year after its 2020 launch.  
Rick Watson, CEO of RMW Commerce Consulting, said that joining physical retail is a popular route for DTC brands looking for growth. He added that physical stores like Target and Walmart are places where consumers can easily discover and interact with new products.
"At some point growth from these online, direct-to-consumer brands starts to sort of max out that early adopter market and they really need to meet and understand the needs of middle America," Watson said. "Well, a lot of middle America is shopping at Macy's, Walmart, Target, Kohl's… They're not looking for individual websites to shop on." 
Accessibility is exactly what Lumin is looking for when partnering with Walmart and Target. The company's internal study led executives to believe that the two retail giants would be the ideal partner because Lumin consumers already shop there.
Lumin is looking to fill the gap in the premium skincare market for men. "We will still be at an approachable price point, but I think we want to be the best option that guy can find in a place like Target," O'Connell said. "One thing we found is there are really guys who think there's a lack of a male cultural space to explore men's skincare. So I think we're well on the path to figuring out how to talk about men's skincare in a way that resonates with guys."
Big-box retailers have increasingly been investing in skin care and other personal care products, which include the men's category. Target has recently added men's makeup brand Stryx to its stores. Walmart has also added Dr. Squatch, a men's natural soap and personal care brand, to its offerings in November.
Melissa Minkow, director of retail strategy at digital consultancy firm CI&T, said that digital brands that enter physical stores don't necessarily want to do away with their DTC business model entirely. Historically, she said digitally native brands that build a physical have increased their site traffic.
"DTC brands that are starting online and moving into brick-and-mortar are already doing something right from a digital perspective," she said. "But having that physical presence can amplify that online voice, which is, I think, really interesting and potentially counterintuitive to what people first think when they see that a DTC brand that started online is going offline."
When it comes to the balance between Lumin's DTC and physical retail business, O'Connell said the company expects both channels to see a lot of growth. However, the company thinks physical retail will make up a greater percentage of its sales over time. 
"The men's skincare category is rapidly growing, but historically has been very underserved. And what I think has been exciting about Lumin is…[there's] both a product that resonates with guys as well as an overall brand identity that resonates with guys," O'Connell said. "We're really excited for the next step in our journey to enter retail and become a true omnichannel brand."