'We won't be chasing fads': Brandless announces first CBD partnership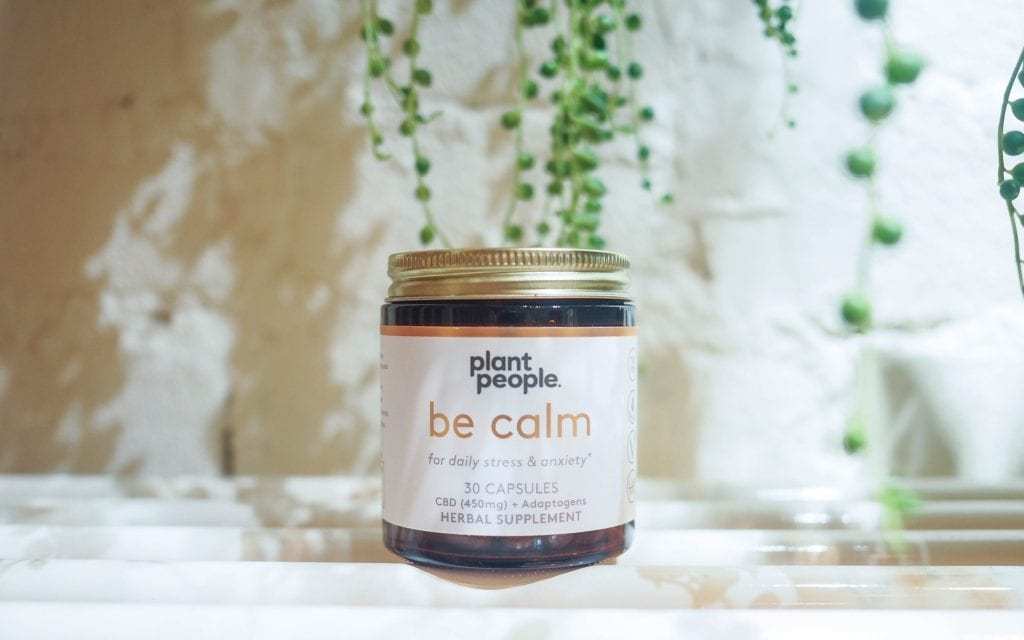 Brandless — which first launched with its own $3 products — is pivoting to more expensive, branded products in the CBD space.
Last July, the CPG DTC startup announced its plans for a reboot. Not only would it be forgoing its old model of very low prices for staple items, but the company would be focusing on wellness items in the CBD space, according to Forbes. What's more, despite its name, Brandless would be incorporating select brands onto its platform. This was part of a strategic revamp alongside a new CEO that would get customers to spend more on Brandless items.
Now, the company has unveiled its first CBD partnership with the company Plant People. The CBD brand produces balms, drops and capsules — at a price point of between $49 and $79. It's just one of many DTC-adjacent companies attempting to scale by pivoting into the CBD space. As more startups grow, expand and keep investor expectations in mind, CBD is looking more and more like a trendy area for brands to say they can find new customers.
According to Brandless CMO Aaron Magness, the company's newfound focus is to provide its "millions of customers" with a "one stop shop for any and all things sustainably-sourced and in the wellness lifestyle." Naturally, CBD — a non-psychoactive cannabidiol found in marijuana — is an extension of that. Brandless, Magness said, is looking to partner with "curated brands that align with our ethos and beliefs."
Brandless isn't in the minority. Earlier this week, Casper launched a line of CBD gummies. The idea behind these is that Casper is a scaling DTC sleep company — its most recent valuation was $1.1 billion. If it wants to scale and live up to investor expectations, it will have to find new ways to attract customers. CBD gummies, which will supposedly help users relax and fall asleep easier, is one way Casper is looking into product expansion.
Even platforms are now warming up to CBD. Shopify just announced that it's allowing merchants and brands to sell the hemp-based products on its platform. "The reality is that the CBD space is moving quickly and regulations have changed, and merchants need something trustworthy and reliable," Hana Abaza, Shopify Plus' director of marketing told Glossy. "[CBD] is an industry that can have a massive impact on brands starting to, or looking to, diversify and grow. That DTC space is still growing, and now those [CBD] brands will have a voice and be able to create a space they want for their customers."
According to BDS Analytics, the CBD market will hit $20 billion in sales by 2024. This is thanks to loosening federal rules and a growing national recognition about the products. Tom Adams, managing director of the research firm, explained that dispensaries and certain health food stores have been the primary leaders in the space thus far. The next ones to carry the baton will be mass merchants. "The big national retailers are being cautious about it," he said, but smaller merchants both online and off are the ones who are slowly making CBD become more mainstream.
As Modern Retail wrote last August, CBD has become a trendy way for brands to re-enter the national conversation. But it's yet to be proven whether these products have staying power.
According to Magness, data drove this CBD decision. "CBD is a hot topic," he said; In fact, it was one of the top three searches that Brandless's customers searched for but couldn't find results, he explained. The company then put a sign-up page on the site for a CBD oil product. "In a week, we had over 10,000 people just wanting to be notified [about the CBD product]," he said.
The company plans to launch more CBD lines on its platform — both via partnerships and its own brands. "CBD will be a core category of what we're in," said Magness. Given the velocity of announcements, it truly seems like CBD is having a moment. Despite this, Magness maintained that Brandless's moves are completely data-based and part of its overall strategy.
Said Magness, "we won't be chasing fads."