'We're investing in talent': Parachute is building out its C-suite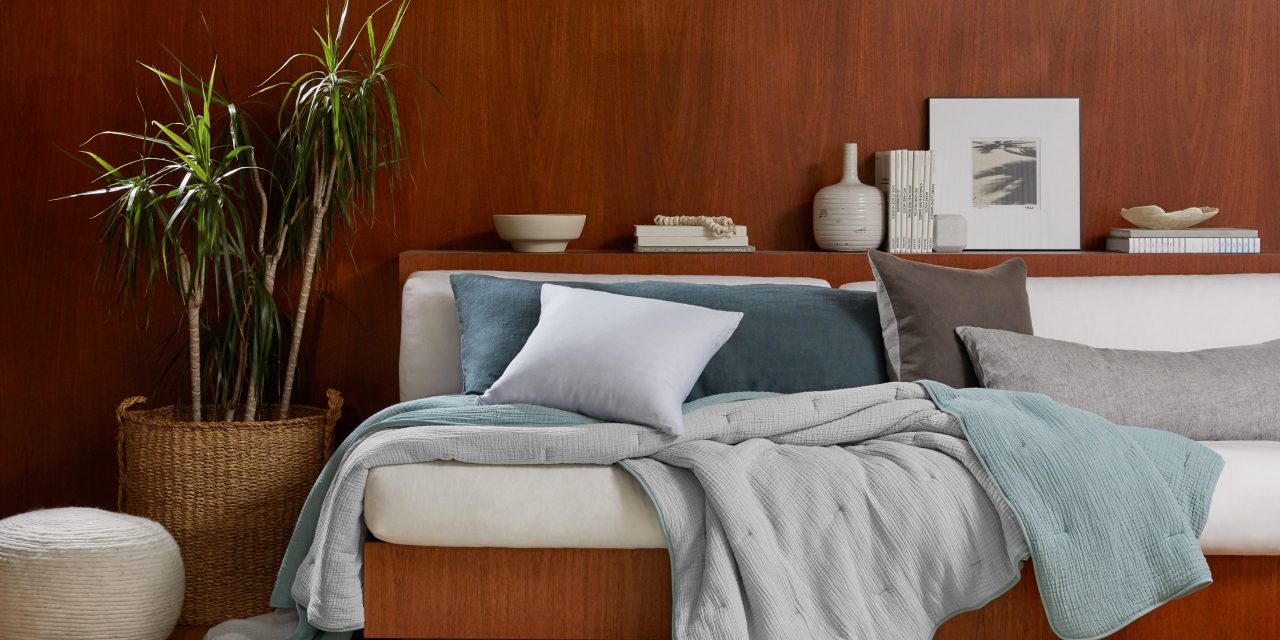 Home goods brand Parachute is looking to bring the brand's personal aesthetics to every room in the house, and it's making several strategic hires for its executive team to make that happen.
As it looks for growth, Parachute is filling out a handful of executive roles for the first time. Parachute appointed its first chief financial officer in March, its first chief merchandising officer in January and its first chief commercial officer in November. 
Launched in 2014 as a direct-to-consumer brand, Parachute initially focused on selling premium bedding, but over the last few years, the company experienced accelerated levels of growth prompting the hiring spree. Parachute's revenue grew about 58% year-over-year to about $150 million in 2021. With a new executive team on board, Parachute is planning to nab more market share and become a leading brand in the home category. 
"We have a lot of conviction in the brand and the bigger opportunity that we are driving towards," said Ariel Kaye, CEO and founder of Parachute. "There's a lot of opportunities and so as we accelerate growth and continue to take market share, we're investing in talent, especially around people who have real experience scaling companies."
The company initiated the build-out of its C-suite to guide the company through strategic initiatives and growth strategies, Kaye said. In recent years, the company quickly broadened its offerings beyond bedding. The brand expanded into selling bed frames in September, and in January, Parachute released a collection of benches and nightstands. She said the company intends to launch "a lot" of furniture this year and continually invest in loungewear.  
Kaye said the company spent the last few years building the foundation for the company. Now she said it's time for the company to have individuals with experience handling transactions like acquisitions or IPOs as well as scaling multi-billion-dollar businesses.  
Jeff Barker, the company's new CFO, was previously the CFO of sporting goods company TaylorMade Golf Company and held the CFO and COO role at JLab Audio. CMO Meredith Lamont had senior-level roles at Pottery Barn, Levi Strauss & Co. and Gap. On the other hand, CCO Drew Sheriff oversaw Amazon's physical store operations and lead other omnichannel programs before joining Parachute.  
Parachute's goal is "to be the modern destination for all things home and home lifestyle for the millennial customer and beyond," Kaye said. "We believe that there's opportunity and room for a new entrant into the category and one that can really connect with today's customer."
Melissa Minkow, director of retail strategy at digital consultancy firm CI&T, said when companies make a number of hiring decisions in a short period of time it usually signals a shift or acceleration in direction.
"It can be because there was turnover and they're ready for this kind of changing of the guards or it can be kind of a doubling down on strategies that they're really ready to pick up on," Minkow said. "Either way, it's definitely very serious and it means that there are new frontiers ahead."
Much like Parachute, other home goods brands are also filling out their executive teams. Food52, another premium home and cookware brand, achieved profitability for the first time in 2020 and has hired five executives in February. Meanwhile, Crate & Barrel hired a new chief technology officer in November, a little over a year after the company named a new CEO.
Parachute was one of the companies that rode the rise of the home category as consumers invested in their personal spaces over the course of the pandemic. Apart from expanding its assortment, Parachute said it would be opening 30 new stores by the end of the year. At the moment, it has opened 15 stores. 
A new set of executive leadership, "is a testament to the fact that [Parachute is] really diversifying their product portfolio and even their partnerships portfolio," Minkow said. "They are creating more and more extensions of their brand, which means that their books are going to get more and more complicated."
Kaye said the company is also keeping its "options open" when it comes to its next phase of growth. 
"Whether it's an exit or an IPO, we are we are open," Kaye said. "What we're really focused on right now is just building a strong brand, connecting with customers, building relationships, and the rest will fall into place."