Q&A
// May 20, 2021 ■ 3 min read
'We're still big believers in physical retail': Warby Parker's Dave Gilboa on the brand's updated store strategy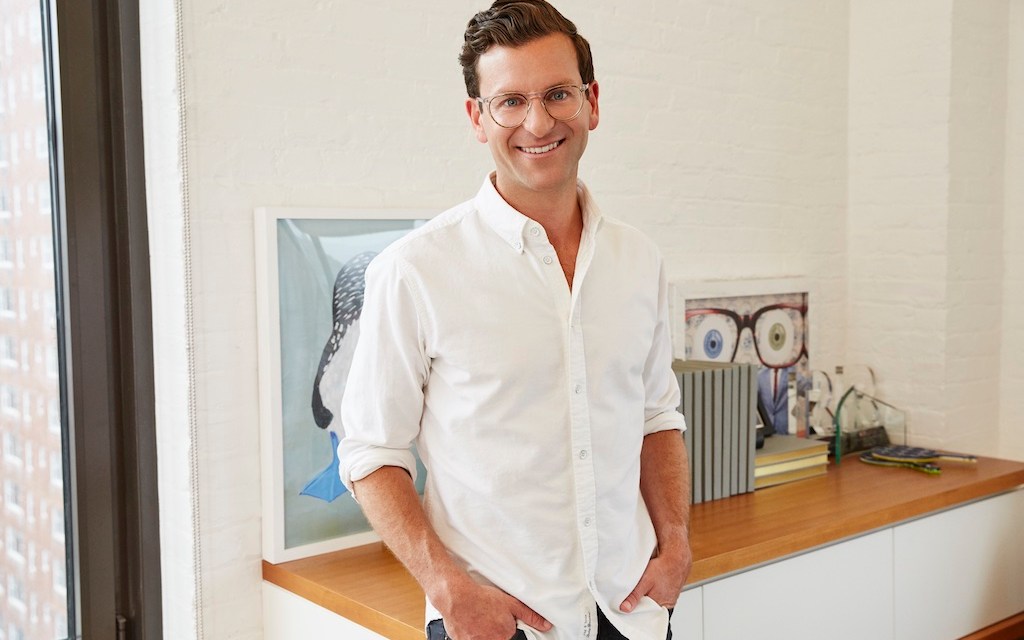 Image via Warby Parker
Like other direct-to-consumer players with a physical footprint, Warby Parker has had to rely more on its e-commerce services during the pandemic.
Warby Parker may have launched in 2010 as an online-only startup, but the company still had to make changes to its digital offerings in light of more people embracing telemedicine than ever before. To service customers virtually, the company expanded its telemedicine services last year, allowing customers to renew glasses or contacts prescription via a video visit with a Warby Parker optometrist. It also expanded its Prescription Check app — which allows eligible customers to renew prescriptions for $15 — to eight more states last year. 
Warby Parker, which raised $245 million in funding last year, currently has a valuation of $3 billion. The company currently operates more than 125 stores across the U.S. and Canada, and is in the process of opening more this year. 
The brand's co-founder and co-CEO Dave Gilboa spoke to Modern Retail about the company's new virtual services, navigating telemedicine and redesigning stores for reopenings. This interview has been edited for length and clarity.
Many digitally native brands were slow to re-open physical stores. How did you approach this, and what kind of resources went into redesigning stores?
When shutdowns began last spring, we closed all stores, as well as our optical lab in Sloatsburg, New York. Most optical retailers don't have robust digital and e-commerce capabilities, so having the infrastructure in place gave us an advantage to continue servicing customers.
By last summer, we started applying learnings from our optical lab's daily operations to our store redesigns. For example, spacing out workstations to allow staff to work while social distancing. The new retail policies included obvious ones, like customer check-in, contactless payments and cleaning every pair of glasses before and after a customer tries them on. But we also built out our existing digital tools, including further integrating customers' digital prescription records, intake forms and purchase history into the checkout process. 
You've added interim virtual services in the past year. How do these bridge the gap between your e-commerce and physical channels?
Having e-commerce capabilities from the start, during the pandemic we highlighted their availability much more than we had previously. We've leaned into e-commerce and digital capabilities more than ever. On the virtual services side, our engineer team rebuilt everything around the store to be contactless. We introduced true-to-scale virtual try-on, and saw more adoption of it when stores were closed last year; the service's usage grew over 100% year-over-year. Other features include the ability to take optical measurements at a distance, using Apple's TrueDepth camera.
Because we have optometrists on staff, we decided to create a more direct connectivity between them and customers. With virtual vision consultations, customers can get answers about their glasses, contacts or their vision. But telemedicine has presented its own challenges, with many bills popping up to ban telemedicine for optometry in the past year. We've had to fight them state by state, and are seeing increased tolerance about the adoption of telemedicine in the industry. 
How do you foresee the role of the Warby Parker stores changing post-pandemic?
We're still big believers in physical retail because many customers are still drawn to a fun, seamless customer experience. We're opening more stores this year, which will look largely similar to our existing ones. But they'll have some modifications — they may be a bit bigger to give customers the ability to spread out. We're also planning on more stores to have doctors on staff for services.
We've found that even for customers shopping in our stores, many had used some of the online tools prior to their visit. So the browsing portion is happening online more, where customers are starting their onboarding experience to shorten their trips. The visitor traffic has returned much quicker than we expected a few months ago. Even though we had fewer people coming in, there was a much higher conversion rate compared to pre-pandemic, because there is more intent to purchase. We expect this pattern to continue as restrictions loosen.