While growing an empire, Shopify manages to play nice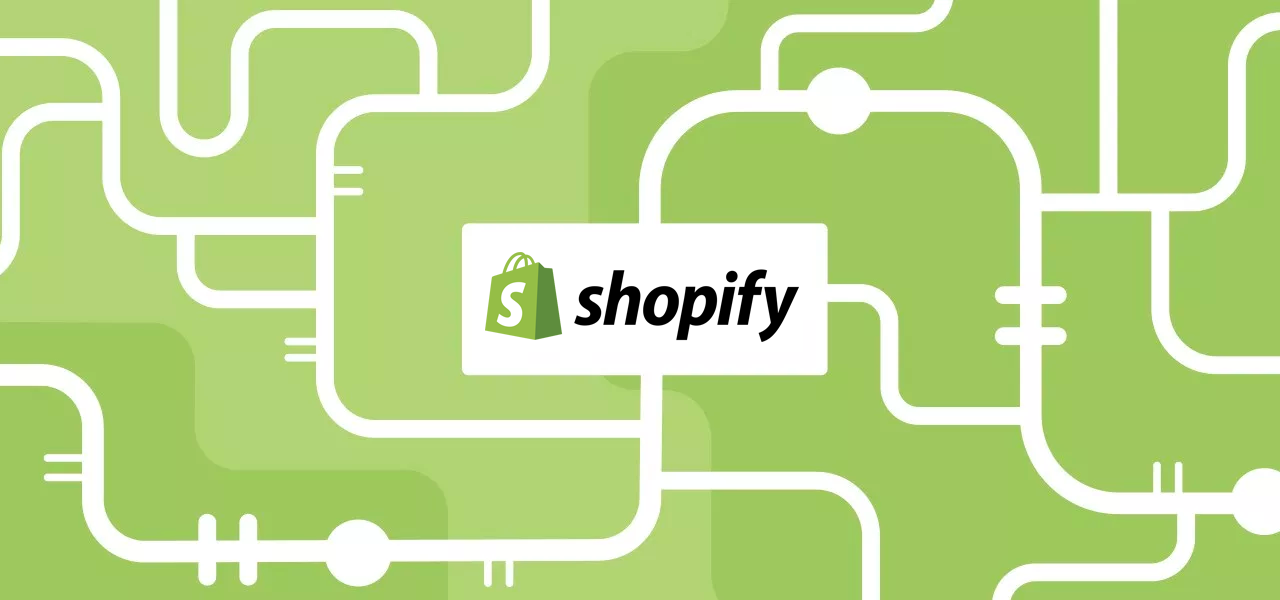 This is part of a special package from Digiday Media about what comes next, looking to the other side of the current crisis to explore the lasting changes that are coming about.
In some ways it seemed like a deal with the devil. 
In June, Shopify announced a new partnership with Walmart. As part of the deal, select merchants on the e-commerce platform would be able to feature their products on the Walmart marketplace. In essence, it was a way for the online platform for digitally native brands to offer a new and growing marketplace channel — one that many see as increasingly competing with Amazon. 
"We wanted to ensure all our merchants had access to [Walmart's] audience," says Shopify's head of retail, Ian Black, "in a way that's as simple as using the Shopify platform." 
That, in a nutshell, is the formula Shopify has been slowly building on for years: trying to grow its presence as an e-commerce powerhouse by playing nice with as many companies as it can, but also trying to grow its own suite of premium products. The company grew by positioning itself as a facilitator of an ecosystem — a great facilitator. Now that it's growing even more powerful, Shopify is quietly trying to control more of its domain while creating an even bigger ecosystem of large partners. 
At its first quarter earnings report this past year, Shopify's revenue hit $470 million, a 47% increase from the same period the year before. New Shopify storefronts too grew up 62% in the first quarter. Much of that was due to the unprecedented demand for e-commerce tools. But Shopify had also been laying the groundwork for years — and much of that had to do with its posture as both an easy and agnostic platform. Anyone could use it and it would most likely be able to work with anyone. 
Riding the DTC wave while trying to grow
For the last few years, digitally native brands have become a dominant part of the e-commerce discourse. A breed of companies that shared similar aesthetics and marketing values raised venture capital and tried to become hundred-million dollar companies. Some succeeded, some failed. And many of them relied on Shopify. 
This was likely both because of Shopify's marketing as a platform for the latest iteration of digitally-focused brands. It differed from other platforms — like BigCommerce and Magento — which focused more on enterprise tools and developer-friendly workflows. Shopify, at least during the beginning, was both turnkey and more branded. It also built out its app ecosystem, inviting developers to build plug-ins that merchants could use on the platform, while also openly working with a community to agencies to further evangelize the brand. 
The situation is a little bit different now. In its attempt to grow, Shopify has been trying to balance the services it offers startups while building out more robust offerings via its enterprise service, Shopify Plus. Part of that has been recruiting bigger brands to join. "They've really reached out to bigger brands," says Mark Lewis, founder and CTO at the e-commerce agency Netalico, "really targeted those brands." The idea has been to get a few big names and hope that others follow suit. Last Summer, for example, Staples Canada announced a new e-commerce experience that was powered by Shopify Plus. Another part of that has been trying to control more of the Shopify experience in-house.
But the tension between servicing smaller brands and trying to catch bigger ones is a difficult tightrope to navigate. It, in fact, created some problems for companies in the middle seeking to grow to hyper-speed and in need of more bespoke tools. One vp of growth at a DTC brand told Modern Retail last November that it began relying less on Shopify as it needed better omnichannel capabilities. "We needed more customization, more complex flows," the vp said. "And Shopify doesn't support that."
Finding the right balance
Even so, Shopify has been continuing apace and growing at an accelerated rate. Part of its strategy — especially during this age of coronavirus — is finding the areas to focus on that have a wide reach and the ability for fast growth.
When stores began to shut down in March, for example, many grocery and food retailers began to panic about how to shift their services online. Shopify, over the course of a few days, developed a website theme tailored more for these businesses. 
"We saw in the early weeks a real sign that these businesses that are predominantly offline are trying to get online," Black says. So the platform tried to figure out how best make it easy for a smaller grocery service to put their products online. Similarly, Shopify began focusing on services like pick-up. In February, only 2% of the merchants in its English-speaking geographies used local services like in-store or curbside pick-up. That has now ballooned to 26%. 
"We have an open platform and mentality about how we build," says Black. The company, he says, looks for services that can speak to a large number of its merchants — especially, now, those that weren't online before the coronavirus and are now trying to learn the ropes. This is one of the reasons Shopify has been investing in its own fulfillment network, offering services for digital brands to warehouse and ship products. Currently, there are seven Shopify warehouses, and the company plans to open two more by the year's end. 
Much of these programs seem focused on smaller-to-medium-sized businesses, but the strategy continues to be to get more businesses to sign up for more enterprise-level services. In fact, some feel that Shopify is letting its cheaper offerings for smaller businesses languish in the name of the paid services. "They are evolving Shopify Plus as a platform," says Lewis. "The new significant features are becoming Plus only." 
Shopify is looking for ways to monetize its merchants both big and small. For many, it's about getting them to use more expensive services — Plus — as well as sign on to new services it builds to help the SMB ecosystem. Meanwhile, it continues to try to attract larger companies too.
For brands in the middle, Shopify is trying to invent a new flywheel to help them grow. The Walmart partnership presents a possible part of that. For DTC brands, says Andrew Lipsman, principal analyst at eMarketer, "hitting the big time is about getting on Walmart's store shelves." So, if Shopify can create a pathway for more brands to start getting that kind of distribution, it will only lead its merchants growing faster.
With more businesses going online, Shopify's growth is likely to continue. But the strategy of an open platform is changing, and is being supplanted with one that looks at more strategic and closed-off partnerships. 
Which is to say, it's a new era for Shopify. "They've gotten enough growth now," says Lewis, "that they're trying to claw back a little bit of that control."