Wholesalers are testing out digital marketplaces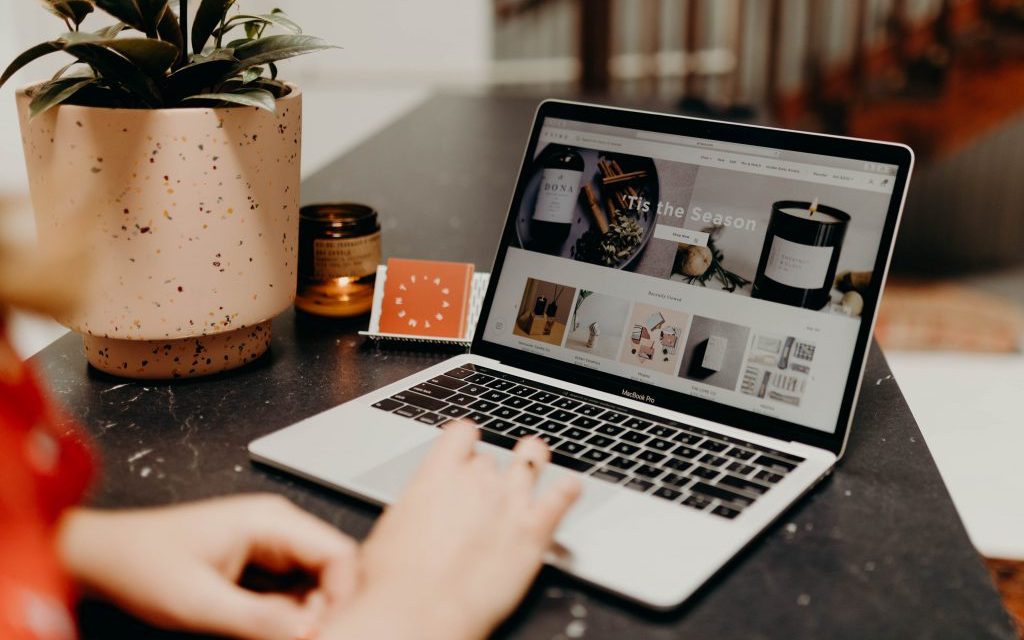 Faire
The third-party marketplace model is quietly sweeping the wholesale sector.
While some smaller wholesalers, like foodservice supplier Turner Price, have found thriving niches by betting on e-commerce, many largest wholesalers remained wary of the model. But the marketplace approach received a high-profile endorsement from United Natural Foods Inc — one of the country's largest grocery wholesalers — which unveiled a third-party marketplace last month. According to UNFI, the goal was to attract more hyperlocal wholesale vendors, with a focus on selling to small- and medium-sized businesses. UNFI's high-profile entrance marks the beginning of a bigger trend — and it suggests that B-to-B online marketplaces are poised to become the next big shift in retail.
UNFI is not alone. Mirakl — a software company that functions similar to a Shopify for third-party marketplaces and powers the UNFI marketplace — has seen most of its growth in the wholesale space. While Mirakl made its name mostly in building consumer marketplaces, helping to launch third-party platforms for the likes of Kroger and Urban Outfitters, now the company told Modern Retail that about half of its demand is coming from B-to-B companies.
Compared to most consumer-facing companies, wholesale has been slowly to adapt to many of the biggest e-commerce trends in retail. It's an industry with fulfillment and pricing complexities that make it difficult to digitize: payments are complex and often arrive in installments or with credit lines attached, and prices are often the result of negotiations and bulk discounts.
In some industries, wholesalers don't advertise their price lists in a public way, and instead tailor them to each corporate client. In the business-to-business retail world, even shipping and fulfillment are often the result of negotiation — and instead of, say, a two-day shipping guarantee, weeks or months can pass between when a company makes a wholesale bulk purchase and when the goods arrive.
Part of why B-to-B trend is taking off now, said Joe Cicman, e-commerce analyst at Forrester, is that the pandemic forced wholesalers to think beyond trade shows — previously the dominant form of wholesale buying in many sectors. "It hasn't necessarily been the most efficient, [but] it definitely was the most ingrained," he said of trade shows. But other trends have made digital marketplaces much more feasible, including the rise of software that is able to more accurately predict pricing for each buyer and skip weeks of negotiation. "The experience I've had working with clients," he said, is "just because they had done it that way for 20 years doesn't mean there's continued benefit of doing it."
Why wholesale marketplaces are booming this year
In the wake of the pandemic, consumer-oriented retailers and retail brands have increasingly invested in launching third-party marketplaces in a bid to attract new sellers to their websites and increase their product assortment. For example, big retailers like Walmart have been increasingly investing in their marketplaces, as have brands like Lands' End or media companies like Yahoo. Now, this boom is expanding to the business-to-business space.
Those trends are now reaching wholesale. At the same time as wholesalers like UNFI are launching marketplaces on their own sites, standalone e-commerce companies are trying to position themselves as the Amazons of wholesale. In France, the wholesale marketplace Ankorstore, which is focused on bringing together small and independent retailers with specialty wholesalers across many categories, raised €82 million in funding earlier this month. The U.S.-based Abound, which also focuses on connecting independent businesses, recently raised $23 million. NuORDER, meanwhile, has accrued $82 million to digitize trade show inventory.
Until recently, said Jeff Kolovson, COO of the independent-focused wholesale marketplace Faire, "while consumer buying behavior began to shift online many years ago, the wholesale industry remained mostly offline." Retailers and brands would rely on trade shows in order to make connections with potential wholesalers and buy goods. The appeal of Faire, he said, is that it has "an always-on supply and demand channel," which he said allows retailers to adjust to trends much faster. Most Faire clients, he said, receive products within a week of placing their order. He said Faire works with 185,000 retailers across North America, the UK and the Netherlands. In October, the company received a $2.5 billion valuation and at the time said its business tripled year-over-year.
The juggernauts are watching
The looming context for any wholesaler launching its own third-party marketplace is three companies: Amazon, Alibaba and eBay. All have made steps toward bringing on wholesalers of various kinds in recent years.
For years, the main B-to-B marketplace player in the U.S. was Alibaba. While it still has yet to make significant inroads with consumers, the Chinese e-commerce giant has become a popular platform for businesses — especially dropshippers — looking to buy cheap goods in bulk. Recently, however, Amazon has taken tentative steps into wholesale, too. Its Amazon Professional Beauty Store, which it launched in 2019, is aimed at supplying products to salons. Also since 2019, Amazon has pushed many wholesalers from whom Amazon used to purchase in bulk to sell directly on the Amazon platform instead.
Elaine Kwon, managing partner at e-commerce consulting firm Kwontified, told Modern Retail that, until recently, "the B-to-B part of their business has been in my opinion running on autopilot." She said that the recently announced Amazon Salon, which also doubles as a fulfillment center for Amazon's Professional Beauty Store, could potentially mark the beginning of a new investment from the company in the B-to-B space. "This makes me think maybe they're really trying to ramp up," she said.
Even eBay has been tentatively eyeing the B-to-B space. Last year, the platform partnered with BULQ, a liquidation company that offers unsold or returned merchandise to businesses or resellers. BULQ has operated its own marketplace since 2015, but the company expanded to eBay because it noticed that its buyers — many of them professional resellers — were already active on the platform.
BULQ is listed as the official seller on eBay, "but under the hood there's actually many, many different retailers' inventory," said Adam Vitarello, co-founder and president at Optoro, the parent company of BULQ. And like a marketplace, each third-party seller often warehouses and ships products on their own, independent of BULQ but according to their standards — BULQ refers the order. Despite listing on a consumer facing site, BULQ says its target audience on eBay is not regular consumers — it's resellers, many of whom buy items in bulk and then sell them individually to consumers.
Vitarello said he was expecting more B-to-B companies to embrace the increased product assortment, price transparency and digital cataloguing that has become a staple of consumer marketplaces because, ultimately, "everyone in these B-to-B spaces is also a consumer."
Echoing the sentiment that many of the changes in the consumer-facing world may soon sweep B-to-B, Adrien Nussenbaum, co-founder and co-CEO of Mirakl, told Modern Retail in an email, "Every enterprise faces the same challenge: move now to develop customer-centric platforms, or watch as the digital natives overtake them."