Why Amazon is paying customers to fork over their offline receipts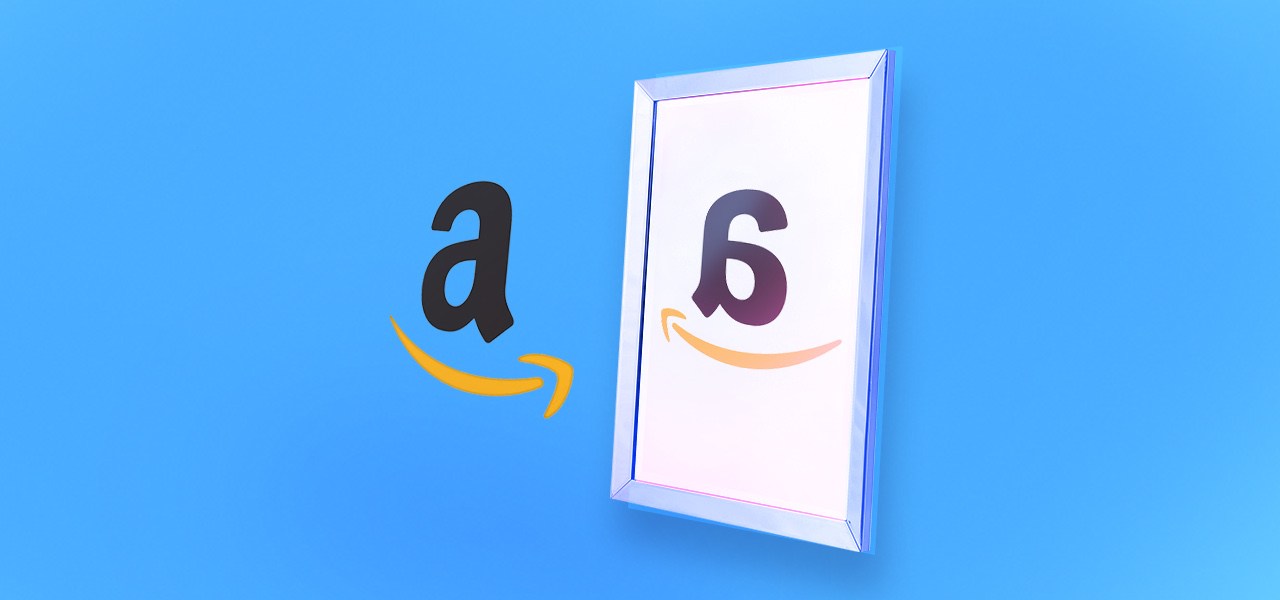 Amazon would really like a peek at your Target receipts.
This week, the company announced a plan to get customers to fork over data about the purchases they make off of Amazon.com. Submit at least 10 receipts per month, and the company will provide a $10 store credit each month. There is one exception: Retailers owned by Amazon — namely, Whole Foods — don't count. That underscores the intent of the program: Amazon is collecting all this data in order to learn what kinds of purchases it has yet to monopolize.
The goal seems to be on honing its ad targeting business. The Shopper Panel program notes that receipts will help Amazon "measure the effectiveness of advertising campaigns" and "improve the product selection on Amazon.com and affiliate stores such as Whole Foods Market." That translates into improved micro-targeting — if Amazon can figure out what people are not buying on Amazon, for instance, it can serve them ads for Amazon products that they might not think to buy online.
Amazon's ad business is certainly one of its biggest growth engines. A recent forecast from eMarketer expects it to balloon 23.5% year-over-year, far outpacing Google's or Facebook's ad growth. Amazon's share of the market is still tiny compared to those two giants — Amazon's ad business will come to $13 billion this year, while Google and Facebook will rake in $39.6 billion and $31.4 billion, respectively, from ads. But analysts expect that the digital ad duopoly (Google and Facebook) will soon morph into a trifecta.
When it comes to advertising, Amazon also has a big advantage over its rivals. While Google and Facebook are fundamentally guessing at what people actually buy, Amazon has access to heaps of information about the spending habits of its hundreds of millions of customers, including 150 million Prime members. And it's already wielding this newfound power. For example it's begun to limit, if not block entirely, rivals like Roku from buying ads on its site, according to a report in the Wall Street Journal.
Facebook and Google are trying to insulate themselves against these shifts. Both platforms are trying to revamp their shopping sections so that they can measure — and encourage — actual purchases the way Amazon already does. But Amazon's new retail receipt program is an attempt to solidify its advantage as a retailer.
Amazon sees an opening in the ad market five to ten years from now — and it wants to be prepared. "You can see the writing on the wall with the looming death of third-party cookies that Google is slowly phasing out," said Andrew Waber, the director of insights at analytics firm Teikametrics. "Where are brands going to go when they want similar kinds of ad targeting around the web? As these cookies slowly deprecate, Amazon is going to look more and more attractive with the first-party data set that they have."
Amazon, however, does have a blind spot: It doesn't know what people are splurging on when they shop a Target or Walmart or Trader Joe's. "One thing that advertisers may be telling Amazon is you've got great data at what's selling on Amazon, but you can't really tell me what's happening elsewhere," said Garrett Johnson, a professor at Boston University's Questrom School of Business. "It would be useful to Amazon to figure out, how useful is our data at predicting changes outside Amazon?"
That's why it wants these receipts: In theory, even if just a small number of customers sign up, Amazon can get a clearer picture of how shopping habits on Amazon.com match up with shopping habits at other stores.
Having a tech giant pay to help train its tools has become more common than you might think. Through its Viewpoints app, which launched last year, Facebook has paid users small sums (usually $5) to submit all kinds of data — including voice notes that will help refine its speech-input search tools.
Even last year, Amazon started offering $10 credits in exchange for access to user search history. Customers download the Amazon Assistant browser extension, and the company sees which products they view on other sites. The company explained to The Atlantic that it doesn't track personal identifying information and "we do not use Amazon Assistant information in our advertising business."
If Amazon wants to parlay retail receipts into ad domination, it's not entirely clear how many signs up that will take. But especially because Amazon is collecting this data by itself, rather than hiring an outside consultancy, the company has "the ability to really deeply control how they process that data and what they get back from it and how they slice and dice it," said Waber. If Amazon discovers that 32-year-old moms in Indiana prefer to buy their diapers from Walmart, it might be able to micro-target that population with cheap Amazon diaper ads.
For now, the receipts program is invite-only, but the Shopper Panel app includes the option to sign up for a waitlist. There are inevitably going to be biases in who is interested: Johnson noted that volunteers will probably skew lower- and middle-income, given that the $10 offer will resonate with some more than others.
"I don't think this is going to go off like gangbusters and have 30 million people send in their receipts on a regular basis," said Waber. But it also doesn't have to blow up: As long as Amazon gets just enough members of a certain population segment involved, it can micro-target ads, and the initiative will have been a win.
If there remains a large piece of the retail marketplace that Amazon hasn't touched, shopper receipts might tell the company about where to expand next. Potentially, if there are "certain classes of products that Amazon doesn't yet offer on their site," said Waber, those receipts will let Amazon know.