Why Amazon is turning to small brands to grow its subscription box program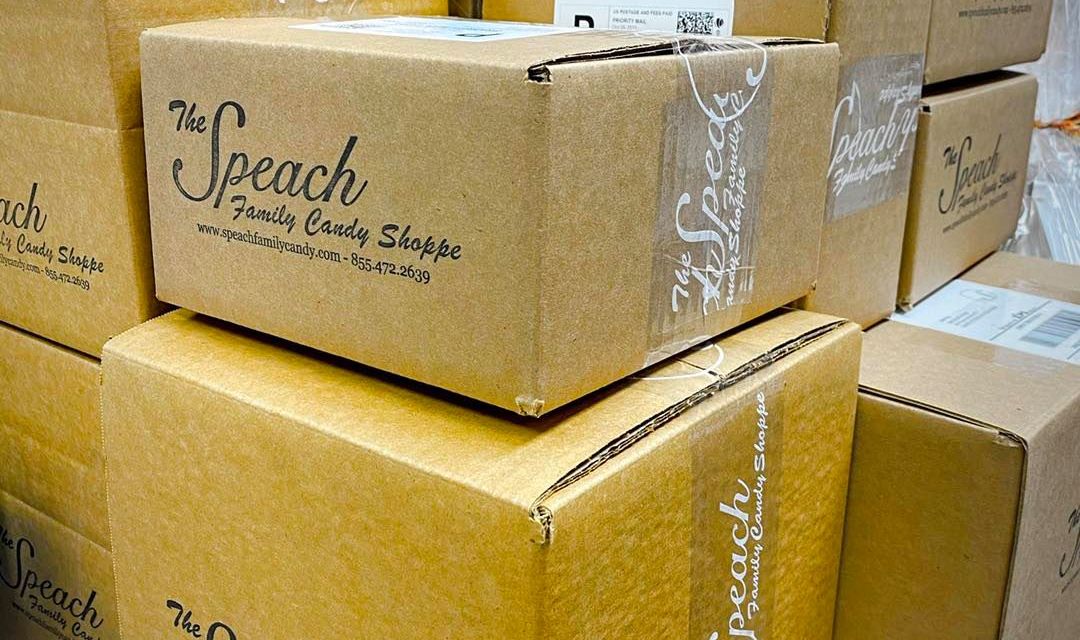 Amazon is relying on small businesses to grow its subscription box program.
At the time of its debut in 2018, Amazon seemed late to the subscription box trend. After first gaining momentum with the rise of Birchbox in 2010, some experts thought the subscription box bubble was bursting. One source of fear was the meal kit company Blue Apron, which debuted on the public market only to watch half of its customers abandon it by early 2019. The collapse of meal kits seemed to portend the worst. But subscription boxes have witnessed a bit of a renaissance during the pandemic — and Amazon's marketplace is finding new demand among small, brick-and-mortar stores struggling to stay afloat.
When Amazon's subscription box marketplace first went online, high-profile startups like BarkBox were among the first companies it enlisted. To pitch the new program, Amazon leaned on the ease of Prime: BarkBox could still sell through its own website, but now a flood of Prime members could place orders with the company, too. But while the big names have received most of the attention, more quietly, small retail stores are turning to Amazon to roll out their own subscription-box businesses. They see the boxes as a vital driver of growth in a time when brick-and-mortar retailers are still struggling to make ends meet. That promise is appealing enough to overcome Amazon's general stinginess about sharing customer data.
Michael Speach — who runs the Speach Family Candy Shoppe in Syracuse, New York — began testing out subscriptions last summer. Sales plunged 70-75% during the Easter season compared to last year, and Speach was trying to find a way to make up the losses. Speach received an email from an Amazon representative pitching the subscription program. The company had seen that Speach was selling one-off candy products — like sweet butter mints or chocolate-covered potato chips — through Amazon, and it wanted to know if he'd join its subscription box marketplace: A set of over 300 Amazon-approved boxes.
"The whole concept of the subscription box really came out of Covid," Speach told Modern Retail. After Amazon first reached out to him, he picked boxes in three sizes, all of which would feature an ever-changing assortment of candy. He decided to make every order truly personal — no two customers would receive the same box, even if they ordered on the same day.
Amazon offered him tips on which photos to use and what price points to set. When it went live in August, Amazon started promoting Speach's box — mentioning it in product emails, recommending it to Amazon customers. Orders started pouring in from across the country, and so far, most people — about 60% — have become repeat-buyers.
While Amazon's best-known subscription boxes are its own, branded products, like the company's Prime book box, or boxes from established sellers like Barkbox, the majority come from small retailers like Speach's. That's a big deal in an industry as top-heavy as subscription boxes. A survey from the coupon code tracker CouponFollow found that of customers who pay for at least one subscription box, a large share subscribed to the biggest names in the industry — like HelloFresh (21%), BarkBox (20%), Blue Apron (19%) and Dollar Shave Club (18%).
Marc Mezzacca, the founder of CouponFollow, noted that Amazon's share of the subscription box business "is relatively small right now." Judging by site design alone, Amazon's marketplace does not even appear to be a high priority for the company. "It's hard to even find it browsing on their website," Mezzacca wrote in an email. But that might be starting to change. Amazon discounted several subscription boxes for Prime Day last month, and Mezzacca expects sales to continue to ramp up those promotions throughout the holidays — bringing a lot more visibility to its growing network of small subscription box sellers.
Still, small retailers like Speach likely aren't going to put all their eggs in their Amazon subscription box anytime soon. Speach said that subscription boxes comprise about 5% to 8% of his overall sales. (His total Amazon sales, including non-subscription products, represent 15% to 18% of his entire business.)  That's a sizable chunk considering that he has only offered his boxes for a little over two months, but after subtracting Amazon's commission rate — which ranges from 15% to 20% — the profits are negligible. "We're getting exposure, and that's more what I'm looking at Amazon as," he said. "It's more like Amazon becoming an ad outlet."
If listing subscription boxes on Amazon is meant to facilitate discovery, though, one concern is the limited data that Amazon shares with its sellers. When Speach fulfills a customer order on Amazon, he sees the order number, the type of item purchased, the delivery location and the deadline for sending out a shipment. He can't see any personal details about each customer. "We don't even get a direct phone number for the recipient," he said.
That lack of clear customer information is a big sacrifice for an established subscription box company, which likely has no problem driving traffic to its website — and it might explain why Amazon wants to diversify subscription partners outside of the Barks of the world.
For smaller sellers, the data trade-off is more worth it. Speach said he goes back and forth about the lack of data, but ultimately, it doesn't bother him. He's already seen plenty of evidence of customers who first found him on Amazon visiting his company's online store and ordering directly from him.
Plus, subscribers to the company's monthly Amazon box would have a hard time missing the Speach branding. Each box is covered in stamps and tape with Speach's logo splashed across — unlike a more general Amazon-fulfilled order. "People aren't getting an Amazon Prime box, they're getting a Speach box from us," he said.