Why an older coffee brand is pivoting to DTC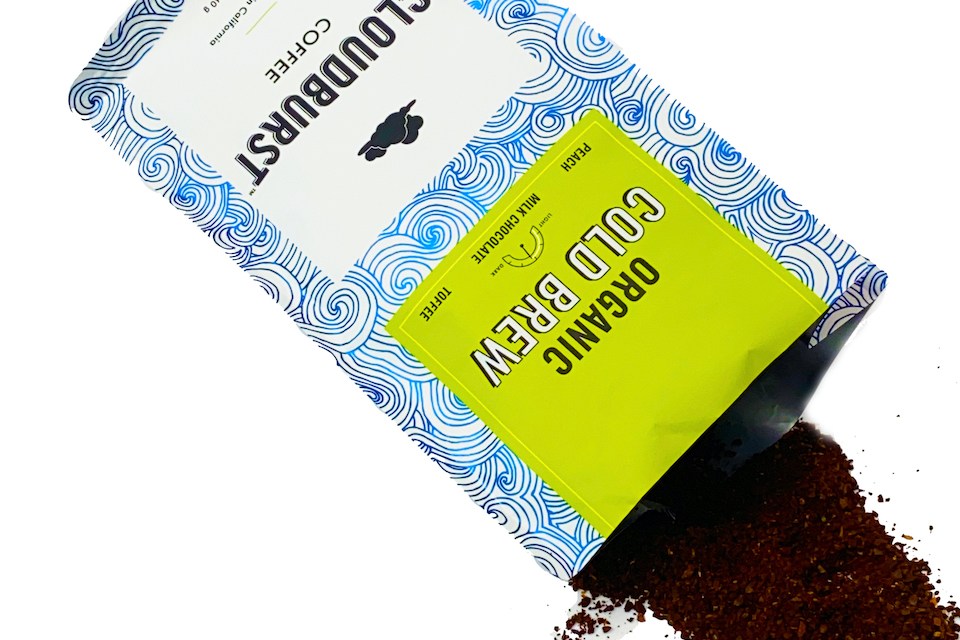 The past few months have seen an explosion in at-home coffee brewing due to the growing remote workforce. The coffee companies that already had direct lines to their customers were the ones best prepared for this shift. 
Now, a 44-year-old coffee company is trying to boost its DTC presence. Earlier this month America's Best Beverage, which has been roasting specialty coffee and tea since the mid-1970s, launched its first DTC cold brew brand, Cloudburst Coffee. This foray into consumer-facing distribution could mean an opportunity for other established coffee brands to focus more on direct sales channels. 
According to Statista, consumer appetite for cold brew coffee has been on the rise in recent years, with the market expected to hit $944.16 million by 2025, a jump from $166 million in 2017. Meanwhile, Neilson projected that the first four-week period of the pandemic saw packaged coffee sales increase by 24.9% among retail channels. 
While the Cloudburst concept has been in the works since December, the current climate naturally lent itself to a quicker launch schedule this summer, CEO Hovik Azadkhanian told Modern Retail. Up until now, America's Best Beverage mostly predominately relied on wholesale accounts for sales.
"We've helped supply and build so many brands, we decided we should just do one ourselves," Azadkhanian said, saying that over the years the team identified home cold brewing to be primed for disruption. He declined to name past brands due to confidentiality agreements. "We launched three of the nation's largest cold brew brands, so we took the data gathered while developing them to strategize our own." 
The home brew segment within the overall cold brew coffee category is still fairly new, since it's still dominated by coffee shops. Many enthusiasts looking to save money — the average cup runs anywhere from $3 to $5 — rely on DIY kits purchased from Amazon sellers or specialty brands like La Colombe and Grady's. 
This product's focus is on ease of use. "You don't need special equipment like filters or grinders," Azadkhanian said. Cloudburst pulverizes and bags the beans to be cold brewed overnight in a French Press, ready to serve within 12 to 18 hours. He also noted their price point is reasonable and on par with most specialty whole beans out there. At $14.99 per bag, "that's about $0.65 a cup," he said.
Prior to coronavirus, America's Best Beverage was supplying private labels, cafes, cafeterias and other hospitality partners, many of which took a big hit at the virus' onset. The company also has a 20% local market penetration across Bay Area cafes and restaurants. During the lockdown, it saw a 95% drop in the wholesale, which lasted a few weeks before picking up again. Meanwhile, hospitality and travel accounts continue to see fluctuation, since many people are beginning to travel again. 
The pandemic compressed a 12-month schedule to go to market into three weeks, Azadkhanian said. This meant finding launch partners like Amazon and setting up digital infrastructure in time for the August debut. Cloudburst hasn't yet spent marketing dollars to reach consumers, he added. Azadkhanian said the initial Amazon inventory sold out without the use of sponsored ads within the first week.
The launch dovetails with accelerating consumer trends, said Tim Campbell, director at Kantar. These include at-home cooking and brewing, as well as people be open to trying new brands. Furthermore, many shoppers are more value-focused, given all the widespread uncertainty. 
This has opened up a tight window of opportunity for both established and challenger brands to grab and retain customer loyalty, including for habit-formed grocery items like coffee. "DTC's future is brighter than it was last year, but long term prospects are still uncertain," said Campbell. He expects grocery conglomerates and startups to equally vie for consumers' attention in the coming months, with a few winners eventually rising to the top.
"We are a Bay Area company, so I've seen innovation come and go," said Azadkhanian. And while VC-backed innovation and aesthetics-focused branding is important, it's difficult to build a scalable brand without the experience and distribution channels that make the business model sustainable. "That's where companies like ours can reach consumers in ways a startup can't," he said.