Amazon Briefing: Why casualwear is still dominant on Amazon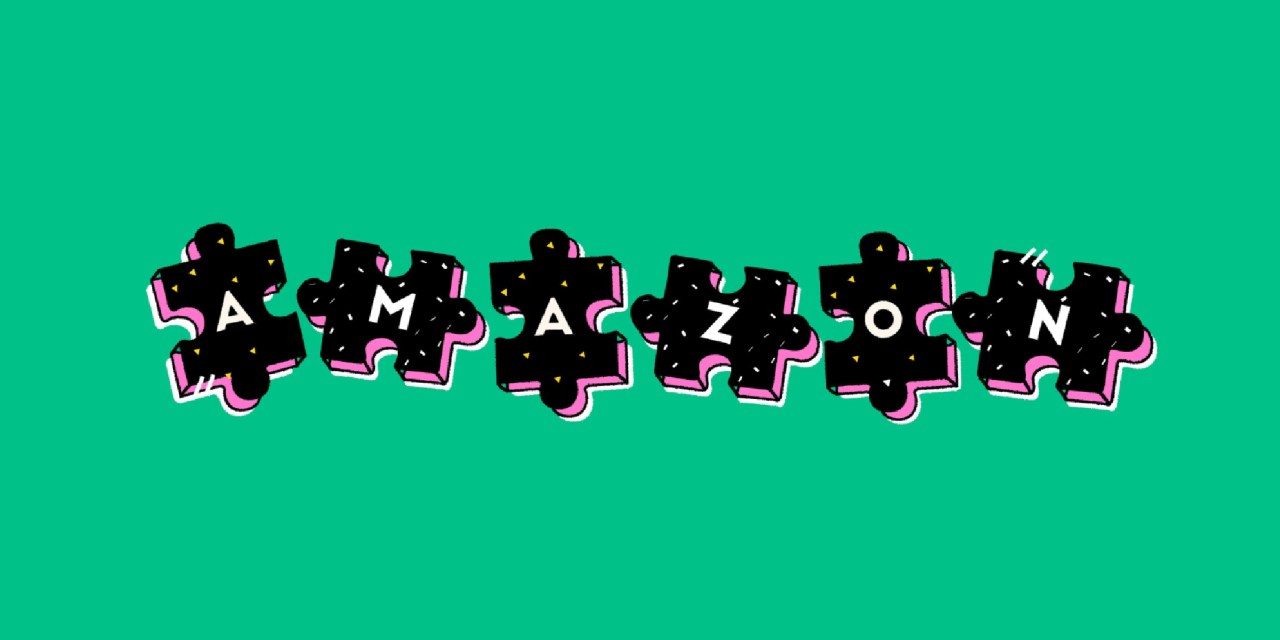 Ivy Liu
This is the latest installment of the Amazon Briefing, a weekly Modern Retail+ column about the ever-changing Amazon ecosystem. More from the series →
This is the latest installment of the Amazon Briefing, a weekly Modern Retail column about the ever-changing Amazon ecosystem. To receive it in your inbox every week, sign up here. 
Despite Amazon's foray into luxury fashion, shoppers are still flocking to casualwear on its platform.
The biggest brands on the online marketplace specialize in basics or activewear, according to data from Similarweb. In first place is Hanes with $548.3 million in revenue and almost 40 million units sold in the year to November 2021. It is followed by Amazon Essentials, the company's private-label brand, with $467.3 million and 23.31 million units sold. Rounding out the top five are Adidas ($459.4 million and 11.89 million units) Fruit of the Loom ($302 million and 19.54 million units) and Gildan ($222.9 million and 14.58 million units). 
Experts claim that the dominance of casualwear on Amazon can be attributed to two factors. 
On Amazon specifically, casualwear brands are investing heavily in its ecosystem by putting more emphasis on visuals, striking partnerships with the e-commerce giant and benefiting from expedited shipping and easy returns through Prime. More recently, the category as a whole has exploded during the pandemic due to more people shopping for comfy clothing amid lockdowns and hybrid work. Retailers ranging from Primark to Macy's to Foot Locker have shouted about its success over the past year.
At the same time, Amazon's push into designer fashion has shifted toward a more exclusive experience, as seen in its launch of invite-only luxury stores in 2020, which now include over a dozen brands like Oscar de la Renta, Mouret, La Perla, Altuzarra, Clé de Peau and Ellie Saab. Together, the trends mean that casualwear is likely to continue to be a mainstay on Amazon for the foreseeable future.  
"Amazon knows that casualwear is an easier sell on its platform compared to a $2,000 Oscar de la Renta dress," said Elaine Kwon, a former vendor manager for luxury goods at Amazon Fashion turned e-commerce consultant. 
According to Kwon, the company made a strategic decision to fall back on its strength as a utilitarian platform after flirting with high-end fashion in 2015. Back then, Kwon was working on the company's sponsorship of New York Fashion Week, a move designed to boost its ties with the world of luxury apparel. More than six years later, the company has gated its handful of high-end clothing brands behind its invite-only luxury storefronts, a model that Kwon has previously suggested is a detriment to growth as it lowers discoverability on an already crowded platform.
This strategic shift to separate luxury fashion from the rest of its cavernous marketplace has been viewed as a means of giving those high-profile companies more control over branding and the appearance of exclusivity. Meanwhile, casualwear brands have continued to thrive on the platform by taking advantage of the general tools Amazon has rolled out. 
Indeed, Amazon has long held up casualwear as a bestseller. In 2018, the same year it launched its try-before-you-buy Prime Wardrobe service, Amazon said that athleisure apparel was a big hit during the holiday season. It highlighted products from its own casualwear private label brands Amazon Essentials, Daily Ritual and Goodthreads as big draws on its marketplace and through Prime Wardrobe.
Oren King, founder and CEO of Organic Signatures, a third-party brand on Amazon that specializes in organic cotton t-shirts and undergarments, claims Amazon has gradually given sellers more room to tell their story on the platform. Organic Signatures made $800,000 in sales last year, primarily from Amazon.
"There is more real estate to talk about your brand and who you are," he said. "The fact that we can put in six images and more graphics and video in a carousel-style format is better than the text-heavy descriptions we used to rely on."
Casualwear brands that have been selling on Amazon for longer are also getting better at presenting their products, which are often sold in multi-packs, according to Jon Elder, a former Amazon private label seller and founder of Black Label Advisor, a boutique agency for e-commerce merchants.
"The tools and features available to sellers now are completely different to what was around just a few years ago," he said. "From sizing charts to video features, there is a lot of positive visual marketing that helps people make purchasing decisions."
Others have forged close ties with Amazon. Hanes, the top seller on Amazon, struck an exclusive partnership with the e-commerce giant in 2020 for an activewear range from its subsidiary Champion. 
The company posted net sales of just over $6.8 billion in the 12 months ended October 2, up 13.8% year over year. Therefore, the $548.3 million it generated on Amazon in the year to November 2021, per Similarweb, represents a significant chunk of its overall business.
"Amazon can be a top three revenue channel for brands," said Kwon. "If you do it right, you can take your business to the next level."
A closer look at Amazon's huge fulfillment footprint
Amazon has more than doubled its fulfillment capacity in the U.S. during the pandemic to cope with growing demand for its services.
The company has become the biggest leaser in the industrial real estate industry. As supply chain shortages caused havoc across retail, Amazon slashed restock rates and inventory storage levels for third-party sellers that use its fulfillment capabilities. The Amazon marketplace now makes up an increasing portion of Amazon's sales, and the vast majority of those sellers rely on storage in Amazon warehouses: 91% use it for at least some orders, and 57% use it exclusively. Which is why the company is building out new facilities at a furious pace.
A recent report claims that Amazon will have 355 large warehouses and sorting centers in the U.S., totaling 319 million square feet, by the end of next year. To put that into perspective, you could fit 138,695 average-sized houses into the space occupied by those facilities, according to the report's author BigRentz, an online marketplace for heavy equipment rentals.
As of 2021, the states with the most current or planned warehouses were California with 35. Texas, meanwhile, had 28 and New Jersey had 17. Of course, it makes sense to have more storage space in the most populous areas. Though, surprisingly, New York isn't even in the top 10 list of states with the most fulfillment center space.
While smaller states like Rhode Island and Delaware, rank at the top of the list when it comes to Amazon warehouse square footage per capita. Delaware has 7.1 square feet of warehouse space for each resident and  Rhode Island has 3.64 square feet per person.
Despite its increasing fulfillment footprint, sellers and e-commerce agencies have repeatedly suggested that Amazon will need to keep up the expansion in order to meet demand during busy shopping periods, such as Prime Day and Cyber Week and the holidays.
Amazon news to know
Amazon has paused plans to ban customers from using Visa credit cards at the eleventh hour as the two companies work through a "potential solution."
The family of an Amazon worker who died when a tornado destroyed the company's Illinois facility in December are suing the e-commerce retailer over his death.
What we covered 
DTC brands like Floyd and Athletic Greens are investing in connected TV ads after predominantly leaning on social media marketing in the past.
Shopify has partnered with JD.com to allow its merchants to list their products on the Chinese online marketplace, with JD.com handling fulfilment.
Stitch Fix is partnering with celebs from the worlds of tennis and NFL as it tries to cater to more of its users' apparel needs.