Why Chinese delivery app Chowbus is taking a cuisine-specific approach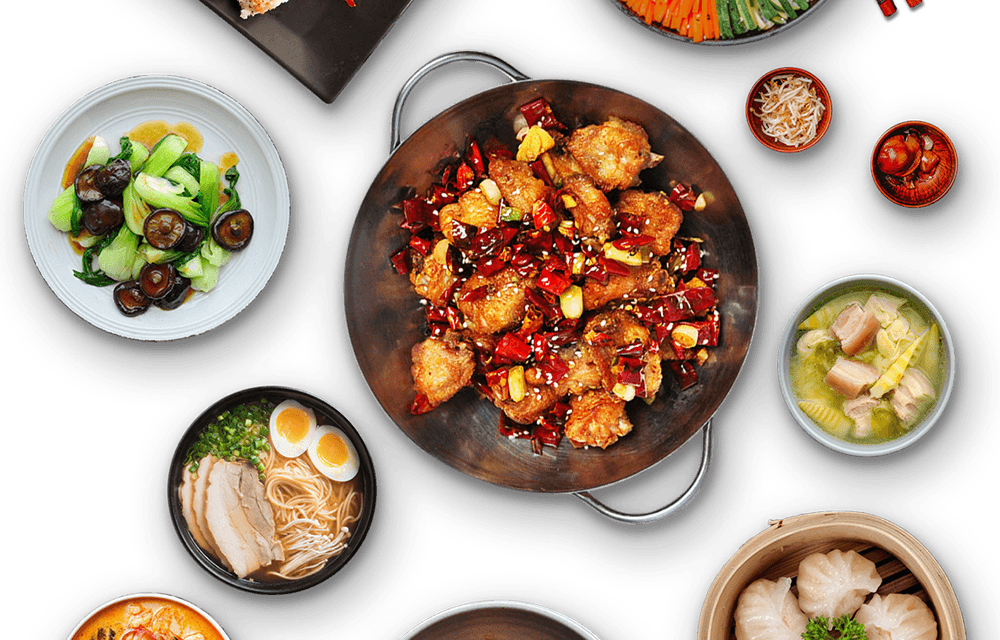 If a restaurant's menu offers "Bullfrog Sichuan Style," there's a good chance Tony Lin, a journalist who covers Chinese food, won't order it. But call it by its Chinese name — 跳水蛙, or "diving frog" — and he's far more likely to.
This dish — made with chili, ginger and frog meat — has become deeply popular with Chinese diners in recent years. That's why it's such an auspicious sign when restaurants have it on the menu, said Lin, especially when they get its name right: "When I see they have it, I know they're familiar with the entire scene of authentic Chinese street food," he said.
To find such dishes, Lin often turns to Chowbus, a third-party Asian food delivery service started in 2016. Unlike Chinese-only platforms or mainstream sector leaders, Chowbus attempts to cater to immigrant diners, Asian-Americans, and the wider population simultaneously. It's growing rapidly, said Linxin Wen, the company's CEO and co-founder: Revenue is up six times from a year ago, while Chowbus is now available in 20 cities across the US and Canada. Despite a crowded food delivery market, the company managed to raise $4 million in seed funding early last year, led by Greycroft Partners and FJ Labs.
The data on Asian food delivery platforms and their market share is spotty at best. At least on a global scale, the app Hungry Panda, which operates in 31 cities across six countries, is larger and more established, raising $20 million as of February 2020. It works in a very similar way to its Chinese counterparts, said Lin. (The app is not available in English.) "The interface looks exactly like what you would use in China," he said. "It's much messier, much more condensed, and it has very, very complicated promotions, like those that are used in Chinese marketing." Canada-based Fantuan, meanwhile, raised $12 million in Series A funding in March 2020. Ricepo is yet another competitor.
But Chowbus is trying to do something slightly different. To begin with, unlike its Chinese-only peers, the app is entirely bilingual, with dishes' names written in both Chinese and English. Instead, it fits most closely with niche delivery platforms such as Slice, a platform for independent pizzerias, which last month received $43 million in Series C funding. More common dishes like mapo tofu or shrimp dumplings are well-represented on Chowbus, but they sit alongside harder-to-find delicacies like intestines with chili and snake beans, duck blood or chicken feet. To find precisely what you're looking for, you can search by dish, eatery name or Chinese region; every dish has a rating out of five, and usually a high-definition picture, making it easier to get a handle on what you're ordering.
To help its restaurants succeed on the platform, Chowbus' onboarding service includes a visit from the company's sales staff, said Wen, who taste the food and suggest a curated list of the best 20 to 30 dishes. A professional photographer is also on hand to snap selected dishes. "From time to time we monitor individual dishes' ratings, to give feedback to the owner to help them adjust their menus," he said. Represented eateries are often smaller mom-and-pop shops, whose owners may have been uncomfortable working with English-language delivery platforms such as Seamless or Grubhub.
While Chowbus doesn't disclose precisely how much commission it takes, Wen is confident that it's among the most generous of all delivery platforms. (Grubhub-owned Seamless, for reference, generally takes 25% commission, though city-specific bills sometimes limit it to 15% or 20%.) "The restaurants make decent money by doing Chowbus, and that's why we have a great relationship with them," he said.
For all delivery platforms, profitability is an open question. The big players — GrubHub, DoorDash Inc., Postmates Inc. and Uber Eats — make up 95% of the market. Of these, only GrubHub has flirted with profitability. In a late 2019 letter to investors, the company warned that margins would likely always remain low, and that new customers tended to order fewer deliveries than earlier users. Brand loyalty was yet another issue.
It's possible that the turning a profit requires staking a claim over one segment of the market, rather than trying to be all things to all people. Fantuan, for instance, has been profitable since 2016, according to its founders. Chowbus' membership scheme, which costs $9.99 a month, may help to eliminate problems of customer loyalty.
What that means for the future of delivery apps isn't clear — whether, five years from now, we'll see a constellation of smaller platforms like Slice or Chowbus, or whether these smaller fish will get gobbled up by the big sharks. Both of these platforms require diners to pay a delivery fee, rather than having it rolled into the price: It seems plausible that, much like the many publications moving to a paywall, the secret to profitability may lie in asking people to actually pay for services. For Chowbus, giving restaurants generous margins could be a reasonable price to pay for exclusivity — especially when the Asian-American community's appetite for authentic food is unlikely to diminish.
Like many Chinese-owned businesses, Chowbus took early steps to mitigate the impact of the pandemic, including buying up PPE to protect delivery workers and going remote before most US companies. To further appeal to customers in lockdown, the platform has introduced a separate grocery function, where people who tend to order in Asian food can also buy the ingredients to make their own at home. Grocery now makes up 20% of all orders, compared to 10% before the pandemic. "It's quite amazing," said Wen. "It's so far pretty successful. You know, we'll just keep improving the service and see how it goes."