Why delivery services are increasingly expanding into non-food categories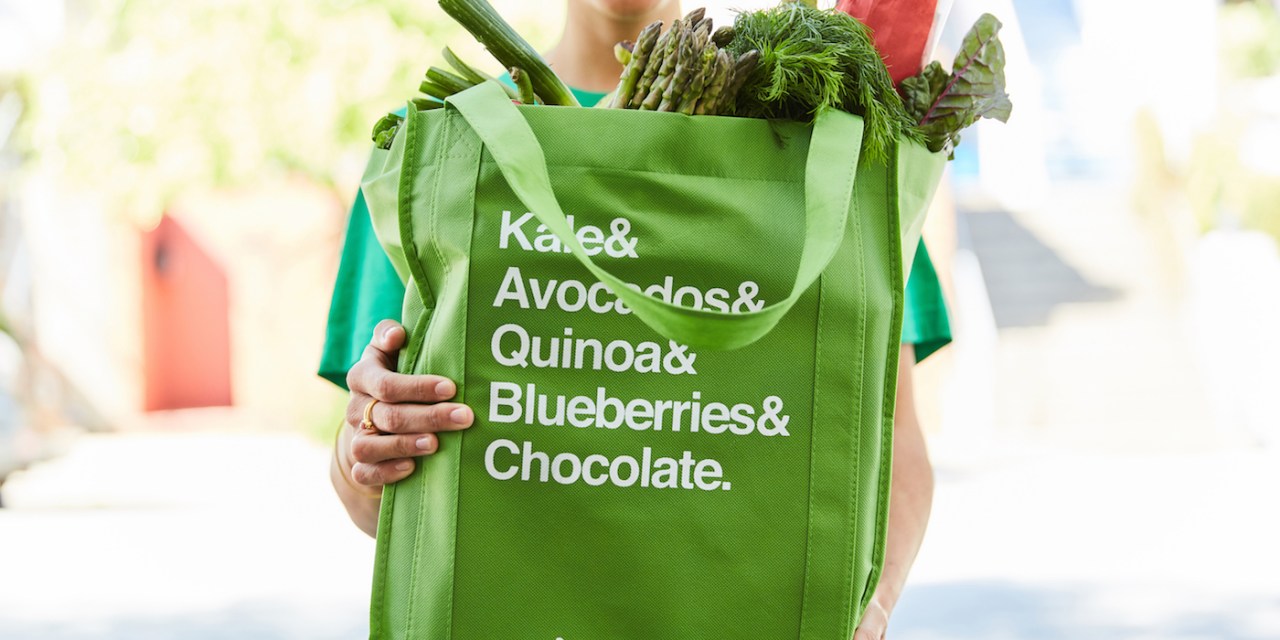 Image via Instacart
The dream of having just about anything delivered to your door is one step closer to reality. 
Last week DoorDash announced a pilot program with Walgreens to deliver over-the-counter medications and essential products, which it's starting to test in Chicago, Denver and Atlanta. The company noted in the announcement that Walgreens is the latest addition to its "convenience space" roster of chains, which includes 7-Eleven, WaWa, Casey's and CVS Pharmacy. 
Last month, resale site Mercari announced a similar beta program with the launch of pickup and delivery pilot program via Postmates. The two-hour courier service rolled out in San Francisco and allows sellers to accept local orders without packing and dropping off packages at a local U.S. post office. The latest iteration of the program is another attempt at gaining grounds in the retail logistics space, which began last November when Postmates introduced integration for Shopify merchants. The same-city delivery of apparel and accessories has attracted retail chains like Gap-owned Old Navy, as well as H&M and Lululemon in select cities, among others.
With all of these moves beyond food, coupled with some big consolidations, the delivery platforms are trying to find a sustainable path forward. That means getting more partners to sign on — and thus more orders fulfilled — which in turn should drive costs down. Since their inception, most third party delivery apps have never been profitable, prompting the venture capital-backed companies to subsidize restaurant order fulfillment. Diversifying offerings is an attempt to inch toward profitability by gaining more market share and widening margins.
Improving margins with the help of CPG and apparel
The aggressive move toward non-food categories has been in the works for many of these companies. "It's also always been the plan for DoorDash as a logistics platform," Jay Klauminzer, former vp of revenue and merchants at DoorDash and current CEO of mobile payments platform and gift card marketplace Raise, said of the company. And while competitors in the space quickly fell into the food trend, "the long term vision is to get all sorts of goods to the consumer." 
These competing strategies are great for the consumer right now, thanks to a seeming endless onslaught of deals and discounts. However, the unit economics are not sustainable for the delivery fulfillment startups or restaurant owners, Klauminzer said. 
In order to provide these diverse services, a platform "needs a high density of delivery drivers" to fulfill orders outside the dinner and lunch rushes. The biggest cost driver for pickup and drop-off is typically the messenger, Klauminzer explained, especially as many companies pledge to provide an average of $16 to $17 per hour wage. Right now, covering that wage comes from either a restaurant or is subsidized by the platform, he said. 
Batching local orders, especially non-timely ones (unlike hot meals), is the next logical step in reducing variable costs throughout each trip. He noted that this is the case for Walgreens, with DoorDash orders "adding these efficiencies and optimizing the local ecosystem." For example, a driver who only delivers during a tight evening window could be incentivized to expand his or her shift to do a Walgreens run during a less-busy period. The addition of more vendors is to entice more messengers and lead to more profitable transactions for DoorDash.
A winner-take-all strategy
The DoorDash-Walgreens deal is another example of the delivery app trying to maintain its dominance, Edison Trends co-founder Hetal Pandya told Modern Retail. As of April, the company has held the lead in market share of transactions since March 2019, according to Edison Trends. DoorDash's lead over UberEats, in fact, has grown by 17% year-over-year, accounting for 45%. The report also predicted that if UberEats' and Grubhub's share of transactions were to combine in the event of a potential acquisition, they would together equal 45%. And as the only company of the bunch to ever record a quarterly profit, Grubhub's customers spent the highest average amount each transaction, coming in at $41 per order.
Grubhub, which first recorded a profit in 2018 after years as a publicly-traded company, has struggled to maintain that status. Case in point: its third-quarter 2019 net income was only $1 million, down from $23 million during the same period the year before. In its most recent earnings report, Grubhub recorded a net loss of $33.4 million. These figures are said to be due to Grubhub's pledge to help local restaurants, which resulted in eating the losses of pandemic-related costs. But even prior to Covid-19, the only means to consistent profitability had been to get out of the food delivery business and rely on selling its technology. At its quarterly earnings last October, Grubhub told investors that it can "generate significant profits on just the logistics component of the business."
Now that the cost of customer acquisition is much higher than years' past, further consolidation is expected, Pandya said. As the handful of companies attempted to undercut each other over the years, the associated costs of acquiring customers has gone up due to the need to boost marketing spend and attract these new users to their respective service. Not to mention, the increased saturation in digital advertising on social media further made customer acquisition costs an ever-increasing expense for e-commerce operations.
"The numbers tell us that the fight is still strong," Pandya said; grabbing market share from one another is increasingly harder, hence the recent talks of mergers and acquisitions. DoorDash moved to purchase Caviar last year, Grubhub acquired Just Eat recently and UberEats is reportedly acquiring Postmates.
As for moving into non-takeout delivery, the opportunity also comes down to "everyone wanting to be everything," Pandya said. This is especially true now given the "new environment," in which many consumers' habits have evolved in the past four-plus months. The delivery platforms, she reasoned, are looking to capitalize on the current boom. In the case of DoorDash, Pandya noted the company's blockbuster growth has always been about strategically capitalizing on competitors' weak spots, such as expansions into less urban markets.
Meanwhile, premium subscriptions are also heating up amongst third party delivery, according to recent 2020 data from Clarus Commerce. With Postmates, Grubhub, and now DoorDash, offering free delivery for a recurring fee of $9.99 a month, the survey showed that 81% of consumers "are willing to pay" the premium for fast and free delivery. Furthermore, 54% of respondents, are willing to subscribe to a premium program for clothes and accessories, along with 35% for health and beauty products, including prescription drugs.
Garin Hobbs, director of deal strategy at growth marketing company Iterable, said that "ultimately, the real winners in the delivery game will be the aggregators: a couple of competing services that deliver pretty much everything."