Why Dick's Sporting Goods is doubling down on private labels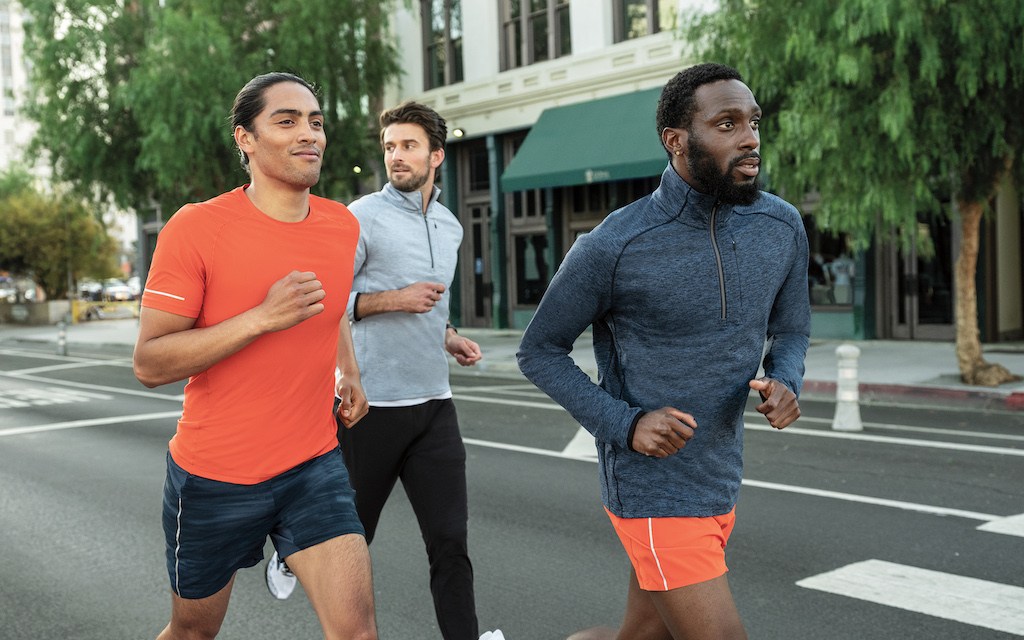 Dick's Sporting Goods
Dick's Sporting Goods continues to bet on private labels.
This week, the retailer announced its first men's athleisure line, called VRST. Along with rolling out to over 400 Dick's stores, the brand will also be available on its own website, VRST.com, in the coming weeks; pieces will range between $30 and $120.
During the company's fourth quarter earnings call this week, newly-appointed CEO Lauren Hobart said VRST will build on what Dick's has done with its Calia by Carrie Underwood brand. The women's athleisure brand, which first launched in 2015, is the retailer's affordable answer to Lululemon and other high end fitness brands. "You can think of it sort of as the Calia version on the men's side, in terms of filling a white space that we have that our current partners are just not filling," she said.
The move follows the company's increasing private label focus over recent years. In 2017, Dick's announced plans to abandon 20% of its vendors, including replacing Reebok products with its in-house brands. In 2019, the retailer increased the Calia line's offerings, which is now available in most Dick's stores.
Even prior to the pandemic, in March 2020, the company said its private labels made up 14% of total revenue. Per its latest earnings, private labels represented $1.3 billion of the retailer's $9.53 billion revenue in 2020.
Christopher Durham, a private brand consultant and president of Folio28, said that Dick's is going the Old Navy, Target and Kohl's route by expanding its in-house offerings. Dick's is known for carrying mainstream athletic brands like Nike or Under Armour. "Creating their own variations helps bypass the third party brand tax," said Durham. "Plus, the margins are always deeper for in house labels." 
Another benefit of going all in on private labels is nimbleness. Unlike relying on multinational companies to release new styles, Dick's can move quicker on a specific trend and merchandise it for their customers, Durham said.
The move also coincides with Nike and Adidas pledging the move toward direct-to-consumer models. This week, Adidas announced plans to have DTC sales make up 50% of revenue by 2025. It follows a similar plan that Nike unveiled last year, which included cutting ties with retail partners like Dillard's, Zappos and Bob's Store.
John Tomlinson, head of consumer research and senior analyst at M Science, said VRST could be another successful private label introduction for Dick's Sporting Goods. "We've noted a very strong ramp in Calia, DSG, and Fitness Gear over the past year," Tomlinson said. 
And like most retailers, Dick's' long term goal is to keep customers coming back in. "Building a proprietary brand loyalty is also another way to get people back into stores," Durham said.