Why DTC cookware brand Material is seeking out retail partnerships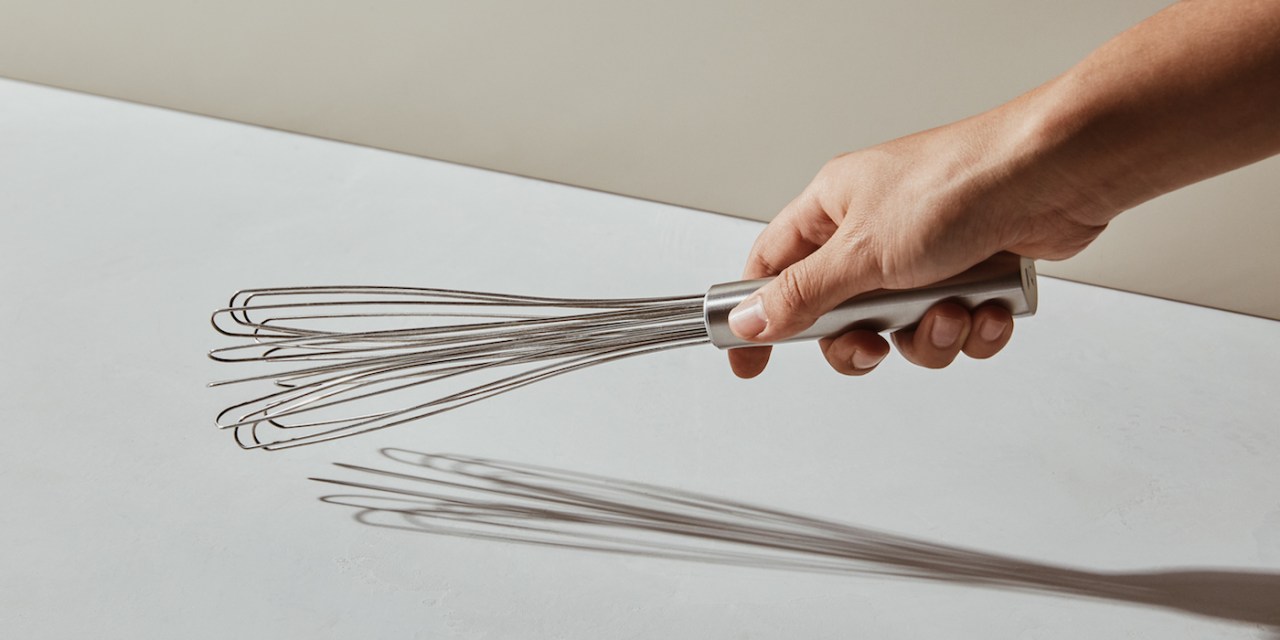 The DTC cookware space is getting crowded. That's why one DTC cookware brand decided to partner up.
Material, which makes kitchen supplies including pots, pans, cutting boards and knives, is now partnering with the Williams-Sonoma-owned West Elm to have some of its best-selling items sold on the platform. This is Material's first major retail partnership, the company's cofounder, Eunice Byun, told Modern Retail. And it's "part of our larger growth strategy."
The kitchen product brand launched in Spring 2018. It's raised $3 million in VC funding thus far, and says it's seen revenue growth in the triple digits year-over-year. Still, as Bon Appétit noted last year, the culinary product space is just swimming with players; there's Made In, Field Company, Misen, Great Jones, Potluck and Brigade. Material tries to differentiate itself by not having one hero product, but makes a line of cookware and kitchen products.
The partnership with West Elm is an attempt to illustrate this. Since launch, Material has been slowly building up its product roster. "We've always been looking for the right type of retail partner," said Byun. "It took us a while to get the right assortment … that we had enough to say as a company."
With West Elm, Material hopes to telegraph its grander kitchen ambitions given the furniture website's breadth. "They tell this broader lifestyle story," said Byun. For her, it presents an important customer acquisition and diversification play. DTC businesses, said Byun, are slowly realizing that they can't rely on Facebook advertising as their only engine. Strategic retail partnerships, then, present a way to approach wholesale. The question top of mind for her is: "How do you get those people into the top of the funnel?" Placing her product in a marketplace like West Elm's is "strategically and through fully using wholesale as a part of the CAC formula," Byun said. As more startups enter the culinary space, and realize that digital advertising costs are only going up, they'll likely have to seek out similar avenues to stay competitive.
This West Elm relationship is also symbiotic. The retailer has been partnering with smaller — generally DTC — brands for some time. Last month, for example, it started featuring Bearaby weighted blankets. West Elm has also inked partnerships with companies like Leesa mattresses and Rent The Runway. "We do like supporting these brands by giving them our platform and channel," said Dru Ortega, West Elm's director of PR and influencer marketing. "It's also an opportunity for us to reach a new customer."
This is key to West Elm's strategy, which is one of the big business drivers keeping Williams-Sonoma relevant. At its second-quarter earnings result last August, the parent company posted an overall revenue increase of $1.37 billion, which was bolstered by 17.5% growth from West Elm. Meanwhile, the Williams-Sonoma brand saw a decline of 1.1%.
West Elm's plan, for now, is to find smaller companies it can collaborate with to raise both brands' profiles. "We can become that destination where [new customers] discover these great brands," said Ortega.
That appears to be the trend for DTC brands trying to grow — collaborate and think wide. While partnerships and pivots and expansions have been happening with other digitally-native brands, it's yet to hit the kitchen companies. "There's an interesting dynamic happening in the DTC cookware space," said Byun. "A lot are focused on one particular category." But, a shift is on the horizon. "I'm sure other DTC companies will start thinking about expanding into different categories," she said.