Why DTC marketing is no longer about accessible price points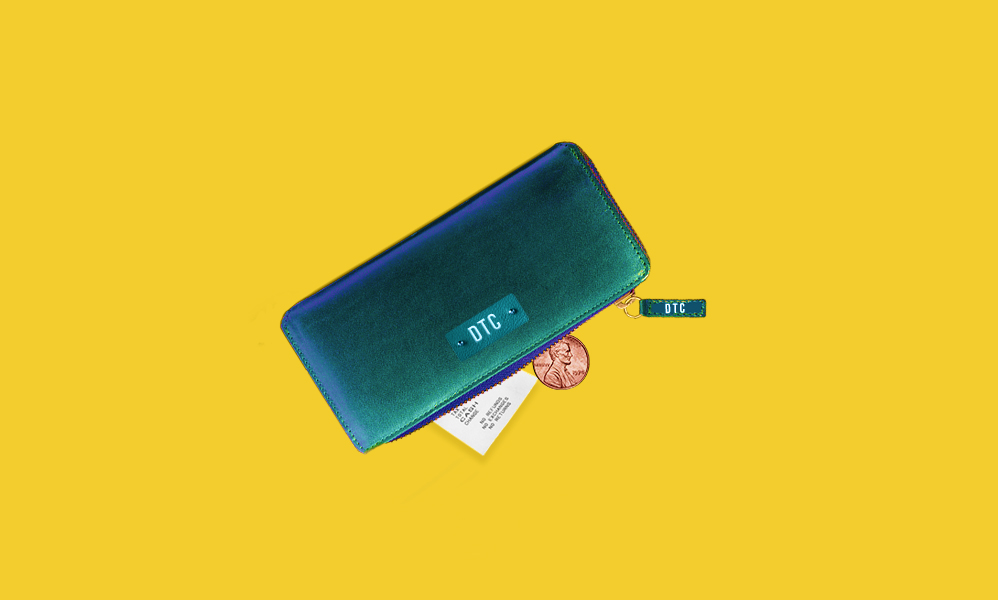 This story has been updated. Please see below.

In its early days, being direct-to-consumer meant lower prices. Because there was no middleman, so the theory went, companies were offering better quality goods at more competitive prices. But as the industry matures, there has been a shift away from branding DTC products as the most affordable alternative to traditional retail shopping for personal products. 
The strategy to offer "no markups" was integral for the success of Warby Parker and Everlane, among others when they launched a decade ago. However, that's no longer the case, as evident from a new crop of luxury DTC brands that are looking to duplicate the model's biggest success stories, in diamonds, luxury fashion and more.
Now, as they grow up, startups are pulling away from advertising themselves as the best deal out there. This is due to several factors, such as rising costs due to more competition, along with the growing need to add brick and mortar channels, in recent years.
Take for example ASYSTEM, a new men's health and grooming startup that offers skincare and supplements,  which has chosen to position itself as a premium brand on par with department store offerings. The company launched this month with multiple monthly subscription options, ranging from the $45 for skincare products to $99 for a collection of skincare and health supplements.
"We believe that the customer always has, and always will, be willing to pay for quality. Any successful brand which lasts the course has managed to create a margin profile which works for their unique product, sales and distribution strategy," said co-founder Oli Walsh. "Our goal was to create the most effective, easy-to-use products in the market." 
This also leads to costs such as sourcing quality ingredients in the right quantities, which is critical to developing ASYSTEM's products, said Walsh. While the price points are a lot steeper than other men's monthly skincare kits, such as Birchbox, Walsh says they're more "comparable to 'luxury' products which currently retail for far higher amounts." 
For direct to consumer companies looking to disrupt luxury products, there is also a need to differentiate themselves from lower priced competitors, said Joe McCambley, chief marketing officer at mattress maker Saatva. "While we do promise 'affordable luxury,' we've always set a higher price point than most bed-in-a-box brands," McCambley said.
McCambley also said that one of Saatva's biggest worries in offering a $1,099 mattress option is the confusion it results in for consumers, who tend to lump it with the countless cheaper bed in a box brands out there. "Everyone is selling the same thing, so making sure we're explaining to consumers that what they're getting is of high quality and on par with options costing thousands more is important." McCambley likened Saatva to luxury mattress maker Stearns and Foster, whose mattresses go for about $2,000 on average, as opposed to Casper's basic models.
With people now more accustomed to shopping via the direct to consumer route, there is room to tout other benefits besides accessible price points, said Larry Cheng, managing partner and co-founder of Volition Capital, whose portfolio includes DTC startups Bombfell, Arteza and Burst. 
"The most broadly compelling value proposition to consumers is to get the same product at a lower price with greater convenience. For that reason, many of the early DTC brands focused on providing that value to consumers," said Cheng. "However, price and convenience are not the only value propositions that consumers care about. Consumers also care about quality, service, merchandising, brand discovery, personalization and other attributes that can also drive purchase behavior."
Cheng also said that DTC brands focusing on these points of value reflects the maturing of the channel, which now includes diverse offerings much like those shoppers can find in traditional retail environments.
"For emerging brands to succeed, they have to embrace an omnichannel distribution approach to achieve scale," said Cheng. "The online pure-play DTC brand is a fine starting point model but scale requires diversification and omnichannel expertise."
To fix a transcription error, Joe McCambley of Saatva's quote was updated to clarify why the company set a higher price point than competitors.