Why DTC Twitter pivoted to Web3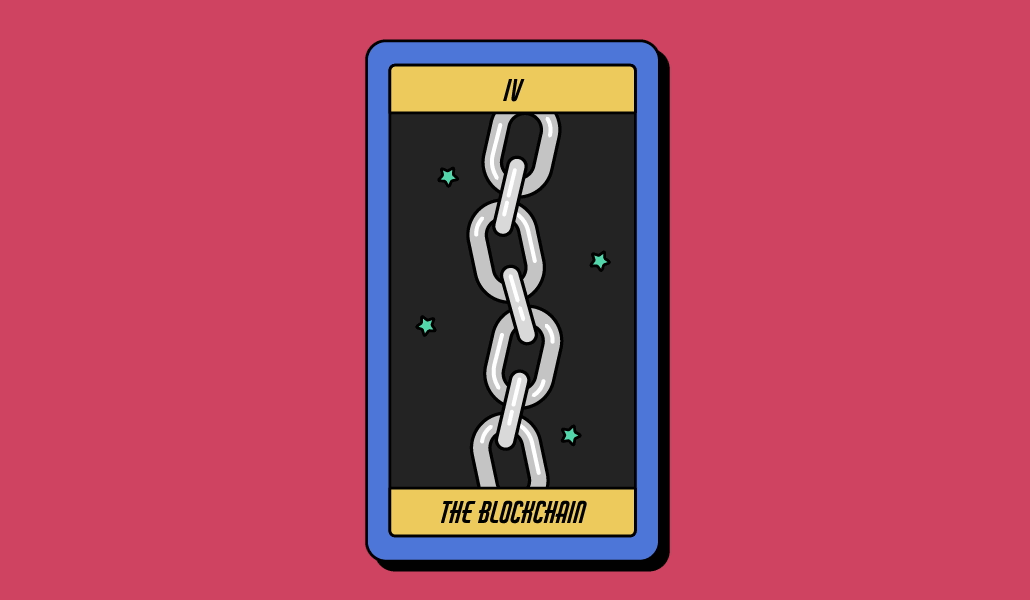 Ivy Liu
A red pill has been taken by entrepreneurs and investors near and far — and its primary symptom is a pixelated Twitter avatar of an ape.
The phrase Web3 has been sweeping business circles, with many deeming it the next big technology movement. At its core, Web3 represents a decentralized internet infrastructure based on blockchain technology. In that sense, it's a rebranding of something that's been around for over a decade: crypto. But if you take a scan at Twitter, Discord or Telegram, it seems like something new and exciting.
The shift is most acutely represented by the makeup of the evangelists. A year or so ago, crypto enthusiasts came from a few camps: They certainly had deep pockets, and they generally ranged from finance bros to hacker types. Now, a broader group — most of them still with deep pockets — have begun espousing the blockchain more, especially on channels like Twitter. And this happened concurrently with the Web3 rebrand. Many of these same folks were also investors and founders and hypers of some of the biggest consumer startups.
Look only at some avatars to see the shift. Investors and founders — like Focus Brands' former COO Kat Cole, Schmidt's Natural former CMO Chris Cantino and consumer investor Magdelena Kala — showcase animated pictures as their Twitter faces, inferring that they bought those digital images (NFTs) over the blockchain (likely for thousands of dollars, at minimum). Meanwhile, VCs like Chris Dixon, whose investments include Warby Parker and Uber, have begun spending much of their time online evangelizing Web3. Many, like Cantino, write long Twitter threads about the blockchain.
"1/ How to turn your friends and family on to crypto, NFTs, and web3—without overwhelming them. 🧵," began Cantino one afternoon in November. What followed was a 21-tweet thread that contained links to articles and recommendations of other people to follow. His is an emblematic shift. Less than a year ago, Cantino's Twitter presence focused most on direct-to-consumer businesses. It had a similarly didactic tone — one tweet from 2020 read, "How to grow a million dollar DTC brand to 8-9 figures: …… sell omnichannel".
According to Cantino — whose past DTC business, Schmidt's Natural, sold to Unilever in 2017 for reportedly in the nine figures — his crypto shift began because of an overall realization that the consumer brand investing space is crowded. "Early-stage consumer [startups] have become a total red ocean," he said. "Consumer has such a low barrier to entry — anyone can whip up a product in their kitchen or start a Shopify shop in seconds," he said. With that, placing bets on a CPG brand now is riskier than ever before. (He also added that the moment Web3 "blew my mind" was when he realized "artists are accessing global markets.")
For Cantino, the world of Web3 is a little more uncharted and there is less competition compared to CPG. Even better, the margins of a crypto startup — which is essentially SaaS with a digital bow — are way more enticing than a heavy (or even light) product manufactured overseas. On the flip side, many crypto startups don't have a minimum viable product yet — let alone, an easy-to-conceptualize use-case.
Cantino's not wrong about the CPG space. DTC funding has been rising precipitously over the last few years; a count from the first quarter of 2021 put it at $1.3 billion, up from $983 million during the first quarter of 2019. Meanwhile, mature consumer goods companies have been facing a reckoning, in terms of scale. Many of the most popular DTC brands that were given over-billion-dollar private valuations and went public — like Casper, Allbirds and Hims — have gone below their IPO price or private due to poor Wall Street performance. Most of these brands' private valuations, said Cantino, "have been completely inflated."
That valuation inflation provides some insight into the Web3 shift. The rise of digitally native brands was originally based on a promise of quality products and better margins; direct-to-consumer products take out the middlemen, or so the story went. But what made DTC brands really grow — and become attractive in the eyes of VCs — was essentially a marketing trick. They capitalized on low digital ad prices to get web surfers to websites, which inevitably grew sales. The innovation wasn't in the business model of the products they were selling, but in the way they found customers. This has become proven by the realization that the only way for DTC brands to grow is to ink wholesale partnerships and open their own stores, two strategies that were once anathema to these businesses' core.
When you talk to Web3 evangelists — especially those with backgrounds in consumer goods — they often point to community as one of the main draws. The blockchain, said Aubrie Pagano, general partner at Alpaca VC, "opens up possibilities for consumers interacting with brands — [in] processes." She went on, "The most obvious step you can take as a brand [is to say] we make physical goods, now we're going to make digital goods." With that, Pagano said, "brands can use NFTs and blockchain as incredible loyalty and membership mechanisms." They also can use this crypto buy-in to help with product development, she added.
That is, Web3 has enthusiasts who put their funds into the technology. And so, too, can brands. They can sell digital goods in exchange for cryptocurrency; they can form communities of brand evangelists that require them to buy in — this ensures the brand has people who really, actually care about the products.
These uses are essentially extensions of marketing. "When you talk about this idea of building communities," said Orchid Bertelsen, COO of e-commerce consultancy Common Thread Collective, "it's people who believe in your product — who add to the community, give you feedback and promote what you're selling."
This type of community-building strategy — by which a brand cultivates a sense of value, mystery and exclusivity — "has always been inherent to marketing," she said.
In that sense, the culture behind Web3 is an extension of what the DTC movement has been about for years. Brands like Peloton and Allbirds had an aesthetic and a culture. There was always a target demographic: a millennial, upwardly mobile urbanite. And they tried to grow their brand with that quasi-prestige in mind. The prices were higher, but supposedly so was the quality of the product — or, perhaps, it was simply giving customers a chance to say they had that money.
Community, too, has been a big part of DTC brands' rise for years. Companies like Glossier grew because they had a loyal digital following that helped it grow from digital property to beauty giant. Evangelists used online channels to rep a shiny new object, which created a hype cycle — and, ultimately, a multi-million-dollar company. Web3 presents a similar framework, but with a few additions of different governance and an updated technology stack.
Cantino pointed to the ability to raise money while cultivating community as a positive brand use case. The company Poolsuite, which had previously launched its sunscreen brand Vacation, sold digital "Executive Member Cards," or NFTs, for about $800 a pop late last year, helping the company raise around $2 million in total. Cardholders were granted digital privileges like early access to future product drops and access to upcoming events. The NFT sale was, in some ways, a seed round — one that used social networks like Twitter to build hype and grow an avid following. For Web3 enthusiasts, it was a perfect representation of its possibility — a company can find everyday stakeholders to invest in digital goods that will help the brand grow. But, on the flip side, it could be seen as a more magnified version of DTC culture: a small but loud group of individuals with expendable income that create a moat around themselves — an echo chamber with a safety net of financing.
Beyond the confines of Twitter, some are still waiting and seeing. "It's very much a shiny new toy that has potential," said Mike Duda, managing partner at Bullish, "but it's going to take some time. I'm not putting all my chips on the table." What's happening now, he said, is a growing minority of people trying to be heard. "Sometimes we celebrate the fringes or the edges — but that's not the center of the universe," said Duda. "In a Gary Vee world, certain things can sensationalize themselves to great success and many may not."
With that, Duda added that, while there's a lot of chatter on Twitter, not all of his peers are in. "As a consumer investor," he said, "I have not seen a frothy level of B-to-C consumer disruptions." And while there are many DTC individuals on Twitter making a lot of noise, the real VC leaders are the ones you'd expect, like Andreessen Horowitz and Bain Capital.
Still, some firms are dipping their toes. Maveron, which has invested in companies like Allbirds and Everlane, has been looking into the space. But the opportunity right now isn't for the obvious DTC brands just yet, said Jerry Lu, an investor at the firm. "I'm more interested in Web3 native applications, versus, 'I'm a Web2 company looking for ways to incorporate NFTs,'" he said. What's driving much of the fervor now is simply FOMO. "Funds don't necessarily want to miss out on an opportunity."
But, he added, traditional brands are seeing return on investments in crypto, in terms of marketing. Visa, for example, purchased a CryptoPunk NFT for around $150,000 in August. The payments giant said the purchase was to help it better understand the future of commerce and crypto — but it also raised the company's profile in the eyes of Web3 enthusiasts. "When you traditionally spend marketing dollars, it is a cost center; when you invest in crypto, it is a profit center," said Lu. "Is this all brand and marketing? Probably."
Right now, the opportunity remains in the marketing plays coupled with the evangelizing — in saying you were there at the ground floor. "We saw this opportunity in Web3," said Cantino, "where there isn't strong thought leadership at the intersection of consumer goods and crypto." So, he tweets — and hopes that he gets retweeted.
Beyond that, it's about hoping the technology is here to stay.