Why food delivery companies are betting on airports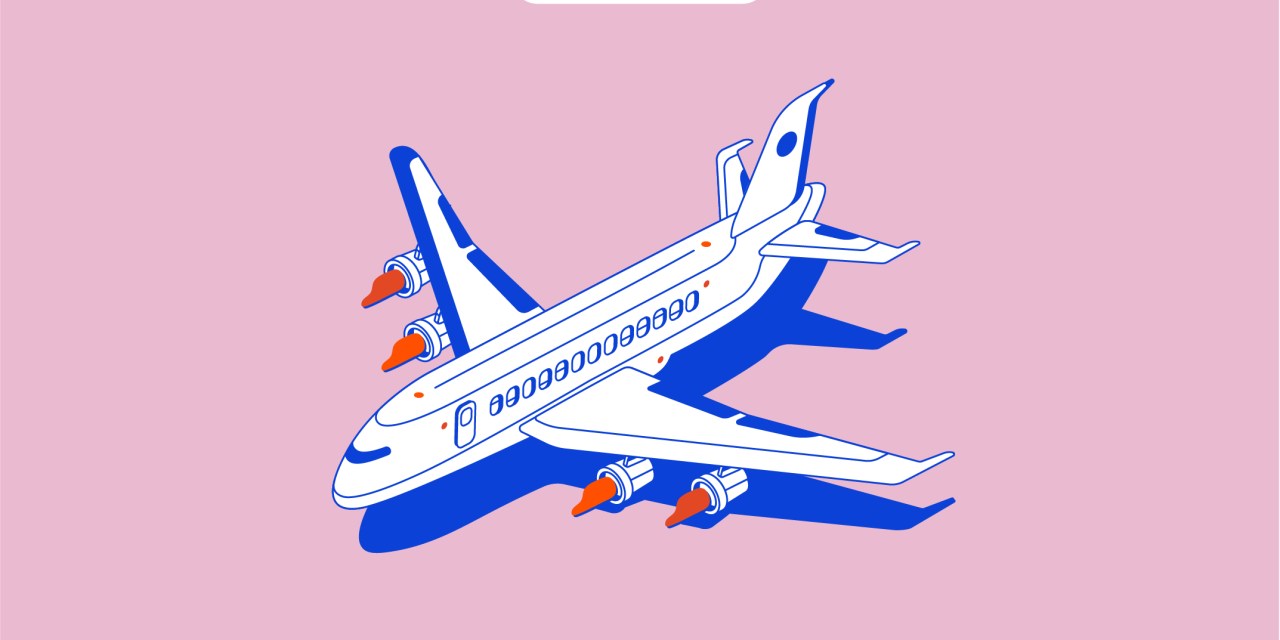 This story is part of a Modern Retail editorial series looking at the future of travel-based retail. 
As air travel kicks back into gear, a niche sector of the airport food economy is hoping to break into the mainstream.
Since 2014, a small group of startups have been trying to bring UberEats- and Grubhub-style food pickup and delivery services into airports, betting that air travelers — being uniquely pressed for time — might be receptive to pre-scheduling food orders for pickup and delivery at their gates. In general, those services have failed to make a splash. AtYourGate, one of the most prominent players, was founded in 2014; Uber Eats tested a rival in-airport delivery service in 2019 in Toronto, though the company has yet to expand it outside of Toronto. Another service, Airport Sherpa, ran out of money and shuttered last March, right before the pandemic took hold in the U.S.
But during the pandemic, when air travelers focused on contactless orders and minimizing their time in lines, the surviving airport delivery companies found a niche catering to people concerned about their health. AtYourGate, for one, told Modern Retail that it went from operating in 8 airports pre-pandemic to 17 in the last year and a half. Now, these companies are hoping to use that foothold to turn airport food delivery into a central feature of the travel retail world — but there are many educational and labor hurdles to getting there.
"I think there's money in it," said Alan Gluck, an airport manager at the consultancy ICF. But he said, "I think that it's going to take time and education, although the pandemic helped, to get people used to ordering from an app at the airport."
What airport food ordering looks like
The growing airport food ordering landscape is split up into two types of companies: first are the startups that focus largely on preparing orders for pickup, and second are the companies that deliver them directly to customers at their gates.
One of the largest companies working in the pickup space is a platform called Servy, a food ordering app that is populated with all of its partner restaurants within a particular airport. Customers who download Servy can order their meals directly from the app and schedule a pickup time. In select airports, Servy also offers delivery services powered by AtYourGate — order from an app, and a worker will drop off a meal directly at that customer's gate. (Locating customers is its own challenge — AtYourGate asks customers to add details about where exactly in the gate they are sitting with each order. The company also sends a text when its delivery workers are approaching so that customers watch out for them.)
It's not yet a particularly large industry. While most airports in the U.S. and Canada now offer some version of a pickup or delivery service, they are partnering with the same two or three companies. Servy is by far the largest player, with operations in 60 airports across the U.S., Europe and Asia, and the delivery-focused AtYourGate is trailing behind. Most of these are large international airports, like Atlanta or JFK — those airports are especially good hubs given their size and density of travelers. A few highly localized companies have cropped up as well in specific larger airports, including a food delivery service called Breeze, which right now only operates at LAX.  
"The pandemic has created a tremendous new opportunity for us to grow our customer base," David Henninger, the president and co-founder of AtYourGate, told Modern Retail in an email. "When we started, contactless delivery in the airport was a 'nice-to-have' option." But, he said, "the pandemic made delivery essential for both flyers and concessionaires."
Convincing a customer to pay a delivery fee — AtYourGate's is usually in the range of $4.99 for travelers (and $2.99 for airport employees) — in order to have food shepherded to their gate might sound like a difficult proposition, but proponents of the industry say there are real reasons why someone might want to order food delivery within the airport. For one, airport delivery companies generally operate across all airport terminals, meaning that delivery companies can bring meals from other terminals to their customers.
Gluck was a consult for Airport Sherpa before the company shuttered last year, and he said that airport delivery services have a few demographic groups they try to target. One of the important is what he termed "gate huggers": people who, upon entering an airport, tend to go straight to their gate and then stay there, either because they don't want to carry around their bags or because they are afraid of missing flight changes. Henninger pointed to the same group as a growth area for AtYourGate, saying that these customers "either don't want the hassle of leaving the gate to find a food option that works for them or prefer something that's in another part of the airport or a different terminal," making them potential converts to food delivery services.
Another key group, Gluck said, is families with young kids for whom getting up to peruse restaurants might be a tall task. "It's difficult to move an entire family of six with playpens and strollers and kids backpacks and things like that," he said. But Gluck added that, in his experience, one of the most consistent adopters of airport delivery services is other airline employees, especially flight attendants and pilots, who might only have short layovers that don't let them travel from their assigned gates. "If you have a hankering for Chick-fil-A and you're on the other side of the airport, this can get it for you," he said.
Henninger said that AtYourGate also serves airport staff — he cited them as one of the "major areas of opportunity" for the company, and added that business travelers, who are similarly "usually running to catch a connection and don't have time to stop for food," are another company target.
Labor issues with airport delivery
The challenge for scaling an airport delivery business isn't just convincing customers to spend extra money ordering food to their gates. Running a delivery service within an airport also comes with its own, unique set of logistical challenges. According to Gluck, one prominent issue is that every delivery person has to be approved for a TSA badge in order to work at an airport — a process that Alan said can take either a day or two months, depending on the airport. Those badges, he said, are not a totally negligible cost, either. "They're not expensive, but they're not free," he said.
That does not begin to factor in the difficulty of convincing workers to commute to an airport to do deliveries, instead of signing up for a more established service like DoorDash. Airport restaurants, which are themselves facing labor shortages, have dealt with many of the same challenges — those jobs involve a lot of logistical challenges for workers, and many airport restaurants and bars have begun offering bonuses to convince workers to apply.
Gluck said that, at Airport Sherpa, he started recruiting people who already worked in airports, particularly airport convenience store workers who might have an awkward block of a few free hours between shifts. Those workers, because they were already spending downtime in the airports, were more willing to pick up food delivery orders when they came in. But he said that, at least until the industry achieves enough scale that food orders are constantly streaming in, recruiting willing workers is a challenge.
AtYourGate told Modern Retail that it has experienced the same hiring challenges as others in the space, and as a result, it too has turned to airport staff to conduct deliveries. But Henninger said that, rather than gig workers, its delivery workers "are either full or part-time employees of AtYourGate." Still, and maybe not coincidentally, the company has started piloting delivery robots that deliver orders directly to customers.
Positioning for the future
Even as they figure out how to scale, companies like AtYourGate and Servy are drawing interest from an increasing number of major airport partners. In a promising endorsement for the industry, the operator URW — which handles airport retail at LAX, O'Hare, JFK and other airports — announced in May partnerships with both AtYourGate and Servy, in order to provide a website for mobile order and delivery of food from restaurants across LAX.
The emphasis from both mobile food ordering companies on their ability to bring customers food in a safer, socially distanced way has resonated, especially as the Delta variant resurges. While other parts of the airport, including lounges, adopted some of that same rhetoric, lounges did not necessarily see an increase in demand during the pandemic, largely because airports shuttered close many of them.
Whether these companies can convert travelers into dedicated customers in a post-pandemic world, however, remains to be seen, especially if business travel continues to lag. But as people return to airports, they might see food pickup and delivery options available to them for the first time.