Why Gap's lawsuits could usher in new commercial real estate terms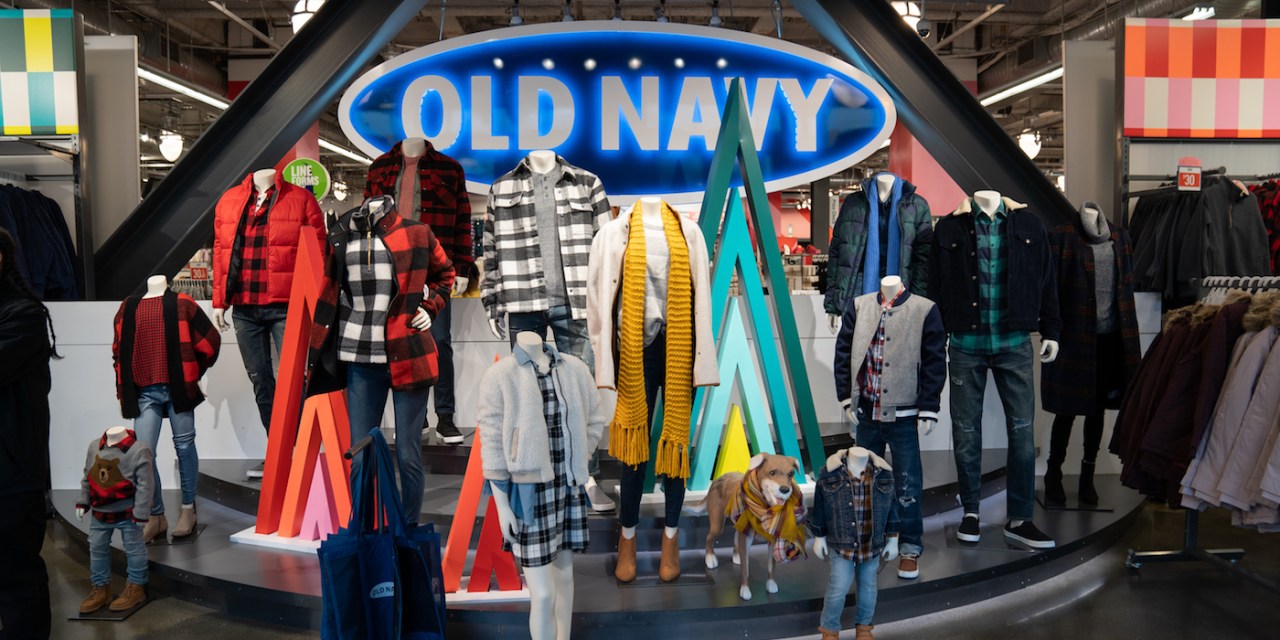 As retail locations languish, both landlords and tenants are trying to get creative.
In some cases, the courts have gotten involved. Commercial real estate firm Brookfield Property Partners, for example, is following in the footsteps of Simon Property in suing Gap for failure to pay rent. Both follow an early May complaint from 48th Americas LLC, filed with the U.S. District Court for the Southern District of New York, over Gap's failure to maintain payment on its Midtown Manhattan location.
Brookfield, which operates several national shopping complexes, filed the lawsuit against the retailer in Texas last week. The developer wants Gap-owned stores to resume operation in the state in order to pay back the more than $2 million it owes in Texas alone. In the filing, Brookfield said the retailer has "failed to pay rent at virtually every Brookfield location nationwide, even for stores that Gap is operating," in the past three months. Brookfield couldn't be reached for comment at time of publication.
These lawsuits are an extreme example of the difficult terrain ahead for both retailers and landlords. While some face court, others are trying to ink agreements to temporarily pause rent, with the understanding things will pick back up in the future. Some players are also renegotiating leases to encompass future unprecedented crises. Put together, it points to future commercial real estate contracts having a new look.
Rent abatement has been a major topic of concern among physical retailers since the onset of the virus outbreak. Some landlords have offered rent deferrals that need to be paid back eventually. However, they typically avoid abatement as it essentially means full or partial "free rent" for the tenant. While coverage of rent abatement has predominantly featured well-funded national businesses such as Starbucks and The Cheesecake Factory, three months in, data shows the biggest chunk of requests to be those reliant on physical services.
A new survey by RetailSphere of 3,300 shopping center owners concluded the majority of rent abatement requests were in fact made by salons, with 100% of firms interviewed citing them as their biggest portion of requests. Next is fitness related retailers like gyms, with an average of 16.3% of tenants requesting rent abatements. Meanwhile, national brands and franchisees made up an average of 12.2% of lease term change requests.
Lawsuits like Gap's are likely to push new terms between commercial landlords and their retail tenants going forward, said Kenneth S. Lamy, CEO of financial management consulting firm The Lamy Group. Since March, his team has received its largest number of landlord requests to review tenants negotiations in three decades. To date, the group has brokered lease terms for "dozens of stores and restaurants," according to Lamy, surpassing even the 2008 economic downturn. 
Right now all parties are under immense pressure, "with many leases in need to be looked at case by case," Lamy said. However, once we get into 2021, "we'll start to see more 'restarts' as different leases enter new phases," he explained. 
In many cases, physical retailers may seek modification on leases' force majeure clauses — the "unforeseeable circumstances" that prevent them from fulfilling the contract — to include public health-related, government-mandated shutdowns. Typically, most retail leases' force majeure language doesn't necessarily address full-on rent relief, but some sort of deferral. However, in the case of Lamy's client work, updated terms are determined based on his on retail tenants' standing prior to the crisis — based on financial health and viability.
"The relationship must be a win-win for both," he said, so revisiting the lease documents restructure and modify its language for a post-pandemic world is the best option.
While brick and mortar shutdowns have hit chains on a bigger scale, other tenants such as restaurants, DNVBs and smaller brands with less leverage than national chains may rethink future lease signings. For example, DTC brands' heavy reliance on e-commerce revenue could make it easier to forgo inflexible future leases altogether. Digitally native brands — especially ones that believe in-person shopping experiences are still worth the investment — could opt for alternative short term space rentals via real estate platforms, who can then negotiate terms on their behalf.
The good news for retail tenants, Lamy said, is that property owners would almost always rather have activity happening rather than "leaving the space dark and empty."